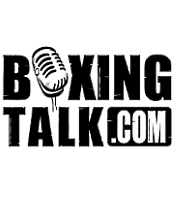 PROVIDENCE, Rhode Island (December 28, 2004) – Unbeaten cruiserweight Matt Godfrey (6-0, 4 KOs) has made a New Year's resolution to clean-up the cruiserweight division in New England next year. Like a boxing version of a modern day gunslinger, Godfrey plans to take on the six-state region's best 176-to-200 pounders, one by one, if necessary, until he's the area's King of the Cruiserweights by next summer.
"I feel that, right now, I'm better than any cruiserweight in New England," the 23-year-old Providence native said. "I want to start cleaning-up the cruiserweight division in New England as soon as possible. I'm ready. I've already had six fights in six months and along with the great sparring I've had against top guys like (heavyweight Lawrence) Clay-Bey and even (middleweight Chad) Dawson, I feel like I've been a pro for two years. I want to have one more six-round fight and then go eight."
Godfrey had a 194-23 amateur record and captured six national championships, including the 2004 Everlast U.S. Championships. He also was a Bronze medal winner at the 2001 Pan-American Games and second alternate for the U.S. Olympic Team.
"Matt's on the fast track," his promoter Jimmy Burchfield noted, "and he's ready to take on any cruiserweight in New England – (Richie) LaMontagne, (Roy) Payne or (John) Rainwater. He has tremendous upside and we believe Matt's going to be cruiserweight champion of the world some day."
Gifted with tremendously quick hand and foot speed, Godfrey switches from orthodox to southpaw stance from round to round, punch to punch, with equal effectiveness.
"Matt has very good ringmanship and balance," Godfrey's trainer Peter Manfredo, Sr. explained. "As an amateur he frustrated opponents, changing from right-handed to left-handed, back and forth, and was a good counter puncher who scored a lot of quick knockouts. His style is more adaptive to the pros; he didn't score points in the amateurs, he just whacked 'em out.
"It's going to take time, but even now, there's nobody in New England who can beat him. He can box, he can bang, and with more than 200 amateur fights he has a lot of ring experience. Matt's already fought some of the best young cruiserweights in the country like Devan Vargas and Chazz Witherspoon. If he stays healthy, Matt Godfrey's going to be a champion."