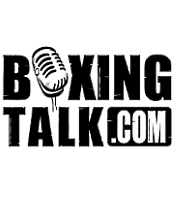 ShoBox report
Press Release:
In ShoBox's main event, late substitute Glenn Donaire captured a pair of regional flyweight titles with a unanimous decision over Cesar Lopez.  In the co-feature, undefeated Juan Manuel Buendia remained perfect by scoring a fourth-round knockout over Alexis Divison.  Donaire (16-2-1, nine KOs), of San Leandro, Calif, proved to be a worthy substitute for his brother, Nonito, who suffered a jaw injury during a sparring session between the siblings.  Against Lopez, Donaire utilized an arsenal of body shots, jabs and head shots to wear his opponent down.  The judges scored the bout 117-110, 116-111 and 115-112.
"I felt Lopez losing his steam in the sixth round," Donaire said.  "My left hand started to hurt, but I kept at it.  He was not as fast as I thought he would be.  Sparring with my brother really helped me prepare for this fight.  My brother is faster than him."
Lopez (18-3, four KOs) of El Paso, Texas, stuck to his game plan for the first three rounds and appeared to have matters under control until late in the bout when he appeared to abandon his earlier strategy. Lopez received a one-point deduction for a low blow in the 12th round.  
Buendia (13-0, eight KOs), of Durango, Mexico, made hamburger out of Divison. After struggling early, Buendia began to break Divison down with strong body shots and shots to the liver in the third round. Buendia ended matters with a solid right hand to the body that brought his opponent to his knees at 1:02 the fourth round.
"Divison was tougher than I expected," Buendia said. "He was strong.  I felt I gained control of the fight in the second round.  My corner told me to work his body, so I started to hit him with body shots.  He made a big mistake by leaving himself open."
Buendia captured the Illinois State welterweight title with a crowd-pleasing eight-round unanimous decision over previously undefeated Luciano Perez (9-0, eight KOs going in) on Aug. 13, 2004, in Cicero, Ill.
Divison (16-3, 13 KOs), of Miami, dropped his third consecutive contest despite sporting a five-inch reach advantage.  After starting off strong by connecting with solid body shots, Divison appeared to lose his steam by the third round. 
A prominent amateur in his homeland, Division turned pro on Nov. 29, 2001, and won his first 16 professional fights before heading to the United States.