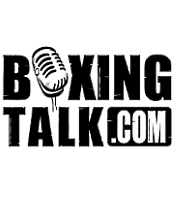 Middleweight Willie Gibbs returned home to fight the main event for Peltz Boxing and Joe Hand Boxing Promotions against Marco Primera.  Both fighters started slowly, prompting the crowd to boo by the end of 2nd stanza.  Gibbs was touching with the jab, but not much else followed.  On the other glove, Primera (19-11-2), didn't open up until the 7th round.  Gibbs wanted to "see what he could take".  Willie (19-1; 15 KO's) "felt great" being home and "focused on boxing. His defense was great, so I had to take what he gave me." Fans waiting for a slugfest had to endure several slow rounds but got solid entertainment from the 7th round through to the end of the 10th.  The unanimous decision was heavily in favor of Gibbs, 159 lbs, by scores of 98-92, 97-93 and 99-91.   Primera made things interesting when he took the initiative, but he didn't do enough to win.
Matt Macklin stepped forward against Anthony Little in a scheduled-for-8 middleweight fight.  Macklin told Boxingtalk "it won't go the distance" and there was little doubt after seeing Little's reaction to the early attack. Macklin improved to 15-1; 11 KOs when the bout was stopped at 2:21 of the 2nd round, shortly after Little took a knee.  Anthony (5-3; 161½  lbs) seemed to have issues with his right eye as he spoke with the ringside doctor while holding an ice pack to his eye more than half an hour after the bout was stopped.  Macklin shares his trainer with Ricky Hatton and some influences are evident, such as the aggressive body attack and good mix of punches.  The Irishman, Macklin has transported from England to Philadelphia to train, so we'll keep an eye peeled for the progress of the famed Philly left hook as he progresses toward an all Irish middleweight showdown with John Duddy or the division's elite.
Harry Yorgey, a popular junior middleweight from Bridgeport, Pennsylvania, faced Doug Esbenshade in a 6-rounder.  Esbenshade, from Lancaster, Pennsylvania, started on an even slate despite the energized crowd at the introduction of Yorgey.   Esbenshade (6-4)"was strong" Yorgey would admit after surviving a cut over the left eye in the 2nd round and punching his way to a majority decision.  The bout was close going into the 5th and 6th rounds when Yorgey was much busier with harder punches.   Final tallies were 57-57, 59-55 and 58-56 for Yorgey, who remains undefeated at 11-0.  "I'm still shaking off the rust, Larry" Harry revealed later.  "If I would have fought the whole fight like I did the 5th and 6th round I would have stopped him.  I was busting him up."  Yorgey had one fight this summer, a win over Mike McFail, in his first fight back after a broken jaw.
The New Alhambra undercard started with Jason LeHoullier (18-0) earning a unanimous decision over Tom Wilt (18-5-1) over 8-rounds in the Junior Middleweight division.
Israel Crespo won his pro debut against 1-1 Edwin Carmona; 4 rounds Flyweights.
Johnnie Edwards and Ramaz Gazashvili fought a 6-round Featherweight thriller.  Edwards gets the win and is 3-0 vs. Gazashvili's 5-2-1 record.
Shannon "The Best Kept Secret" Anderson TKO'd  a bloody Jason Burrell in the 2nd Round.  Anderson is now 2-0.
This fight card will be broadcast on tape delay on CN8 from Maine to Maryland on sunday at 9 (check your local listings to be sure).  Peltz/Joe Hand Boxing will return on December 16th at the New Alhambra in South Philadelphia.
J Russell Peltz, a boxing historian to the core, has started a "wall of fame" featuring photos of Philadelphia's finest fighters.   On the way look for "murals, paintings outside, posters of old fights…this building is coming together with each show." Peltz claims the building will come together into a museum to enhance the city's strong boxing past.
Send questions and comments to: planetlarry@hotmail.com