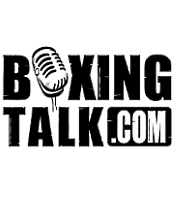 Last week Boxingtalk reported Richie Giachetti would now be training former heavyweight champion, Riddick "Big Daddy" Bowe. Yesterday afternoon, Jimmy Adams put Giachetti on the phone with Boxingtalk.com, "Right now I could say that I've talked to Riddick all last night and early this morning. I've been in the boxing business for thirty years and I've heard a lot of guys slur when they talk, and I know how they put their words together. After talking with Riddick, there's nothing wrong with the guy at all. Another thing is, after he's passed all the medicals people were doubting the medical. The CAT Scan shows everything and for people to doubt that is crazy."
"People should wait and judge him on his performances. What are these people trying to do? Right now he's got two big things going for him, he's already fought and he's passed all his medicals. I'm haven't speak enough time with Bowe to know if its total clearance on my part, but based on what I've seen so far, I like it.
GL: Do you believe Bowe still has the necessary tools to again become a serious threat to the heavyweight crown?
RG: "This heavyweight division is so wide open and it stinks. At least with Riddick Bowe you have a guy you KNOW can fight. People know Bowe as a great champion, I don't consider any of the guys with belts right now great."
GL: When Jimmy first told me of you training Bowe he told me it would be done a trial basis. Is that something you're comfortable with and are you confident this will become a permanent position for you?
RG: "Coming down here was a trial, but the same way it was a trial for me, it's a trial for Bowe. I've accepted it because you've got to get together with people and understand them, but I believe we've bonded already. And not to brag, but nobody has trained as many of the top heavyweights as me."
Send questions and comments to: gleon@boxingtalk.net