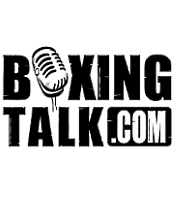 Pavlik Halts Holland on Hopkins-De La Hoya undercard
Kelly "The Ghost" Pavlik remained unbeaten, flooring Carlton Holland three times and halting him in the second round. Pavlik registered his 20th knockout in 22 pro bouts, keeping his record perfect at 22-0. Holland was never in the fight and drops to 16-10-1.
Pavlik attacked Holland's body early with vicious shots, first a hard right then a left hook that zapped the energy out of Holland. From there, Holland went to the ropes and Pavlik landed a hard right to the head that put Holland down to one knee.  Holland was up at the count of eight and managed to last the round, a 10-8 round for Pavlik.
Pavlik went back on the attack in the second, putting Holland down again, this time with a three-punch combination: a right, left, right to the head. Holland again rose at the count of eight, but it was a matter of time before Pavlik ended the night, putting Holland down for good, this time with a left uppercut. Holland failed to beat the count, as referee Tony Gibson counted to ten at 2:59 of the second.
Garcia W4 Robles
In the opening bout of the night, Aaron Garcia had a successful pro debut, capturing a shutout decision over Gerardo Robles.  All three judges scored the fight 40-36. Garcia is now 1-0, while Robles dropped to 1-2. 
Both Garcia and Robles came out tense, firing to the body occasionally, but things changed in the second minute, when Garcia landed a hard right to the head of Robles, sending Robes to the ropes. Garcia followed up to the head and body, landing mostly with rights to the head, followed by left hooks to the body.   Garcia kept the pressure on in the second and third sending Robles to the ropes several times, Robles tried to get out of arms way back pedaling but still caught some leather when his hands were down.  
Both fighters clashed heads in the first with Garcia getting a small cut on his left eye. The cut wasn't that bad and Garcia went back to work, keeping the pressure on Robles en route to his first victory.  The doctor took a look Robles before the start of the fourth, but Robles was allowed to continue.