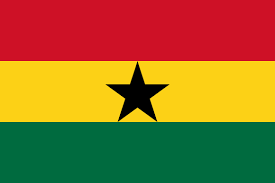 Boxing returns to Baltimore on Saturday, June 24th as Ponytail Promotions and CNC Entertainment presents a big night at The Patapsco Arena. In the featured contest, Mack Allison IV takes on Patrick Ayi Ayree in a eight-round super featherweight bout. Ayree of Accra, Ghana is 22-2-2 with 13 knockouts. The 27 year-old is a ten-year pro. He has wins over Michael Pappoe (12-1), Isaac Dowuona (6-0) and Abraham Bonsu (12-2-1). Ayree, who will be making his United States debut, is coming off a eight-round draw with Bright Ayala (16-1) on January 5th in Ghana. Allison of Baltimore is 16-3-1 with 11 knockouts. The 25 year-old is a seven-year pro who is coming off a fourth-round stoppage over Lonnie Jackson Jr. on April 22nd in Baltimore.
UNDERCARD
A massive twelve-bout card has been assembled and it will include an eight-round super middleweight bout between Tyrell Boyd (8-, 8 KOs) of Baltimore and Derrick Vann (4-7) of Philadelphia.
In four-round bouts, Deshawn Owens (2-0, 1 KO) of Baltimore takes on debuting Alberto Boites Salazar of Hampton, Virginia in a welterweight bout.
Pro debuting Juan Pablo Guillen Arancibia of Arlington, Virginia takes on Jaden Webb in a featherweight bout.
Fighters seeing action in four-round bouts against opponents to be named are middleweight Walter Sanders (2-0, 1 KO) of Baltimore; super featherweight La'Vay Lawrence (2-0, 2 KOs) of Washington, DC; super featherweight Dravintay Speed Rawls (13-1-1, 8 KOs) of Glenarden, Maryland; debuting welterweight Anwar Wingate of District Heights, Maryland; Baltimore heavyweight Isaiah Branch (1-0, 1 KO); featherweight Christopher Glenn (3-0) of Hagerstown, Maryland; debuting welterweight Ricky Sanabria of Salisbury, Maryland; ad featherweight Ervin Fuller III (3-0, 2 KOs) of Fort Washington, Maryland
Tickets can be purchased at ponytail-promotions.eventbrite.com