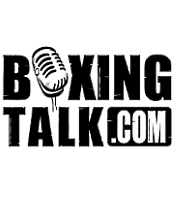 Jawny's bio just a click away!
Growing up in Massachusetts, John Ruiz dreamed of becoming a world champion. Now proudly wearing the championship belt around his waist for the second time, "The Quietman" is working on his legacy as the only Latino heavyweight champion of the world.Turning professional in mid-1992, Ruiz amassed three knockouts before the year was out.  After winning a decision in his pro debut on Aug. 20 against Kevin Parker in Atlantic City, N.J., Ruiz stopped nine of his next 12 opponents inside of two rounds—an impressive accomplishment even for the most awe-inspiring fighter.
Ruiz's first 14 fights, however, were all fought in the friendly confines of the Northeast.  When Ruiz fought for the first time away from home, in Bay St. Louis, Miss., he suffered a hotly contested 10-round split-decision loss to Sergei Kobozev on Aug. 12, 1993. Throughout the night, Ruiz proved to be the better boxer but was hampered by a career –threatening broken hand that forced him to fight with one hand.  Kobozev forced him into a brawl, and it resulted in the first blemish on Ruiz's previously perfect record.
Ruiz won his next four fights before facing Olympian Danell Nicholson, where he lost another 10-round split decision. On Aug. 4, 1994, Ruiz had been effective in the early rounds before he faded late to lose the fight by one round.The former stablemate of Lennox Lewis rebounded quickly from his second professional loss and won his next seven fights, six by way of knockout, all in the early rounds.  Then came the greatest challenge for Ruiz in his career:  A date with David Tua on March 15, 1996. Even in the face one of the most feared young heavyweights around, many observers favored Ruiz to outbox Tua and win the fight.  Tua, however, hurt Ruiz badly with the very first punch he threw, and Ruiz never recovered.
Once again, faced with adversity, Ruiz rebounded like a champion and knocked out his next four opponents to earn a North American Boxing Federation title fight with tough-punching Jimmy Thunder on Jan. 14, 1997.  Although Thunder had the edge in power punches, Ruiz out-boxed and out-worked the champion throughout the bout to win his first championship—a 12-round decision.
In his first title defense, Ruiz overwhelmed heralded Ray Anis.  The newly crowned champion attacked at the opening bell and clobbered Anis with a right uppercut.  Although Anis staggered wearily to his feet by the count of nine, the referee immediately waved-off the bout just 22 seconds into the fight.
Ruiz fought Tony "TNT" Tucker for his first bout of 1998 in Tampa, Fla. Tucker is the only man to last 12 rounds against Lennox Lewis and Mike Tyson.  Ruiz controlled the bout from the outset, knocking Tucker down twice in the first round.  He kept Tucker at bay by hammering at the former world champion's body and hurting him with blows to the head.  Tucker barely made it out of the 10th round, staggering back to his corner.  As the 11th round began, it was all Ruiz.  He pounded Tucker into the ropes, forcing the referee to stop the bout at :57 seconds of the round.
After defending his NABF crown for the second time with the stoppage of Tucker, Ruiz set his sights on the vacant WBA North American heavyweight title.  Fighting on the undercard of the Evander Holyfield-Vaughn Bean world-heavyweight-title fight on Sept. 19, 1998, Ruiz claimed the vacant championship when he stopped Jerry Ballard with a solid combination at 2:17 of the fourth round.  Ballard managed to rise from the canvas at the Georgia Dome in Atlanta, Ga., but he was unable to continue.
Fighting before millions of television viewers, Ruiz rolled on in his next bout on March 13, 1999.  The newly crowned WBA North American champion successfully defended his crown when he scored a fourth-round knockout of Chicago's Mario Cawley in New York's famed Madison Square Garden.
Returning to his hometown for the first time since capturing the title, Ruiz made it two successive defenses when he dominated and then stopped the Dominican's Fernely Feliz in the seventh round on June 12, 1999.  Ruiz took control of the bout in the third when he pounded Feliz with crisp combinations that opened up cuts under his eyes.  The referee ended up stopping the contest at the end of the seventh round on the advice of Feliz's corner.
Maintaining his No. 1-WBC-contender status, Ruiz continued to improve his reputation in his next outing against Thomas "Top Dawg" Williams, from Washington, D.C., on Dec. 11, 1999, in Mississippi.  Williams brought a respectable 24-6 mark, as well as an eight-fight winning streak, into his bout with Ruiz.
 Unprecedented quickness and power from Ruiz greeted the Top Dawg, and the fight seemed to be over before it got started.  Ruiz landed a brutal barrage of combinations in the first round that left Williams sprawled on the canvas, unable to recover.  The fight was over after just 50 seconds." 
"I just want my due," Ruiz said after the victory.  "I will fight whoever I have to in order to get my world-title shot.  I want to become the first Latin heavyweight world champion."
Ruiz had earned a world-title shot, and it came against the legendary champion Evander "The Real Deal" Holyfield on Aug. 12, 2000, in a sold-out ballroom with over 9,000 fans at Paris Las Vegas Casino Hotel.  Excepting his fans from Boston and Puerto Rico, few gave Ruiz much of a chance of prevailing for the WBA heavyweight title against the famous Holyfield.
Ruiz came out on the offensive, and he continued to bring the fight to Holyfield throughout the match.  It ended up being a 12-round toe-to-toe brawl, but Ruiz lost a unanimous, but razor-thin, decision.  Two judges scored the bout 114-113, and the third had it 116-112.  Many people felt Ruiz had won the fight. 
"I was definitely robbed," a defiant Ruiz proclaimed after the fight.  "I had control of the fight.  Holyfield threw everything at me, including elbows and heads."
He got a chance to avenge the loss after the WBA ordered a direct rematch due to the controversy surrounding the first bout.  Don King dubbed the match Holyfield vs. Ruiz 2: The Last Word and scheduled the fight for March 3 at the Mandalay Bay Events Center in Las Vegas.
A more poised and confident Ruiz entered the ring for the rematch, and he was not influenced by Holyfield's attempts to intimidate him from the opening bell.  Like the first match, it was a brawl for most of the fight.Ruiz developed a welt below his left eye in round two and had his forehead was sliced by a head-butt from Holyfield in the fourth round, but Ruiz managed to keep his composure while his corner tended to the bleeding.
It was a seesaw battle into round 10 when Holyfield dropped Ruiz with a low blow that led to a point deduction from referee Joe Cortez while Ruiz writhed in pain on the canvass.  After taking three of the five minutes to recover, Ruiz returned to the battle.
Ruiz then landed a stunning right cross in round 11 that sent the legendary Holyfield crumbling to the mat.  (Ruiz joined Riddick Bowe as the only fighters in history to knock Holyfield down.)  Holyfield wobbled to his feet and literally held onto Ruiz for the remainder of the round to survive. When the scorecards were tabulated after the fight, it was Johnny Ruiz who emerged as the new WBA champ by a unanimous decision of 116-110,115-111, and 114-111 becoming the first Latino heavyweight champion in boxing history.
Nothing, however, could have prepared the soft-spoken Ruiz for the attention he was given in the weeks following his victory.  He was besieged by the media upon his return to Boston's Logan Airport, and thousands of fans waited at night in cold weather to greet him when he arrived on the steps of city hall in his hometown of Chelsea, Mass.
Shortly thereafter, United States President George W. Bush invited Ruiz to the White House to congratulate him on his victory.
But the biggest celebration was yet to come.  On March 22 Ruiz landed in San Juan, Puerto Rico, on Don King's private plane, to receive a hero's welcome.  Ruiz's mother lives in the town of Sabana Grande in Puerto Rico.  Ruiz was born and raised in Massachusetts but lived in Sabana Grande for six years while he was a youngster.
Ruiz has always identified with his Puerto Rican heritage, and thousands of his fans in Puerto Rico came to welcome him "home."  Hundreds of members of the media greeted him at the airport to report on Puerto Rico Governor Sila Calderon's presentation of a gold medal of honor to Ruiz on becoming the first Latino world-heavyweight champion in boxing history.
Present and former Puerto Rican world champions like Felix "Tito" Trinidad, John John Molina, Orlando Fernandez, Alfredo Escalera and Alex "El Nene" Sanchez also came to congratulate Ruiz and pose for pictures.
Ruiz then traveled along a parade route through the city of San Juan where people lined the streets to welcome the new champion, who stood through his limousine's sun roof to wave to the islanders.  The procession then traveled to a highway that would take him to Sabana Grande.  Normally a two-hour drive, it took nine hours to reach his former home as thousands of fans lined the highway to catch a glimpse of Ruiz.  Fans in the larger towns of Ponce and Yauco crowded the roadway, bringing the motorcade to a crawl.
At 10 p.m., Ruiz arrived at a park in Sabana Granda where he was mobbed by 15,000 to 20,000 fans that had assembled in a park, patiently awaiting his arrival.  It was obvious that the relatively anonymous life John Ruiz had led prior to winning the world-heavyweight title was gone.
Promoter Don King then announced that Ruiz vs. Holyfield III would be the first world heavyweight title fight to take place in China on Aug. 4, 2001.  A huge promotion ensued, but, with the fighters and their entourages assembled in Beijing, the event was postponed three days before the match after Ruiz was forced to pull out after suffering a neck injury.  Undaunted, King re-scheduled the rubber match on Dec. 15 at Foxwoods Casino Resort in Mashantucket, Conn.  Holyfield shattered Ruiz's nose in the first round that came, according to Ruiz's trainer and manager Norman Stone, from a Holyfield elbow.
The first half of the fight featured mostly clinching and mauling, as neither fighter seemed able to find a good rhythm.  Ruiz controlled the best round of the fight, 10, with several good jabs and then a four-punch combination that rattled Holyfield.  Holyfield answered with two shots.  Now face to face and toe to toe, they exchanged solid hooks to the inside, spinning around from the blows as the bell sounded with Ruiz appearing to have bested his foe.
When the final round began, most ringside observers felt whoever closed the show would win the title.  Holyfield landed three left hooks midway through the round that left Ruiz's nose bleeding, Ruiz valiantly fought on to the end of the round. The judges ruled the match a split-decision draw.  One judge had it 115-113 for Ruiz; the second judge scored it 116-112 for Holyfield; and the third and determining judge had it a dead heat at 114-114.  Ruiz retained his WBA title. Ruiz was ahead on all three judges' cards when the fight was stopped.
In a WBA mandatory defense at Mandalay Bay in Las Vegas on July 27, 2002, John successfully defended his WBA heavyweight title for the second time, when previously unbeaten and the No. 1 contender, Kirk "Bubba" Johnson (32-0-1, 23 KOs), of Nova Scotia, was disqualified by veteran referee Joe Cortez in the 10th round for repeated low blows.
Going through a bitter divorce and forced to carry the promotional end of his title defense against undisputed light heavyweight champion Roy Jones, Jr., Ruiz was unable to focus and lost his WBA heavyweight crown to the future Hall of Famer  on March 1, 2003, in Las Vegas.
Faced with a do-or-die fight, career-wise, Ruiz returned to his roots and trained in the Boston area for his WBA Interim heavyweight title fight on Dec. 13, 2003, against former world champion Hasim "The Rock" Rahman (35-5-1, 29 KOs) in Atlantic City. Despite being a 2-1 underdog, a role he seems to relish, "The Quietman" dominated Rahman and won a unanimous decision in their 12-round match. Ruiz became the WBA heavyweight champion for the second time on February 2004 when Jones relinquished the belt rather than give John a rematch as mandated by the WBA.
In his first title defense as the two-time champion, Ruiz registered an 11th-round TKO on April 17, 2004, against fellow Puerto Rican Fres Oquendo (24-3), who had dropped a controversial 12-round decision in his previous fight to IBF title-holder Chris Byrd. John slowed "Fast Fres" with a barrage of unanswered punches in the 11th round and had Oquendo out on his feet when the referee stopped the fight.
This past November at Madison Square Garden, Ruiz overcame two knockdowns (the second was a push) and the first point reduction of his career to win a unanimous 12-round decision (114-111, 114-111, 113-112) from Polish strongman Andrew Golota. It marked John's fourth successful title defense of his career and improved his world title fight record to 5-2-1. No other current world heavyweight champion can match Ruiz' record against top 10 contenders that includes victories against Holyfield, Johnson, Rahman, Oquendo and Golota. He also has beaten three world champions – Holyfield, Rahman and Tucker.
Ruiz, 33, has eagerly agreed to participate in a boxing tournament to determine the undisputed heavyweight champion of the world. "All along my goal has been to become the undisputed heavyweight champion of the world," John said. "I'll fight any of the other heavyweight champions to unify the titles. I want to prove that I am the best of the best heavyweights."
Ruiz and his two children, John, 13, and Jocelyn, 10, reside in Las Vegas, Nevada.  John is promoted by Don King, managed and trained by Norman "Stoney" Stone.