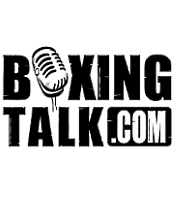 Former WBO middleweight world champion Felix Sturm, 21-1 (9), will be back in the ring on December 4 in Berlin. On the undercard of the European heavyweight championship between Luan Krasniqi and Timo Hoffmann at Estrel Convention Center the 25-year-old German will fight for the second time since losing a controversial decision to Oscar de la Hoya on June 5.
In his last fight the handsome stylistic fighter scored a unanimous decision over twelve rounds against American Richard Frazier on September 18 in his hometown Leverkusen, Germany.
Sturm is frequently in the limelight of German media. Recently he posed for a spectacular photo shooting in a German cold storage house. On the photos published in the German magazine MAX Sturm beat on slaps of meat in the style of the "Rocky" movies.
Last week Felix Sturm had a refreshing and extensive live appearance on MTV.
"I have great reflexes. That's why I don't get hit a lot", Sturm replied on the question of saucy moderator Mirjam Weichselbraun why he still looks so good despite being a professional boxer.
On the question which of his punches his opponents are most concerned about Sturm replied: "My opponents are most concerned about my great stamina. Because I can go twelve rounds easily. I can even up my pace in rounds eleven and twelve. Most of my opponents are unable to handle that."
As an homage to Sturm's great performance against de la Hoya and as another hint to the questionable result on June 5, MTV introduced Felix Sturm as "Middleweight Champion of the World".
Still available on
www.boxing.de
: The spectatular gallery of Felix Sturm in the "Rocky" photo session.