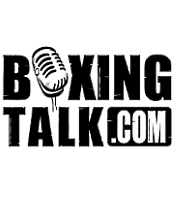 On May 10, 2006, Shaun George (11-0-2) takes on Matt Godfrey (11-0) in an attractive co-main event of unbeaten cruiserweights on ESPN's "Wednesday Night Fights. George, a Brooklyn native, is not only putting his undefeated record on the line when he steps in the ring with Godfrey, but also his NABA Cruiserweight Title, IBC America's Cruiserweight Title and #15 WBA world ranking.  Godfrey holds the current WBC USNBC Cruiserweight Champion.
A highly decorated amateur, George is a two-time New York Golden Gloves Champion, US National Champion and US Junior Olympic Champion.  Since turning pro, George has fought in three different weight classes, recently settling at cruiserweight where he feels most effective.  In his last bout, George scored an impressive unanimous decision win over Chad Van Sickle (21-2-2) to win the NABA Cruiserweight Title.  In that bout, George showed shades of brilliance while using his quick hand speed and slick boxing style to outwork the more experienced Van Sickle.
While Godfrey's ring moniker is "Too Smooth", it can be equally applied to George.  Known for his slick boxing style and superb defensive skills, George is clearly hyped to fight a boxer with a similar style rather than some of the more awkward fighters he's fought in the past.  "I look forward to facing Matt Godfrey on May 10th, at Foxwoods, in his backyard," notes George.  "I think he is a very talented fighter, in a very talented weight class, but that's where the respect stops. He best bring his "A" game, because I'm bringing mine.  It doesn't matter how many rounds it goes, at the end of the night I'm going to bust his ass."
George is trained by Tommy Brooks, managed by legendary boxing manager Lou Duva and promoted by the newly formed Hall of Fame Promotions.  The Shaun George vs. Matt Godfrey bout is promoted by Classic Entertainment & Sports (CES), in association with Hall of Fame Promotions.
Tickets are priced at $150, $100 and $50 and can be purchased through Foxwoods' box office (800) 200-2882 or online at
www.foxwoods.com
.