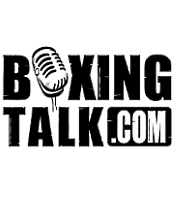 Press Release:
Tired of waiting for Floyd Mayweather Jr. to agree to terms for a June 11, 2005, showdown, Arturo Gatti has announced that he is no longer considering Mayweather Jr. as an opponent for the aforementioned date, it was announced today by Main Events CEO Kathy Duva.
"Promotion for this fight should've started a long time ago," said Gatti.  "I should've been in camp already preparing for it.  He's killed the whole promotion.  I was happy after he resolved his legal problems and didn't have to go to jail, but then he didn't sign the contract.  I kept waiting and waiting and extending the deadline, but it still never came.
"I don't have time for that.  It's his problem if he's having problems with his promoter.  He screwed this fight up.  Maybe after June 11 he'll have his shit together and we can try and sit down again because I want the fight.  But I'll find someone else for June 11.  He can talk all he wants, but it's his fault this fight isn't happening."
Gatti made his decision this afternoon after Mayweather's promoter Top Rank informed Main Events (Gatti's promoter) that Top Rank would be unable to get Mayweather to sign a contract by the agreed upon deadline of 5:00 pm ET on March 4.