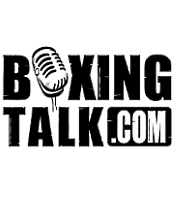 1.  "The Championship of America"
- Bare knuckle prizefighting was born in England in 1719 and that country bred string of "world" champions that went unchallenged until 1860. In 1849, the U.S. crowned its first national champion and in 1860 sent its best fighter, California's John C. Heenan, to challenged English champion Tom Sayers for the first legitimate world championship fight. The fight was a draw after 42 round (rounds ended when one man was knocked down. A round could last 30 seconds or 30 minutes and the man knocked down had 30 seconds to recover, or he would lose by knockout. All fights were to a finish - or until police stopped them. Bare-knuckle prizefighting was illegal). The championship was vacant and in the 1860s, Europe's best fighters came to America to lay claim to the title. The St. Louis area was home to two championship matches.
On June 15, 1869, at Foster Island, an Irishman and Englishman met for the Championship of America. Mike McCool, an Irishman living in Cincinnati, met sunken-chested Tom Allen, a saloon owner in St. Louis originally from Birmingham, England. McCool punished Allen early, but faded and lost in a referee's decision that satisfied few.
McCool and Allen met again on Sept. 23, 1873 in a field just outside St. Louis. This time Allen whipped McCool badly over 20 minutes and McCool gave up after the seventh round. Allen declared himself Champion of America.
2. The Great John L.
- The most famous athlete of the 19th century was John L. Sullivan, an Irish Bostonian who claimed the world heavyweight championship from 1882 to 1892. After winning the title, Sullivan embarked on an 18-month tour of the United States, meeting all challengers and giving sparring exhibitions (the tour helped make Sullivan the first athlete in history to earn $1 million). In the Spring of 1884, Sullivan performed in St. Louis. Nobody in the outdoor crowd met his challenge to last 4 rounds with him (and win $500), so Sullivan sparred for his audience. By chance, another performance troupe was in St. Louis that day - Buffalo Bill's "Wild West Rocky Mountain and Prairie Exhibition." To the audience's delight, the groups hooked up and performed a skit where Sullivan and his group were rescued from attacking Indians by Buffalo Bill and Annie Oakley. After the impromptu performance, the traveling troupes had a barbeque at General Williams Sherman's house.
3.  Attel v. Regan
-  The first gloved world championship fight in St. Louis took place on Sept. 3, 1903. Abe Attel won a 20-round decision over Johnny Reagan at the West End Athletic Club to win the vacant featherweight world champion ship. Attel would go on to defend his title 21 times, establishing himself as one of the greatest 126-pound boxers ever. However, Attel became more famous among sports fans in another sport - baseball. Attel was the bag man for bribe money given to the 1919 Chicago White Sox to throw the World Series.
4. The city's biggest fights in history
– Cory Spinks vs Zab Judah II on Feb. 5, 2005, sold out three days in advance of the event at the enormous Savvis Center.  The crowd of 22,370 was the second-largest audience in history to witness a boxing match at an indoor arena.  Judah stunned undisputed world welterweight champion and hometown hero Spinks—and the record-breaking crowd—with a technical knockout in round nine.  Prior to this event, the biggest fighter ever in St. Louis produced its then biggest gate. Italian strongman Primo Carnera - all 6-foot-6, 250 pounds of him - drew 17,530 paying customers to see him fight Chuck Wiggins on March 17, 1930. Carnera was discovered in a circus by a French businessman, who turned the affable Carnera to boxing and brought the Italian to America to improve his skills. The mafia bought Carnera's contract and also bought off many of his opponents - including Wiggins. According to one report, Wiggins, after receiving a light left hook in the second round, "managed a truly elegant dive through the ropes, headfirst, to the delight and amazement of Carnera." The Italian went on the win the world championship in 1932 and lost it in his first title defense the following year.
5. Triple-crown champion
- Henry Armstrong was the greatest boxer ever produced by St. Louis and is mentioned by contemporaries in the same breath with Sugar Ray Robinson and Joe Louis as one of the three greatest fighters ever. Armstrong accomplished a feat that will never be equaled in the sport - in the day where there were only eight weight classes (there are now 17) and a single world champion in each weight class (there are now too many to count) Armstrong held three titles simultaneously; i.e., in 1937 three of boxing's eight world champions were Henry Armstrong. "Hammerin' Henry" fought in St. Louis four times and defended his welterweight title in the city on Jan. 4, 1940, knocking out Joe Ghouly in 5 rounds.
6. Joe Louis v. Tony Musto
- the city hosted its only gloved world heavyweight championship fight on April 8, 1940, when the Brown Bomber met local hero Tony Musto. Some 17,371 paid $52,993 to see Louis handle Musto with ease, stopping him in 9 rounds. Louis was on a tour that year, fighting local heavyweights at nearly one bout a month, which prompted one sportswriter to call Louis's campaign "The Bum of the Month Club." Musto was nicknamed " Baby Tank" and he was game, but Louis had just fought 11 days prior and didn't exert himself. "He was a local boy and he tried," is what Louis remembered of Musto.
7. Native son
- The first man born in St. Louis to win a world championship was Virgil Akins, who took the vacant welterweight championship on June 5, 1958 by knocking out Vince Martinez in 4 rounds. Akins turned pro at age 20 and toiled for 10 years before getting his shot at Martinez. Six months later, Don Jordan lifted the title from Akins on a  15-round decision. In April 1959 famed St. Louis promoter Sam Muchnick lured Jordan to St. Louis for a rematch, but again Akins lost a decision.
8. Moore v. Maxim
- In the 1940s, the best light-heavyweight in the world was Archie Moore.  But like many black fighters of his generation, his title shot came long after he deserved it. Moore was 36 years old when he met champion Joey Maxim in St. Louis on Dec. 17, 1952. Moore was a former St. Louis resident who had first boxed in the city in 1936 and had since performed a total of 14 times in St. Louis rings. His record was an amazing 142-20-9 when he fight Maxim - Moore accepted the paltry purse of $800 to get the title shot. He won and held it for nearly 10 years, retiring in 1963 having knocked out 145 men - the most in boxing history.
9. Sonny Liston
- The most feared heavyweight in history - in and out of the ring - made his reputation in St. Louis. Charles "Sonny" Liston was the last of 25 children born in an Arkansas shack. Liston made his way to St. Louis as a youth to search for his mother - she had left her impoverished surroundings to stay with relatives. Liston had no money, no identity and didn't even know his age - nobody had ever told him his birthday. But he did have his fists and the overgrown teen gained a reputation as a street fighter. St. Louis police arrested Liston for a string of robberies (he wasn't hard to find, as cops busted him wearing the same bright yellow shirt he wore for every robbery) and Sonny learned to box in jail. When released in 1953, he won 33 of 34 pro fights (11 in St. Louis) before knocking out champion Floyd Patterson in 1962.
10. The Spinks Brothers
- Boxing history's most famous paternal one-two punch were born and raised here. Leon and Michael Spinks both won Olympic gold medals at the 1976 Montreal Olympics - Leon as a light-heavyweight, Michael as a middleweight. And both men went on to win the heavyweight championship, the only brothers to accomplish that feat. Older brother Leon was first, scoring one of boxing's biggest upsets in beating Muhammad Ali in 1978 in just his eighth pro fight. Ali beat Leon six months later and Spinks' short, spectacular pro career went downhill from there. Michael picked up the slack in 1985, moving up from light-heavyweight (he was world champion in that weight class) to become the first man to beat Heavyweight Champion Larry Holmes. Michael was the first light-heavyweight champion in history to win the heavyweight crown.