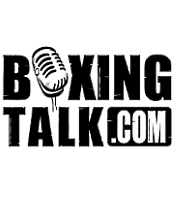 PRESS RELEASE:
Gary Shaw announced today that he has signed undefeated New Zealand heavyweight sensation SHANE "THE MOUNTAIN WARRIOR" CAMERON to an exclusive promotional agreement.  Cameron will challenge IBF Pan Pacific heavyweight champion Roger Izonritei of Nigeria, (brother of former heavyweight contender David Izon), for Izonritei's title on the undercard of the Jeff Lacy-Robin Reid IBF/IBO super middleweight championship, Saturday, August 6, at the St. Pete Times Forum, in Tampa, FL.   This will be Cameron's first fight on U.S. in over two years.  SHOWTIME will televise the Lacy-Reid title tilt live, beginning at 9 P.M. ET / 9 P.M. PT (Delayed on West Coast)  Cameron, 12-0 (11 KOs), has delivered knockouts in four rounds or less 10 times in his 12-fight career en route to winning the New Zealand and the Australasian heavyweight titles.
"The Mountain Warrior," the 6'2, 238-pound Cameron's ring name, is derived from his family background and his training regimen.  Raised in the small farming community of Tiniroto, a no-nonsense mountainous environment comprised of 60 families, on the North island of New Zealand, Cameron, 27, worked on his family's farm as a shepherd.  The little time he had for recreation was dedicated to playing rugby and rodeo riding.  Ironically, Cullen Sports, the agency that manages Cameron, is the parent company of leading New Zealand sports franchise, the Warriors, a rugby league team competing in the National Rugby League of Australia.  Cameron spends a large amount of time training with the Warriors team.
"Sparring…doing gym work…even fighting…that's a vacation compared to working out with my Warriors brethren," said Cameron. 
"At least in the gym, I can wear protective equipment and there is a time limit for everything else I do.  In rugby, there is no padding and you don't stop training until dusk.  Rugby players are the toughest athletes in the world and that is why training with them has made me the toughest fighter in the ring.  Fighting is a piece of cake compared to training with the Warriors.  My opponents have no idea what they are facing when they square-off against me.  But they learn quickly."
"Quickly" is the operative word since Cameron's fights barely average three rounds in duration!
Tickets: Tickets for this event are on sale at the McDONALD'S BOX OFFICE at the St. Pete Times Forum and all Ticketmaster outlets. To order tickets by phone, call Ticketmaster at 813.287.8844 or 727.898.2100. For more information please call 813.301.2500 or visit
www.stpetetimesforum.com
. Remaining tickets are priced at $500.00, $300.00, $250.00, $125.00, $100.00, $50.00 and $35.00. Prices do not include service charges or facility fees.  VIP Packages are available by calling 800.255.5070.  For dinner reservations at Medallions Restaurant on the night of the event please call 813.301.6926.  A portion of ticket proceeds will benefit MacDill Air Force Base charities.