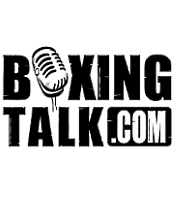 Too little to late to say this , but a while back Roy was here in St>louis right before the Tarver-Jones one fight palying basketball in the infamous Vashon High school. The same high school Devon Alexander still attends and Vaughn Alexander has gradutated also the quick handed Eddie hopson graduated. Anyways , told my wife later that evening when the games was over , that Roy just looked old on the court , he limped , hes was slow , no muscle tone slow batting of the eyes and just looked plain ole old. I ws talking to him in the locker room and even his face looks as of forty. Roy was done havin' fun before the tarver one fight . He has an healthy attitude at 195. He should get out no doubt but its his call. He has a big ego and we all know it . I commend Tarver for his respect , it was real respectful of him , but i still say , he will not turn boxing around and he will never be a house hold name , he'll be less succesful than Hopkins at the game , and Hop has done a lot for the sport in my eyes .
Leon's Response: Who would have thought it all would have went downhill so fast for Jones following his goal achieving victory with John Ruiz? Again, from what I've been hearing I think it's safe to say Jones is retiring. He will be going for tests later this week just to make sure he's okay. With another couple of big wins Antonio Tarver will have a solid chance of becoming the new face of boxing. If Floyd Mayweather Jr. learns how to stay out of cuffs and courtrooms he could do the same as well. Trinidad also seems to be coming back at the right time. With Jones and De La Hoya done or close to it, Tito has a chance to return to the mountaintop quickly as well.
I'm with you Gregster, but for Bernard to say that a fight with Johnson is bigger than a fight with Tarver is completely irrational. He keeps on saying that he wants to avenge his losses, well, the only way to do that is to fight the man who beat the man. Correct me if I'm wrong, but didn't Bernard do that to Oscar in order to TRAP him in the ring. He used that liner on Oscar when he said why should Oscar fight Tito when he can fight B-Hop, fight the man that beat the man. Well Hopkins, y don't u do the same thing, fight Tarver beat him up like usay u can and will and every1 will forget about that disappointing defeat u suffered to good ole' Roy a few years back. I respect Hopkins because the guy can scrap and has a good mouth, but he has to stop making excuses. I think every1 would agree with me that if B-Hop would keep Tarver out of his mouth, society would be a better place. I don't like to hear all these clowns yap their mouths off at the top to get mentioned and then when the time comes from, they pretend like they never said anything. Also could u notify me as to who wins Tito/Mayorga, Ouma/Phillips, Lacy/Vanderpool, how and y. Take care baby, BT on top of the food chain!!!!!!!!!!!!!!!! Jose G--
Leon's Response: I didn't agree with that either, but it doesn't matter. Hopkins will be fighting at middleweight and he will continue to dominate the division he appears to be unbeatable in. We've never had a middleweight champion on top of his game at this age, so let's enjoy what he's able to do at 160. Regardless of which fight Hopkins thinks is bigger when he sees the money HBO would offer for each fight, he'd immediately know Tarver was the bigger fight. Johnson is soft spoken, Tarver won't shut-up. That would make the build-up of Tarver and Hopkins legendary. Hopkins and Johnson would be Hopkins doing most of the talking.
When Roy Jones, jr. went up to heavyweaight he gained mostly muscle mass. Roy's biggest mistake was trying to come down in weight to fight Tarver. When the body loses muscle mass, scar tissue builds up in the muscle, which in turn slows down reflexes. When a young person does this, they have the metabolism and the enzyme activity to break down built up inflammation in the joints and rebuild the scarred muscle tissue. People past the age of 30 aren't able to do this nearly as easily. This is essentially what happened to Roy. He still thinks he's in his mid 20's or something. Now, after Roy went up to heavyweight to fight Ruiz, he should have retired. That was all he needed to accomplish. But Roy's pride did him in, and perhaps a little bit of fear. I think Roy did duck Tarver a bit before. But then Roy thought he could go back down to lt. heavy and be the same old Roy. He was wrong and it showed in that first fight. Of course, he squeaked out a win. This would have been another wonderful time for him to retire, perhaps by lesson of Rocky Marciano. But then he was looking for more fights, or didn't like what people said about it. Here he should have taken a lesson from Lennox Lewis and said, "I won, I don't care what you think of it, I'm retired." But he signed for a rematch. Even though he got in the best shape he's been in since anyone can remember, his reflexes are still diminished from the weight loss. That kind of stress on the system doesn't go away, he wasn't going to magically get all his speed back. At that age, and the previous stress, after it's gone, it's gone for good. So he became mortal. And aside from that, he fought a guy who did a good job fighting him the first time, and knew exactly what to do the second. I must also add that Roy looked great up until he got knocked out in that fight. So Tarver did a great job. It's not on Tarver to determine what Jones' physical status is, it's on Tarver to do his job. And he did. Now people were expecting Roy to come back with a vengeance, a fire, but they scoffed at his choice of Glen Johnson. I thought this was a good plan to recover from a ko. But what it told us instead was that not only is he not the great fighter he once was, and that his skills have diminished, and that Tarver destroyed the RJ mystique, but that he doesn't have the motivation and hunger to win. I think once Johnson came after him, he thought he might be able to wait some rounds for Johnson to tire and then take over. Unfortunately for Roy, Johnson didn't tire, but instead continued to hit him in the head. Unlike in the first Tarver fight, where he was essentially undefeated and wanted to keep his top dog status, his drive was gone. So instead of seeing Roy come back in the "championship" rounds like he did vs. Tarver I, we saw him wilt. So, people are looking to point fingers as to where got old. I think there are the three points of warning for Roy. 1) coming down from heavy 2)KO by Tarver 3) KO by Johnson I think those three events lead to the obvious conclusion: Roy needs to get the fuck out. Joe (Decatur, Ga.)
Leon's Response: Hindsight is always 20/20 isn't it? In a recent mailbag I pointed out that Jones would have been better off fighting Tarver before he moved up to heavyweight. He needed to fight Tarver to truly say he cleaned out the light heavyweight division. If he wanted to fight Ruiz before Tarver he should have made Tarver come to cruiserweight to make it happen. At that point in time Jones didn't need to fight for titles, he was bigger than the belts.
I know I say some crazy things. Everyone is entitled to his or her own opinion but (Daniel from LA) called James Toney his P4P king. Jesus Christ! Maybe I am the only person that feels a fighter can only be great if he is involved in great fights. No disrespect but, Booker, (an old) Holyfield, or even Jirov but, these fights shouldn't be enough to catapult him into P4P territory. He hasn't cleaned out a division or won a belt in his latest division. I love watching him fight. Probably because he is far above his opponent. I like to see him fight any of the three major titleholders. The jury is out on Brewester because of his win over a truly suspect opponent (klitschko.) Anybody can win many fights. Yory Boy Campus does that. The question is can James Toney win a fight that has a great deal of significants behind it. Like BHOP, Spinks, and D. Corrales do. Wil Foster
Leon's Response: James Toney was the p4p king in like 1994, but as you said everyone is entitled to their own opinion , regardless of how comical. James Toney was the unanimous fighter of the year last year so those wins over Jirov and Holyfield mean more than you give him credit for. The Jirov fight had a great deal of significance around it and the Holyfield fight was a great fight to step up to heavyweight with. Jones was going to fight Holyfield when Goossen and Jim Thomas made a behind the scenes that made the fight at the eleventh hour.
Breaking stories on Boxingtalk are cutting edge especially being the first to put them out there for the public and I normally enjoy all the reports. It was fascinating when Roy Jones was interviewed sometime back when fans and boxing journalists noticed an arrogant demeanor Roy had in his repsonses. Some of his answers came back to haunt him over the course of the last year or so. Now you have this interview with Bernard Hopkins which is reminiscent of Roy's antics and he goes on to arrogantly state he is the new golden boy, that all roads lead to Bernard Hopkins. The implication here is De La Hoya cannot call the shots anymore OR that Tarver or perhaps Johnson if they want "greatness" or a huge purse must consult Bernard. And all this time I thought it was the fans who actually paid the bills. Fans like Bernard but they're not crazy about him. Quite frankly, one legitimate loss by De La Hoya should not be construed as losing his "golden boy" appeal or of it being "transferred" to Hopkins as we would have anyone believe. Performance and accomplishments alone was only part of what made De La Hoya who he is. Bernard does not seem to understand that coming across as a people person, a humble person counts for much especially fan appeal and that's what made De La Hoya rich. Bernard might benefit taking a page from Roy's book and learn to humble himself before someone else does it for him.
Leon's Response: Thanks for the props brother, I appreciate it. Many in the press look at Jones as the most arrogant person they've ever come across. It was a slap in Roy's face for not one of the "major" newspapers to show up for his fight. Hopkins holds all four middleweight belts. At middleweight all roads lead to Bernard Hopkins. He's right. What's wrong with that statement? Beating De La Hoya doesn't make Hopkins De La Hoya but it certainly won't hurt his minimum purses and with all the big names dropping like flies, HBO will soon have no choice but to sign Hopkins to a long term deal.
I'm brand new and what's good you ask? Best site out there, that's what's good! I feel a bit sorry for Maxboxing.com, but hey, that's business. I hope I don't get fired for loading up with boxingtalk.net at work! The exclusive footage is great; I do hope Mayorga makes Tito carry his bags if he's lucky enough to send Trinidad back to his island nation.I'd love to get in a mailbag. I will make this one short. I say, Sugar Shane is done. I say, Winky dominates him. I say Shane's reflexes are in great decline. (Not hand speed, though that's down too, reflexes, just like Jones Jr.) I also say without the CERTAIN help of Balco, Inc., minutes from where I work, (steroids) Shane is going to look damn ordinary. I can back this up in my next piece, "prove beyond a reasonable doubt" that the Sugar Man was putting more in his veins than sugar, not so long ago.  It's great to be onboard! Allan Cerf
Leon's Response: Thanks for the props. I don't worry about other sites, my time is better served working for this one and working to make this one all it can be. Based on the emails I've received many of you have noticed the difference since I've taken over and trust me, Boxingtalk.com will only continue to grow. Content speaks for itself and no one is dropping it like Boxingtalk.com. Trinidad will win the fight early. Mayorga is great at press conferences but with Trinidad I think he's bitten off more than he can chew. Tito has never lost to anyone who brought the fight to him and I don't expect that to change come Saturday night. You're not the only one who thinks Shane Mosley is done, but remember many thought he was done headed into the rematch with De La Hoya, and we all saw what happened there.
Greg, How can Gatti be fighting Leija? Floyd's the mandatory and I thought that the WBC had issued a letter stating that negotiations had to begin. They can't allow this to happen, if Gatti fights Leija then they need to strip him of his title. This is not right!!!
Leon's Response: Main Events and Team Gatti ended up getting what they wanted, an easier fight before they move forward with the Mayweather bout. Now HBO will have to renew Gatti's deal before the Mayweather fight happens. Mayweather hasn't helped his cause by keeping as quiet as a churchmouse and the confusion surrounding his representation hasn't helped anyone make the Gatti fight a reality. I'm shocked that HBO still doesn't have a date penciled in for him though. Mayweather and Gatti will eventually have to happen if Gatti wants to keep his WBC title.
Greg, in my last letter I said that it was logical to re-assess Tarver's victory over Jones (hence, Tarver himself). You suggested that I was a hater. I would like to tell you that I am, rather, a fan and admirer of Antonio Tarver. I am, however, more sold on his character, the subtleties of his complexities, and his wit than I am purely on his boxing abilities. If Tarver is a great fighter I have yet to see it. He's able to be mobile when planted and was supple enough to remain on his front leg under fire from Jones. That is why, in their two fights, he eventually caught him with big power befitting a tall, thin, wiry, big-boned man. Tarver may turn out to be a great fighter, but LOOK at him next to Hopkins, Toney, prime Jones, Mayweather, and he just doesn't seem to be that great of an artist. I do believe, however, that the man may be special enough to compensate with some other quality. I would love to see it and I certainly do hope that he makes a big fortune in boxing. On closing, Greg, I would like to ask you how you would rank Jones' legacy (ie. what fighters, past and present do you see him as being comparable to in terms of "greatness")? Rich, Brooklyn
Leon's Response: Tarver has beaten every fighter he's faced and if he decides to stay at light heavyweight, he's going to be on top of the mountain for a while. Who do you see beating Tarver at 175? In many people's opinion, Tarver's fights (the first more than the second) took it all out of Roy Jones Jr. You're entitled to your opinion and I respect that, but I think you need to watch Jones last few fights a bit closer. Tarver's mouth and personality also give him the capability to crossover as a mainstream star.
Hey Greg, how's it going? A few months back I was saying Glen Johnson had a good shot at upsetting Zags for the title. Calzaghe was the definitive 5 to 1 favorite. I had only seen Johnson fight once and I was never really impressed with Calzaghe. He's got good speed and power but the man throws very wide punches and I believe he's a knockout waiting to happen. My question is, how do you think that fight would have played out? I'm not exactly ready to call Johnson a world beater but neither is Zags. I think Johnson would have been too strong for Zags and won a UD. Your thoughts. Thx man. RH San Jose
Leon's Response: I thought he had a good chance of upsetting Calzaghe as well. I don't think he would have knocked him out though, therefore his chances of winning a decision were questionable at best. Calzaghe Vs. Johnson would be an awesome fight because both guys come straight forward, I would probably pick Calzaghe to win, by decision, especially in England.
whats up with Zab Judah being in denial in the chat??? Loss to Kostya is controversial? What is he thinking, that Kostya shouldn't have punched his head in at that particular stage in the fight cause he was only clowning. Or is it controversial cause the ref stopped the fight after he did "the dance" hahaha that was so funny :-) I believe Zab KO's Spinks within 6 in the rematch, but commenting that he is going to make Spinks "do that dance on the canvas" is being a hypocrite considering how his legs were shaking like he was doing an Elvis Presly impression. If he cant get that king of the ring status he believes he alreadyhas, maybe he could become the next King of Rock! Brad, Australia
Leon's Response: In a case of should've, would've, could've, Zab Judah should've taken a knee. Do I think the stoppage was premature? Yes. But only because it was a fight for the undisputed championship of the world. I don't know Bradley, I don't find people getting knocked out funny. If Zab really gets serious, the sky is the limit because he has a world of potential.
Its funny how things happen. Tarver got an out of shape roy in the first fight. He had to lay on the ropes. Giving tarver a lot of opertunities. Due I think If tarver faught a prime jones he would give him a hard time? that depends on which tarver. In the first fight tarver showed a lot of respect when roy was in the middle of the ring. If roy kept the fight there it would have been a typical RJJ fight. After the first fight the respect was gone so the post fight 1 tarver, thats willing to punch with roy, gives any roy a touph fight. If he never had that first experiance I think its an easy fight for roy.
Leon's Response: Personally, I scored the first fight a draw. It was only a draw on my card because I felt Tarver gave away the last two rounds. He had the fight in the bag and didn't close the show. In the second fight he completely lacked respect for Jones, who can forget the  'you got any excuses tonight' quotable? If the queen had balls she'd be the king brother, never forget that.
Time to set the record straight G from an "OG" of the mailbag...LET'S STOP MAKING EXCUSES FOR THE REASON ROY JONES' CAREER HAS ENDING SO ABRUPTLY AND BRUTAL! Glen Johnson executed the better game plan and came out with a well deserved win. Do I hate that? Heck yeah!! But it is over and there is no need in crying over spilled milk. I watched the fight and as I stated in an earlier mailbag, I saw this coming from the 2nd round on in, Roy just wasn't Roy anymore and it was clearer and clearer as the fight went on. But it happens to the very best of them and will continue to happen as long as fighters continue to take that one last fight before they retire. I understand that he the abuse his body took as he moved up to heavy and then killed himself to get back down to lightweight to fight Tarver but that was a decision RJ made himself, PERIOD. It just so happens he ran into a guy who wasn't intimidated by the RJJ mystic and took advantage of the situation. Now Tarver deserves full credit for giving Roy a tough fight Nov 6th and finishing the job in May. Regardless of RJ's physical condition or his body composition, he chose to fight and he has to rest with those consequences. If he had beaten Tarver in that first fight, I doubt we would be hearing any of this crap about how he abused himself. (I myself was a ring leader of that argument who wised up May 16, I was too hurt on the 15th LOL). He clearly sensed the end was near and was gunning for that big money fight to put the cherry on the sundae but it didn't work in his favor. It's no time to second guess the decision that was made. He now has to truly reevaluate what kind of damage he could suffer by fighting again, reflect over his hall of fame career, and hopefully call it a day. The true boxing fans know that RJ was the real deal in his prime so I don't even have to respond to the idiots who are doubting his legacy, the track record speaks for itself. I see a lot of people with the "I told you so's and I knew he was this and that", you are all idiots who are just fly by night bandwagoners trying to sound like you got knowledge. But I got news for all you Ms. Cleo's out there, I have been around tha mailbag for a minute and can't recall any of you RJ naysayers coming into the mailbag before Nov 6th warning us about this being the beginning of the end of RJ as we knew him. As big as an RJ fan as I am, I refuse to continue to tarnish his legacy by making excuses of why he lost. Boxing is a cruel sport and one punch can turn the best fighter from King of the Hill to Over the Hill. We can't continue to hold boxing up w/all the what ifs by keeping the legends like Tyson and Jones in the ring too long, it's time to move on and let the new breed come through and show us what they got. Now HBO needs to step up and give my 2nd favorite fighter that big deal he has earned. Mr. Tarver you deserve it, now go and knock out BHop and Toney! Now on with the current boxing news... G, I got Mayorga in a shocking 3rd round KO of Trinidad and Winky holding it down for a successful 12 round unanimous decision over Mosley 9 rounds to 3.
Leon's Response: I've never once said Glen Johnson didn't deserve the worked. I'm sure he worked his ass off for 8-10 weeks for the fight and he definitely took care of business. With that being said, we all have eyes therefore we should all be able to agree that the Roy Jones Jr. we saw last Saturday night, was definitely not the Jones we've grown accustomed to. In the first fight Tarver punished Jones after Jones punished himself and May 15 he finished the job in historical fashion. Everything I've heard tells me Jones will retire.
Greg, I feel bad for Roy. He shouldn't have gone out this way. I know a lot of people are saying that these last three fights shouldn't affect Roy's place in boxing history. They might be right but I'm not to sure about that. Just think what would we be saying about Roy Jones Jr if he had called it quits after the Ruiz fight. We'd be talking about Roy jones as one of the top five fighters of all-time pound for pound. He was undefeated in most people's mind and he went all the way from middleweight to heavyweight. That is one hell of an accomplishment. But now, after these two consecutive KO's a few things have been exposed. Roy never had a plan B. Not that he needed a plan B when he was in his prime but Roy really never had a plan B. Great fighters always guted a few fights out, the truely great ones found ways to prevail when their initial game plan was thrown off. I read what BHOP said about when Roy's speed leaves him he's going to be vulnerable to get knocked out by anybody. What those that say about Roy's toughness?? About Roy's chin?? Was Roy all finesse and no toughness?? Listen I'm not saying Roy will not be remembered as a great champion but just a year ago Roy was heading to the TOP of the boxing history mountain. But now I'm not so sure he is going to make it all the way to the top. cesar, Ft. Lauderdale
Leon's Response: Many great champions career's have ended this way so Jones is not alone. His last three fights will effect his place in boxing history in terms of all time greats, but the man is still a first ballot hall of famer and one look at his resume tells you he's a winner. No one can take away from Jones accomplishment but these last couple of fights definitely take his name out of the same sentence with Sugar Ray Robinson. Following the Ruiz fight, knowledgable boxing guru Johnny Bos said Jones was better than Robinson. I still haven't the Wizard of Bos if he'd care to revise his statement, but I'm sure you see where I'm getting at.
WHats up mate? how are things going? i hope they are paying u well cause u guys are kickin some serious arse-i have a comment that i think is worth mentioning-before the de la hoya and hopkins fight-there was a fight for the mandatory position for one of tarvers belt between montell griffin and rico hoye-i thought burton and augustus was a bad decision-montell griffin completely outclassed and outsmarted and outlanded rico hoye and made him frustrated-he hands down won the fight-and the announcers thought so to-i thought i bring light to this fight because it was overshadowed by the two big fights we had back to back-what are your thoughts on this? Montell Griffin got ripped off big time and its sad to see cause he looked his old self-beating james toney twice and making roy jones jr look bad in the first 6 rounds of the first roy jones fight-and lastly when is Bernard coming on Boxingtalk i have a new issue of GQ mag with him in it-i thought it was a great issue-i want to ask him some questions-is it possible?thanks mate and keep up the great work!! John
Leon's Response; Thanks for the props brother. Traffic has doubled within the past month and things aren't going to slow down, that you can count on. No other site is offereing as much content as we are and that's the way it will stay. As I said in a recent mailbag, I haven't seen the fight yet but I heard the decision was horrendous. The Michigan commission appears to have a lot of work to do, don't they?
MEMBERS CLICK HERE FOR THE REST OF THE HOTTEST MAILBAG ON THE NET!
Send questions and comments to: gleon@Boxingtalk.net