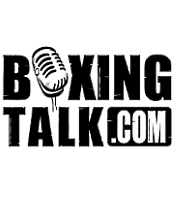 Hey Gregory, in your opinion what effect does RJ's loss have on the p4p ratings? The reason I ask is because after Tarvers KO of Jones everyone dumped RJJ a few spots back and put Tarver up a hell of a lot. Does Johnson have the same fate in the p4p ladder? Will he move into the top 10. Likely not! Since Roy has officially shown to be a fighter on the decline now, should Tarver's victory and subsequent p4p claim be reviewed. His victory does not have the same sweetness to it any more and has turned sour over night! Also, do you think if RJ does not hang 'em up after this he should move to heavy weight? I know it sounds weird, but the heavyweights are not as fast as the light heavy weights and even with RJ's diminished speed and reflexes he would still likely be able to see a punch coming with ease. I know his chin now seems weak, but I do not see him getting hit with too many heavy weight bombs.
Leon's Response: When my p4p top 20 gets update after Trinidad-Mayorga you will see that Roy Jones Jr. has been dropped from my top twenty. Jones was such a fixture on top of the pound for pound list that he deserved the benefit of the doubt after the second Tarver fight. Now it's been proven that the two fights with Tarver took a lot of it out of RJ. Johnson will not move into the p4p top ten because Jones didn't appear to be himself from the opening round and Johnson only came at him that way because of what Tarver did to Jones. If RJ moves to heavyweight? He should shoot himself in the head before he lets anyone talk him into that. I'm hoping he decides to call it a day. If he doesn't he could fight me in his farewell bout,lol. Jones needs to move on
Hi my name is Aaron Ingle, and I have been one of Mike's biggest fans since I was 5 years old. I hate to see this shit happen to him, if you get the chance why don't you ask Mike if he's ever entertained the idea of training a good prospect somewhere, I believe Mike could make a champion out of somebody, but at the same time I believe Mike could be champion again himself, if he would just incorporate a 250 lb. guy hitting him and laying on him for 12 rounds of sparring before he goes up against these bigger guys during training. I'm glad you brought this stuff to his attention and you're one of the few remaining guys in Mike's corner. Mike still has it, he needs the right people around him and I will ride the Mike Tyson bus until the wheels fall off, he will always make money off of me...as long as there is a ppv fight on he'll get my buy and as long as he has more positive people like you helping him see when he is blind maybe we'll see the king back on his throne and his kids living the good life. Thanks for being a good voice,
Aaron Ingle
Leon's Response: Training a prospect would require a daily commitment and I don't think Mike Tyson is ready for that kind of responsibility at this point in time. Maybe one day down the road Mike will be a trainer, but he needs to first get his own life in order before he begins to mold some young talent. With today's heavyweight division and Tyson's punch of course he could be the heavyweight champ again. Golota's challenging for the title for the second fight in a row and we all saw how long he lasted with Tyson.
Gregory, I can't believe your saying Tarver made Jones old! I believe Roy made Roy old by fucking around with the body composition and moving to heavyweight, he should have stayed in Light Heavy at the very most. When Rahman KO'd Lewis he did not make Lewis old. When Douglas KO'd Tyson he did not make him old (some may suggest that, but was he not the fav' against Holyfield?). When Mosely beat Oscar (twice) he did not make him old. It is ignorance to suggest Roy went into the Tarver fight at a good level and lost it all from what Tarver gave him. He is obviously a 35year old man who has been losing his reflexes and speed which was hastened by weight gain/loss, not by seven punches (one resulting in a KO) and not by the few clean blows Tarver landed in the first fight.
Brad, Australia
Leon's Response: Bradley, Believe it! It's how I feel and I'm not the only person who feels this way.  Rahman KO Lewis and Douglas KO Tyson aren't quite the same as what's happened to Jones in the past six months. Jones is old now and the two fights with Tarver made him that way. Jones certainly didn't look like he was slowing down when he captured the WBA heavyweight title against John Ruiz. Jones probably would have beaten Holyfield had they made that fight instead of getting greedy and dropping back down to 175. Losing all the weight and then taking all of that punishment from Tarver took it all out of Roy Jones. Forget seven, in boxing it just takes ONE punch to change your life. Jones is an example of this.
Greg, tell that punk Bernard that i will be his 20th defense. I will come straight from the amateurs and give him a boxing lesson. He is a punk flat  out, no and's, if's, or but's about it . He says he stood next to Antonio Tarver and the guy has 18 inch feet or something ? That Antonio can fight Heavyweight ? He's too big ? Did you hear Oscar De La Hoya making excuses like that when Bernard was calling Oscar out ? Shit, did you see the size differential at the initial press conference. De La Hoya looked like a fucking midget compare to Hopkins. But no, Oscar made no excuses and he took the ultimate risk and tried to climb mount everest in fighting Bernard. Now Hopkins is making excuse after excuse ? Tarver's too big. Tarver's feet are too big. He can fight Heavyweight. He's too tall. Antonio should be asking  Bernard if he has any excuses because Bernard seems to be, as Roy put it, an "EXCUSE-IONER" and not an EXECUTIONER. This just proves that Bernard is a flat out punk bully who thrives on fighting smaller men. I bet if he had to take his pick he will pick the winner or wright vs mosley, Sturm, or somebody smaller or less skilled then himself. What kind of shit is this that Tarvers feet are too big for him ? What a stupid ass excuse. Is Bernard afraid of the myth that the bigger the feet, the bigger the pounding ? Get it ? Because Antonio Tarver will pound and pound on Bernard all night long, just like Bernards prison days and the 300 pound man that punked him and probably "POUNDED" him. Bernard, you said you would go straight to Heavyweight to fight Foreman and be the first to go straight from Middleweight to Heavyweight without stopping at any weight class. Why can't you fight Antonio if you were willing to make the fight with Foreman who outweighs you by 100 lbs ? Tarver is only 15 lbs north of you, not 40 lbs like Foreman. Tarver would be the same weight as you. Whats the problem ? You know what the problem is Bernard ? You're all BARK and NO BITE. You talk and talk but don't back your shit up. I mean you are the one who said December 4th sounded good to you after you took care of Oscar De La Hoya to face Antonio Tarver on HBO PPV. What ? Are you going back on your word ? Hmmm. You seem to do that a lot Bernard. Ring the bell ? You promised Felix "Tito" Trinidad a rematch and that has yet to materialize. You toyed with the notion of taking on a 50 + year old man like Foreman who can barely breath with all the hamburgers he eats daily. What a joke. Fight a man who has skills like Antonio "the magic man" Tarver. Let Antonio Tarver show you some magic when he pulls a rabit out of his glove and sticks it straight up your ex-convict ass. Greg, please post this in your mailbag. I want to go on record as the man who called Bernard out straight from the amateurs to be his 20th defense and who punked him. I am not some crazed fan, i am an amateur boxer who will definitely be in the olympics come 2008, thats IF of course Hopkins decides not to let me be his 20th defense. Greg, i also want to go on record as saying that your boxing website is word for word, article for article, writer for writer, mailbag for mailbag, pound for pound best on this planet. I am spreading the word to 50 new soon to be members, no doubt.
Tommy
Leon's Response: LOL, Bernard Hopkins is already looking for you. He's ice-grilling every dude he bumps into on the street asking, 'are you Tommy from Greg Leon's mailbag? LOL. Tarver and I have been face to face many times and he's a big dude. I'm not an architect so I don't know how long his feet are, but the dude could fight at heavyweight with no problem, Hopkins is right about that one. With all the top guns dropping like flies, we shouldn't be in a rush to knock another one off, and that's what would happen if Tarver and Hopkins fought. It would be a great fight, but the loser would probably be done for. More importantly than that, HBO isn't going to break the bank for Tarver-Hopkins therefore both guys need to keep winning impressively to up the HBO ante on the fight. If you were Hopkins would step up 15 pounds in weight to fight Tarver when the same kind of money, or more money is already in your division? Hopkins was ruling a financially challenged division for years, now that the money is all there, do you expect him to move from middleweight? Forget it. Keep spreading that word brother because we're not going to get smaller before we get bigger.
Hey G, I missed the RJJ fight saturday but i watched it on tape with a friend Sunday night (cuz we both missed it). All i can say is HOLY F**CKIN' SHIT!!!  I already read your most recent mail bag so i'll try to avoid repeating the same stuff other people have already said. I feel you are 100% correct in stating that Tarver exposed how to beat Jones; Johnson WOULD NOT have fought Roy Jones that way had Tarver not exposed his weakness. However, i think it is fair to say that Roy Jones may have been shop worn by the time he fought Antonio Tarver the first time. Maybe it wasn't the only the weight loss, maybe it was the age factor. But I have to say Tarver and also Buddy McGirt should both get props for developing the formula for beating RJJ. But now it can only be a matter of speculation or opinion to say that it was Tarver who was the real factor in Roy's downfall. The only reason i say this is because Glen Johnson kicked Roy's ass more than Tarver did the first fight, and he KO'd him just as bad if not worse (if you consider he couldn't get up). Anyways, I think if RJJ does decide to come back, he should fight Hopkins and call it a career. Not because I think he'll easily beat Hopkins, but because I think he at least has a chance to beat him, considering Hopkins won't be able to bull-rush him like Tarver or Johnson who have a slight size advantage over Jones. I want to know how this loss affects Tarver's game plan now that he was waiting for Tarver/Jones 3?? If Roy doesn't retire (which he probably should) and fights Tarver again, will the money split now work better in Tarver's favor, or would it have been more financially beneficial to have fought Roy on Roy's terms? Sorry for the long e-mail but i'm still shocked. Please scream back if you can and keep up the great work.
Stayc, Upcoast Canada, BOXINGTALK member
.
Leon's Response: On Saturday night we witnessed the end of Roy Jones Jr. There's a saying real champions finish on their back. That has certainly proven true with Jones. How is it fair to say that he was worn down by the first Tarver fight? He was coming off the biggest win of his career and didn't appear to have lost anything in the Ruiz fight. He was a big favorite coming into the Tarver fightS as well as the Johnson fight. If I had to put my finger on something I would have no choice but to say the fights with Tarver took it all out of him. Tarver knocked him stiff in the second fight and pounded him hard on the ropes in the first fight. When Tarver had Jones on the ropes he was throwing bombs, Johnson was trying to pick the lock and find an opening. Tarver's a big puncher and now the kind of guy you want hitting you after you hurt yourself making weight. Jones should have fought Tarver first and then moved up to heavyweight. It's not Ruiz was going anywhere. I don't think Jones will come back, but stranger things have happened. Fighting Jones is a lose-lose for Hopkins now so I don't think it'll ever happen again. If Jones fights Tarver again, they'd need to have a stretcher ringside, I think Jones is done. Hopefully he never fights again and enjoys what he's worked so hard for with his family.
Hello Greg, I'm so sad about the Jones defeat because I loved his daring, his style and his improvisational genius inside the ring. I admire other people, too,but I don't think any boxer will ever give me quite that kind of thrill again. I just read your report on Jones' outgoing telephone message, though, and now I'm alarmed. It almost sounds as if he feels this is just a trial, or that he's being tested by the Almighty. Does this mean he might go back into the ring again? Please tell him this is not some kind of test, it's simply that his reflexes are gone. It's not some rare special thing only he is going through -- it happens to everyone sooner or later. Remind him that he's said himself he no longer loves boxing the way he did when he was young. Tell him that as for all those people yelping that this proves he wasn't really any good after all (even though he dominated the P4P division ten years, was knocked down just once (I think), never lost except by a technicality and that loss he avenged in one round, climbed up and beat a reigning heavyweight...etc.), forget about those guys. They don't know. I bet when Ali lost to Holmes people somewhere on the planet were saying, "Yeah, I always knew that loudmouth Ali wasn't really the greatest"
Suzanne
Leon's Response: You're not the only female saddened by his latest loss. Boxingtalk's Janet Johnson is heartbroken over Roy's latest defeat. That sure is what it sounded like to me, and I don't know if he hasn't had enough time to reflect, or watch the tape or whatever else the case may be. I'm pretty confident that once he watches the tape he'll decide to call it a day. He has nothing else to prove and has had a GREAT career. He should enjoy his commentating and focus on taking his promotional company to the next level. His reflexes are gone and will never come back. Reflexes are what has seperated Roy Jones Jr. from the rest of the boxing world, now that those days are over he's taken a lot more punishment. Jones needs to call it a career.  Even Ali, when he lost to Holmes, The Greatest was never laid on the canvas quite like Jones was.
Well, I haven't felt like this since my Canes got screwed in the Fiasco Bowl. I gotta give Mr. Johnson A LOT of credit. He came in w/ the eye of a tiger and the win doesn't seem like it could have happened for a nicer guy. I have been a Roy fan since I watched him fight in the 88 Olympics and our family was sent to P'cola the following yr. I will stick by my belief that Roy is the best I've ever seen fight in my 26 yrs but it is over. I've NEVER seen Roy look as bad as he did on Sat night against a guy I still believe he could have taken out at any moment had he only let his hands go. He just doesn't have the same movement and reflexes he used to rely on sooo much w/ his lackluster defense from his unorthodox style. I'm of course still pulling for the man if he chooses to stay w/ the game, but I'm soo pulled between wanting him to retire and still believing in him. I hate for a man that has given soo much to his fans and the boxing game to go out like this but it happens too often. Well I don't even know what else to say but congrats Johnson and OUCH!! "P'cola in da house"
Scott
Leon's Response: As shot as Roy is, Johnson deserves a lot of credit for coming in there with the attitude and the demeanor to take care of business. He pressed the action from ding to dong and was beating Jones in every round. I knew it was going to be a long night when I saw how Johnson jumped on him. I agree with much of what you said, but the man shouldn't stay in the game to take more punishment when it's clear that the assets which made him a thrill to watch, have faded badly.
Like Tarver said Jones has been fighting Mailmen, Liquor store cashiers, Burger King cooks, Street Sweepers, Motel Receptionists, Hair Stylist ETC. Speed and Reflexes does not equal great boxing skills, only a great advantage, in beating someone to the punch. His quickness is not there anymore, PERIOD. Roy always waits for the long jab and then counters with the left hook. If you watch the fight again, Johnson threw the long right jab, Roy did not counter, so Johnson cracked him wit the right hand. Jones is the only person who does not realize, he is not that quick anymore. When Johnson threw the right Jones did not even put his hands up. He tried to move his head like he used to be able to, and dodge the punch. Unfortunately, the cat like reflex was not there. Why the hell were the hands down to begin with. When he was going to the mat, his guard was up, That Shit really had me rolling. Put the hands up a little to late there RJ. If he continues to fight, he better hire Mayweather Sr., to teach him some defense. Roy will have to learn, to use defense all of the time, since he is no longer fast. Glencoffe executed a perfect game plan, because he would not fall into Roy's lure. Do you remember FNF, right before Jones Tarver 2, when Buddy McGirt was analyzing Jones Tarver 1, and showed the world how to beat Roy. Johnson followed that game plan, and knocked Roy cold. No more waiting on the ropes and countering. Big Ups to Lights Out Toney, my P4P King. James Toney, now that's what a great fighter is really about. You could wipe the RJJR legacy on the mat now. Peace Out,
Daniel from L.A.
Leon's Response: I never knew Bernard Hopkins, James Toney, Virgil Hill and Antonio Tarver held such blue collar positions. The biggest difference between Roy Jones Jr. and the rest of the boxing was reflexes. Again, once the reflexes left Jones, the party was over. Out of concern for Roy,  I can only hope he decides to do what's best for him and his family. Johnson is a true fighter who has been the victim of many poor decisions, but man kept fighting became a champion and now he's made a name for himself. Johnson's gameplan was perfect, I agree. I was shocked that he knocked Jones out though. Never thought that would happen back to back, I think it has more do with how highly regarded most of us held Jones. Two fights with Tarver took it out of him. He doesn't need a new trainer, he needs to retire and enjoy the money he's worked his whole life, while continuing with his musical and promotional outfits.
Hey Greg great job a few weeks ago with the Tyson interview. Congrats to GJ for the vic over RJ. Im glad RJ is okay. It didn't look good for a minute. I'll never forget Nigel Benn dancing around the ring victorious while MCclellen was fighting for his life. Knowing RJ is okay I will say this. That was arrogant mothafucka. Pre fight segment by HBO he still wouldn't give props to Tarver for knocking him out calling it a luck shot. I think when GJ got on him so quick it brought bad memories of his last fight. Instead of gritting and saying, "fuck" I better fight my ass off, he felt it was more important to maintain his "persona". Smiling as if, "this aint nothing". Well it was something. The way he stayed on the ropes makes me wonder if the excuse in the first Tarver fight of being tired from dropping so much weight was why he had to stay on the ropes. What was the excuse this time? I hope he retires...I don't want to see him get hurt. Clearly he can't fight without his speed and reflexes, unless he goes up to cruiser or heavyweight where he would be faster depending on who he fights. Manny does it again. Steward is a hall of famer etc. but he does say some stupid shit. I.E. why is boy lost to Brewster....up there is the comments that GJ was immature and unprofessional for his attack of RJ in the first round. Wasn't that the way his boy VK fought against Brewster? Tired himself the fuck out. Funny thing I never heard Manny telling VK to calm the fuck down and relax b4 u tire ur self out and get knocked out in the 5th...so why so critical of GJ? Lastly, Montell Griffin fought a beautiful fight vs Hoye. Another fucking robbery by Michigan. It showed Hoye shouldn't be in the top ten yet of any legitimate organization.....
Leon's Response: Thanks for the props brother. I'm glad he's okay too. The knockout was scary for more than a minute. He didn't open his eyes for a few minutes, he needed to helped up by three people and when he was finally brought to the stool he wasn't opening his eyes. It was almost like he got knocked out twice with one punch because his head bounced off the canvas REALLY hard. He shouldn't fight. Moving up in weight is only another excuse that could led to him suffering long term damage. It's not worth it for Jones. He's already a first ballot hall of famer, his legacy, though tarnished a bit has been established, and HE's RICH. There's nothing left for him to do. All I've heard was that Griffin was robbed. Haven't had the chance to see the fight yet, overall,  I heard it was pretty uneventful.
Whatz Craccin' "G"?? I know itz been a minute since I hit you lazt, but Im still loggin in at leazt 10-15 timez a day. I have been definitely gettin my fill and enjoyin the mailbagz, chatz and bomb-azz interviewz. When can we start buyin stock?? On the real, you guyz have truly seperated this site lite yearz from any other boxing site. Big propz to On-Fire too!! He certainly haz kicced in and handled up very well. On another note I would like to say that I echoe your thoughtz on RJJ. For the lazt 10 yearz plus he haz been my absolute favorite fighter. He still iz. I do however know that after over 50 fightz and huge amountz of success that itz time to give it up (in my opinion). He iz not the same Roy that beat Hopkinz, Toney, Ruiz etc, etc. In my humble opinion, that Roy would have beat Tarver and Johnson handily. Not to take away from their winz, becauze they dezerve all the credit in the world for doing what they did. I saw a few thingz that concerned me after the Ruiz fight: 1) Royz body did not seem to do well with the weight loss. His abz werent what I waz uzed to seeing and he looked weak at 175 lbz(again thatz not to take anything from Tarver). 2) After the firzt Taver, he never seemed to truly be confident about fighting and in the Johnson fight it seemz he waz totally gunshy. He fought defensively and didnt seem to want to let hiz handz go. Even in the 3rd round (the only round he won) he seemed to kinda pull his punchez for fear of getting hit (maybe it waz juzt me seeing that). I juzt dont think he knew how to regroup after the Tarver II fight. After 50 fightz he waz never in any real danger and I think he juzt didnt know how to deal with that KO and it waz late in the game for him to have to try. You add some age to that, wich bringz a loss of speed (the thing that made him great) and you have a fighter that will never be the same. If you do talk with him soon, pleaze tell him I said that this weekend waz scary to me. I went from damn he lozt!! To damn he'z not moving!! True fanz of hiz dont want to see that again or even think of the possibity of it happening again. True fanz of hiz invision him 10 yearz from now working with new up and coming fighterz, doing hiz recordz, enjoying hiz family and thingz of that nature with all of hiz facultiez. Thank you for yearz of some of the mozt entertaining boxing the world haz ever seen and he'z still one of the baddezt to ever lace em' up!! Greg, good to get bacc at you!! Way to keep thingz craccin' here!! Im scared to think about whatz comin soon on Boxingtalk....
Matt KingLeon's Response: What's going on Matt King the z man? Glad you've been enjoying how we're doing it up. Believe me, this is just the beginning, you ain't seen nothing yet. I don't know if that Roy would have beaten Tarver easily because their amateur fight was allegedly not a blowout either. I definitely think Jones, pre-Tarver beats Glen Johnson though. From what I was hearing Jones was in the best shape of his life for the Tarver rematch. My information was coming from very reliable sources that were with Jones on a daily basis. The first Tarver fight, the weight may have affected him but in the second fight he was in the best shape of his life. If he's killing himself to make 175, he should have never entertained the notion of fighting Tarver at light heavyweight. Right after the first fight with Tarver I made a point of telling you guys that Jones didn't have to fight him at 175. Tarver certainly wouldn't have turned the fight down at 190. The knockout was scary, some of the images taken by the photographers are scary, and Jones stepping foot in a boxing ring again would be scary.
Greg, a lot of people writing in the mailbox say, as is damn well logical to think, that Roy's recent defeat diminishes Tarver's stature. You seem to think that it was Tarver who made RJ old, trying to salvage Tarver's glory for him. My friend, I am sorry! Besides the fact that Roy looked like an old man coming into the ring with Tarver even on their first fight, the question of why Roy got old can not be fully answered and done away with. Tarver is going to have to prove himself all over again. As far as I can see, his only chancee for unquestionable greatness is to fight James Toney. I think that the fans should now begin calling for this fight.
Rich, Brooklyn
Leon's Response: A lot of you guys have been Tarver haters from day one, I do hope you realize that. I speak with people in the game all day everyday and I'm telling you the majority of insiders, movers and shakers feel the same way I do about Jones. The Tarver fights took it out of him. If not the Tarver fights then what? When did he get old overnight, when Tarver landed the perfect punch, in the first Tarver fight or before Tarver ever laid a hand on him? Tarver knocked Roy off the p4p throne, Johnson knocked him out of boxing. You don't really think Johnson beats Tarver do you?
G,it's officially over. Tarver did exactly what he said he would do, ruin Roy Jones Jr. The blueprint was written Nov 6, and executed May 15 and Sept 25 w/crushing perfection. I remember you asked the question, How was Roy going to get up for Glen Johnson? The answer was with help. He took a beating from Glen Johnson. Roy Jones! Got KO'd by Glen Johnson! I am still in disbelief. I told my wife from the 2nd round on in that Roy didn't look right; he looked hesitant and not as smooth as I am accustomed to seeing him. I mean come on G, Roy averaging 8-12 punches per round. No knock on Mr Johnson but man this was supposed to be Roy Jones Jr, P4P Kingpin. I know Tarver must be sick, I bet he threw up all the way home. Cause from what I saw, that 3rd fight would have been a massacre. One more point as I close, I think Roy kinda sensed his time was winding down. Remember directly after the Ruiz fight, he said that he only wanted to fight Tyson and if that didn't happen he was done. That 1st fight with Tarver was it for him. Now don't think I am making excuses for my boy or anything but I just think Tarver took everything Roy possibly had left out in those two fights. And if he chooses to continue fighting (WHICH WOULD BE A HUGE MISTAKE) guys would look at him the way they look at Tyson now. I'm in mourning G but keep on representing for the truest fans in the world,BoxingTalk.com
AJ BoxingTalk Member Since April 2004
Leon's Response: Ahh, finally someone who sees the light. I knew it would be an old school Boxingtalk.commer such as yourself AJ, to understand what many have already seen. Jones is still one of the best fighters of this generation but now he's done. This is not the first time something like this has happened and it certainly won't be the last. The way he lost virtually every second of every round before getting knocked out was shocking as well. I think it was a combination of Jones losing the muscle and the poundings Tarver gave him in both fights.
whutup to the whole damn boxingtalk.com team. I just wanna start out by saying I was just amazed with how Roy just kept backing straight up into the ropes instead of circling like he used to. It should now be very clear even to devout Tyson, DLH, & RJJ fans that their boys all just got ktfo'd. Damn, I wonder if Trinidad's next. I bet on Roy and I was so disgusted with the way he was fighting I stopped watching after I saw the look on his face as he walked back to his corner at the end of the 7th round because I knew what the end result would be, but damn when I heard everyone screaming "He's out! He's out cold" I dipped back in for a few minutes. I looked at the screen and what I saw was the picture in the dictionary next to the term KTFO! I don't know what those close to Roy will tell him in the days after his loss to Johnson but since I've never met him I guess I can say what the f**k I want. I thought that Roy, of all fighters, would get out of the game when he saw that he was no longer at his best. It looked like Roy saw the punch that knocked him out and even tried to react to it but not quick enough. I remember watching feature pieces on him before his fights where he talked about how he had to have a life after boxing and how he didn't want to end up like some of these boxers who now have brain damage. He's lost what was in the past his first line of defense, his legs and his ability to circle around the ring. To Roy: Get out now. You had your run, you made your $$. You got kids man, they need you more than the public, the haters, the fans, the promoters or anyone in your camp. You can still do the commentator thang with HBO and the other things you have going with the record label and whatnot. I'm out ----
Brian from AlaskaLeon's Response: There's an strange feeling in the New York City air the way these big names have been getting executed. Trinidad may be next in line for upset city, but I doubt it. I like Trinidad to stop Mayorga, and early. One thing's for sure though, it will be a war as long as it lasts. Jones was knocked out twice with one punch. The right hand had him out to begin with but the canvas sealed the deal for sure. But hey, you've got to punch in the face to bang the back of your head on the ringmat. Jones has always been a safety oriented boxer, and as a person who has provided the McCllelan family with a lot of help, a person who knows how this game can leave you, I think it's safe to say we've seen the last of Roy Jones Jr.
MEMBERS CLICK HERE FOR THE REST OF THE MAILBAG
Send questions and comments to: gleon@Boxingtalk.net