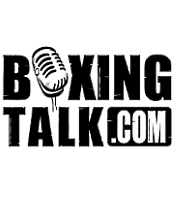 Press release:
British and Commonwealth super middleweight champion Carl Froch is considering making the European title an imminent target given the lack of suitable domestic contenders.
"I had hoped to win the British title outright by making three successful defences," the 27-year-old began. "But that is proving difficult so I may have to already move on to bigger things.
"Nobody in Britain wants to fight me. It was hard enough getting hold of the belt in the first place.
"Former champion Tony Dodson pulled out three times before he was stripped, then the fight for the vacant title was offered to Brian Magee, but he turned it down.
"At least Damon Hague had the guts to step up to the plate. He has called for the rematch, but what would be the point in that?
"I have even chased fights with Robin Reid and Joe Calzaghe. Though they would not have necessarily been for the British, at least I could have continued proving I am the best this country has.
"But Reid just cocked a deaf'un and hid behind his fringe title whilst Calzaghe's daddy priced him out of the market.
"It may just be time to look elsewhere."
The Cobra continued: "I need to continue developing as a fighter and that means boxing regularly." 
"If that means looking overseas and targeting the European title immediately, then so be it. I know my promoter Mick Hennessy could land me the shot; he has always delivered."
"I have always said I would tread the traditional title path and nothing has changed. I have the British and Commonwealth so that is the natural progression."
"I am already in a different league to current European champion Rudy Markussen."
"I will knock him out before going on to unify genuine world honours."