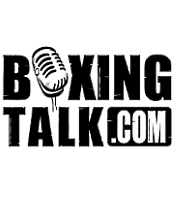 ...still some questions to answer
After 19 straight victories, the latest via a brutal knockout victory over world-ranked Brian Magee on Friday, super middleweight contender Carl Froch remains an enigma – a man whose performances to date continue to leave us with more questions than answers. A packed York Hall saw Froch land a crunching uppercut in the first round that floored Magee heavily, and that same lethal punch concluded proceedings in a devastating fashion in the eleventh round, but the period between those two sparks of brilliance merely served to illustrate the flaws in Froch's armor that continue to concern his supporters and provide ammunition to those who doubt he will ever fulfill his world title ambitions.
Froch is a supremely confident individual (some would say arrogant), and from the moment he swaggered to the ring bare-chested to the sounds of Kanye West it was clear that he genuinely believed a conclusive victory was an inevitability. The events of the first round did little to dispel this notion, with Magee looking outgunned and outclassed, culminating in that savage uppercut. However, the gutsy Irishman refused to follow the script, and as the fight progressed he continually exposed Froch's lack of defence, catching him cleanly on a number of occasions as the Nottingham puncher continued to load up on big single shots in search of a spectacular finish.
The clash of Magee's southpaw style and Froch's awkward, unorthodox movements meant the bout was frequently messy, with both fighters guilty of infringements. While it certainly wasn't a classic from the purists' point of view, it was nonetheless an enthralling encounter, with Magee's indomitable spirit and conventional boxing ability proving the equal of Froch's superior power and strength through much of the bout, until the 'Cobra' finally produced that chilling conclusion.
However, that brutal KO shouldn't be allowed to cover up the flaws in Froch's performance. Most notably his continuing reliance on keeping his hands low and relying on his reflexes to get him out of trouble – a strategy that failed far too frequently throughout the bout to justify his continuing reliance on it. His supporters can take some consolation from the fact that Froch's chin appears sturdy, as Magee certainly tested it on a number of occasions when tagging him cleanly. Nonetheless, one can't help but feel that if Froch and his team insist on maintaining this style he will be flirting with disaster when he campaigns at world level.
The other clear area of concern was the manner in which Froch seemed unable to adopt a 'plan B' once it became clear he wasn't going to conjure up a single shot to dismiss Magee early doors. While he enjoyed frequent success with some beautifully timed uppercuts, he continued to fight in a one-paced manner, firing off powerful shots that far too frequently missed their target, and only really opened up with combinations in a response to being caught by Magee. The frustration is that on the rare occasions Froch adopted a more conventional approach and worked behind the jab he looked far more effective.
On a positive note, he was the first man to stop Magee, who it should be remembered is a quality fighter, and he now appears to have no question marks regarding his chin or stamina. But the reality is that this reporter saw in Froch far too many shades of Naseem Hamed at the tail-end of the Prince's career. The devastating power is always going to be a great 'get out of jail' card for him, and the antics such as talking to people at ringside while in a clinch can provide entertainment, but these can't paper over the flaws inherent in his current style, most notably the indisputable fact that his reflexes are not good enough to justify his 'hands-down' style of defence – Roy Jones Jr he's most certainly not. And one serious concern is obviously whether Froch is actually capable of fundamentally changing his approach at this stage of his career.
A challenge to European champion and former Joe Calzaghe victim Mger Mkrtchian now looks like a natural step at this juncture, and it's a winnable fight for Froch, but he still appears some way short of challenging for world title honours, and to be frank, unless he is prepared to address some of his inherent flaws, it looks likely that will always be the case, regardless of his rhetoric.
A final few words should also be said in honour of Brian Magee, whose incredible heart ensured such a pulsating contest. The Ulsterman's courageous performance meant most were willing for him to have the dignity of making it to the final bell and the concern throughout the York Hall as he slumped so dramatically to the canvas in the eleventh round was palpable. Thankfully he recovered fully and received a heartfelt standing ovation for his efforts. Hopefully he will now hang up his gloves, safe in the knowledge he has enjoyed a good career and earned the respect of all true boxing fans.