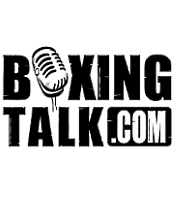 PRESS RELEASE
: There was definite tension in the air when British and Commonwealth super middleweight champion Carl Froch and his mandatory challenger Matthew Barney came head to head for the first time on Thursday ahead of their highly anticipated grudge match on the Hennessy Sports 'Trailblazers' promotion at the Nottingham Arena this Saturday.  
The friction was evident before the official press conference to promote the bill – co-headlined by European light welterweight champion Junior Witter - even began, with both staring across the room each other.  
Once they had taken their places at the top table, it didn't take long for the verbal volleys to start flowing from Froch.  
"I don't what tactics he has got or what he thinks he is bringing to the table, but it isn't going to make any difference," said the Cobra.  
"He is going to find out that I am super fit, super fast, super powerful and super human at weight, even if he does bring his running shoes."  
Barney – who did not take his eyes of the champion throughout – was a man of few words.  
"I haven't got nothing to say about him," he said. "I am going to do my talking on Saturday night."  
The two didn't need much prompting to take part in the traditional stare down that lasted all of two minutes, with neither wanting to be the first to break away,  
In one on one interviews afterwards Froch said: "Barney might fancy his chances having dropped a very contentious decision to European light heavyweight champion Thomas Ulrich in Germany last time out, but he is up against a very different proposition here.  
"He won't know what day of the week it is when I hit him."  
Barney meanwhile re-iterated an appraisal he made earlier in the week: "A lot of people think Froch is a great fighter, but I think he is just a good fighter. I know I am better."