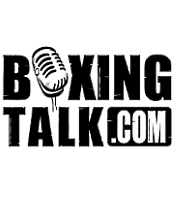 Press Release:
British and Commonwealth super middleweight champion Carl Froch has sensationally offered to step in on just a days notice to fight Brian Magee at the Kings Hall in Belfast tomorrow night. Northern Ireland's Magee was due to have challenged WBO super middleweight champion Joe Calzaghe on the event, but the Welshman has apparently been withdrawn as the WBO were unable to sanction the contest. Magee, however, need not miss out on an appearance in his front of his fans."If the Board of Control clear it, I am happy to get on a plane right now and fly to Ireland to defend my British and Commonwealth super middleweight titles against Magee tomorrow night," said Nottingham's Carl Froch.
"I am not worried at the prospect of going into his backyard on short notice. I would knock him clean out with only twenty minutes preparation on the pads. I was in training for a fight in Los Angeles last month that unfortunately got cancelled, but I haven't been out of the gym since, so I am bang on my weight.I am now going to be making my American debut in April, but I am more than happy to fight Magee in the interim.I am that kind of fighter; I will take on anyone, anywhere.
"All the promoter of the event needs to do is pick up the phone and talk to my promoter Mick Hennessy in order to sort out the money. As late replacements go, it doesn't get any better than this. It's better than the original fight, as I would knock out Calzaghe as well. A fight between Magee and me would, in my opinion, save the show."
The pair already have history.
"I have wanted to box Brian Magee for a long time now," added Froch. "He has swerved me twice because he knows I will knock him out. He even relinquished his position as my mandatory contender to avoid me.
"Maybe he will step up to the plate this time for the sake of giving his fans a good fight."
Froch added: "Calzaghe has avoided me as well. His daddy priced him out of the market asking for £1 million to fight me.
"As far as I am concerned the pair of them, and I will throw Robin Reid into the mix as well, are a joke.
"What is wrong with these fighters? They always look for the easy option, but sooner or later they will have to face me."
Froch added: "I am by far the best super middleweight in the world and I will prove it over the next twelve months.
"Now that Hennessy Sports have formed a strategic partnership with Oscar de la Hoya's Golden Boy Promotions I have the opportunity to put the spark back into world boxing.
"Thankfully, despite the fact that certain areas of the press don't understand how good I am, a top fighter like de la Hoya likes what he sees.
 "It takes one to know one."