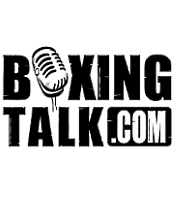 PRESS RELEASE
: Carl Froch thought that the hobbits had landed in Cardiff on Saturday night when he tuned in to watch Joe Calzaghe and Amir Khan. "Their opponents looked so small to me, I begun to wonder if their matchmaker had been on the blower to someone in Middle Earth," said the British and Commonwealth super middleweight champion Froch. "I had to check to make sure there was no hair sprouting from Evans Ashira's boots."  
He continued: "I couldn't believe the difference in size when Carey squared up to Khan.  
"Then when Ashira walked out I almost choked on my cocoa. I had to do a double take to make sure it wasn't Baby Jake Matlala.  
"Wasn't Ashira down to fight Takaloo a few years ago at light middleweight? He definitely looked two weight divisions below Calzaghe."  
'The Cobra' may have been dismayed by the obvious disparity in size between WBO champion and challenger, but he was far from surprised.  
"I have come to expect Joe to pick on easy targets," Froch added. "I believe he is nothing but a bully.  
"Last week he was having a go at Ricky Hatton, who in my opinion is this country's only genuine world champion. He knows Hatton can't do anything about it in the ring.  
"Clinton Woods also copped it. What's the point in that? I believe Calzaghe knows that isn't that hard a job.  
"Why doesn't Joe get bold and call me out? Like I said before, perhaps he knows what I do: that I will smoke his boots, I will end his career.  
"Bully's don't call out the real big boys. They like to have things stacked in their favour, they want it all on their own terms. That's why when the going gets tough they run home to their daddies."  
The 28-year-old from Nottingham believes that Calzaghe did the equivalent of this on Saturday night when things didn't go according to plan.  
"To begin with he threw everything he could at Ashira looking for the early knockout, but I reckon he soon realised that he probably wouldn't get him out of there," Froch said. "It honestly looked to me as if the fight went out of him early doors.  
"Then he started boxing with only one hand, to my mind he turned the fight into a glorified sparring session. I don't think that's acceptable, even if he did suffer an injury.  
"If you ask me he should have bitten down on his gumshield and just gone on with putting on a proper fight. The adrenaline would have got him through.  If the hand was broken, it was broken; he couldn't have made it any worse.  
"Instead, I believe Joe cried off. I feel he refused the challenge and took the easy route, even though he was headlining a live show on TV and was there to entertain potentially millions of fans.  
"I think we are all in trouble if boxers like this are spearheading the return of terrestrial broadcasters to the sport."  
Froch is in a position to criticise, given that he knows a thing or two about hand injuries.  
"When I fought Henry Porras in Hollywood in April I suffered similar damage to my hand," Froch explained. "I split a capsule on my knuckle in the fourth round.  
"It hurt like hell, but I carried on using it. I was there to fight, to do a job. Nothing was going to stop me.  
"After a while, the pain went to the back of my mind. It went numb; that's how I know the effect of adrenaline.  
"I went on to stop Porras in eight rounds – and he was an established super middleweight operator.  
"He had a deserved #11 ranking with the WBC, one of the most prestigious governing bodies, whereas I don't feel Ashira had earned his #10 position with the WBO.   
"Whilst from what I can tell Ashira hadn't fought one single name at super middleweight, Porras gave championship contenders Otis Grant and Danilo Haussler all they could handle over the distance and was unlucky to be stopped by now WBA champion Mikkel Kessler.  
"I believe Porras was a far tougher opponent than Ashira, even though I didn't need for there to be a 'world' title on the line when I fought him – we called it a 10-round International fight.  
"Yet I dealt with him in sensational style, with only one good hand.  
"If you want proof of that you can see the fight in full on British Eurosport at 7pm on Tuesday 27th September. It will be the first time it has ever been shown in Britain."  
Following his US debut Froch was advised to have surgery immediately. He was more concerned, however, with getting a mandatory defence of his British title out of the way.  
"I could have postponed the Matthew Barney fight in July," he added. "But it had been on the cards for a while and Barney had been shouting his mouth off, so I couldn't wait to shut him up.  
"There was also a TV date in place and a sell-out expected at the Nottingham Arena. I didn't want to let anyone down, so I booked the surgery for a week after the fight, had two injections and got on with giving him a sound beating.  
"Unlike on Saturday night the injury wasn't mentioned once. And you certainly didn't see me walking around after the fight waving my hand about."  
Froch finished: "Joe's injury may have ruled him out of the Lacy contest in November, but in my opinion there is only one super middleweight star in this country who is up for that job anyway.  
"I will be targeting Lacy once I am fully fit again. I want to fly the flag for Britain by taking on and beating the world's best. Just sit back, enjoy the ride and watch me unify the division."\