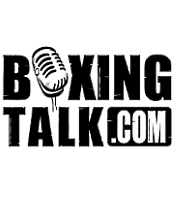 Britain's most talented sportsperson Carl Froch has treated Matthew Barney's recent offer to fight him with scepticism "It all sounds like a bit of hot air to me," began the British, Commonwealth and European champion. "I have got a feeling it is all talk and that Barney is trying to jump on the Carl Froch bandwagon to get a bit of publicity. He is trying to build his name up off of the back of me because he knows that TV aren't interested in him.
"If it really came down to it he would probably do a Tony Dodson and pull out at the last minute. Surely Barney cannot realistically think he can beat me? He doesn't have the strength, heart or the ability. He hasn't even been active; he has had one fight in 12 months and that was a six rounder when he stunk the place out against Simeon Cover and most people thought he lost. If he genuinely does think he has chance then he is within his right, but he would find out different. I would knock him out easily."
As such, 27-year-old Froch would prefer to cut his teeth against more dangerous opposition.
"Barney is not at the top of my list of prospective opponents," he admitted. "He fights like a coward with all that running and holding.
"Granted he's got five gears, but four of them are for reversing. Look at our results against Charles Adamu. I stood and fought him like the true warrior I am in just my 12th fight. Barney got well and truly done over and tried to get so far away he might as well have been in a different arena. Somehow he had the nerve to disrespect Damon Hague. That is ridiculous; at least Hague has a go and he would beat Barney.
Froch added: "That said I am keen to retain my Lonsdale belt and Barney would be a good fight for my fans in Nottingham as they would get to see me score another spectacular finish.
"I had just hoped to make three British title defences against higher calibre opposition, the likes of Robin Reid and Brian Magee.As I have said before the European route would seem the preferable option now as none of these guys will step up to the plate, but I will sit down with my promoter Mick Hennessy and discuss the options."