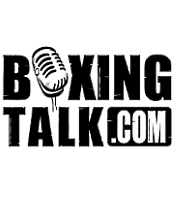 Thompson, Alexander pull out big wins in Britain; Gonzalez speeds to decision in Illinois
From the BBC: 

At Wembley Arena in London, Carl Thompson, Boxingtalk's #6 cruiserweight, knocked out David Haye, who was considered a huge prospect. The 40-year-old Thompson was old enough to be the father of the previously undefeated Haye, 23.  Haye was floored in the fifth round and his corner threw in the towel shortly afterwards.  With the win, Thompson retains his IBO cruiserweight title.
--------------------------------------
From the BBC:
In a battle of comebacking contenders, Wayne Alexander got his career back on track with a second-round stoppage of Takaloo at London's famous York Hall.  Alexander won the European junior middle title in 2002 but was stunned by a Delroy Mellis, a fighter with a losing record late last year.  The loss was the second straight for Takaloo, an Iranian who recently obtained British citizenship.
--------------------------------------
From Telefutura:
Omar Weis' first bout in more than a year and a half did not turn out well for him, as the veteran dropped a majority decision to Arturo Morua in Cicero, Ilinois.  Two scorecards favored Morua by scores of 96-94.  In the broadcast opener, Al Gonzalez floored the inexperienced Derrick Moon in the second round and breezed to an eight round shutout.