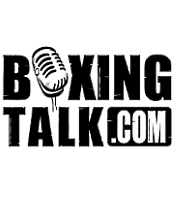 Press Release: Super middleweight Carl Froch has vowed to be at the top of his game on Friday, February 17, 2006 at the York Hall in Bethnal Green when he will face Dale Westerman. The 28-year-old from Nottingham has been watching videos of his tough Australian opponent, so fully appreciates the threat Westerman poses to Froch's major title aspirations. "Westerman looks a proper rough handful," appraised Froch. "He is stocky, can punch a bit and will come to have a go. He is going to be strong because he is coming down from light heavyweight and he is going to be in the shape of life because he has had plenty of notice.
"He really mills in there and throws a lot of shots on the inside. He is going to want to drag me into a real war, so it's going to be exciting to watch. But I am going to use all of my boxing skills to overcome him. I will be ready for anything he brings."
The 36-year-old Wsterman is emerging as a spoiler. In his penultimate fight he travelled to Japan to beat local favourite Yoshinori Nishizawa, who had previously floored current WBC champion Markus Beyer close. Two before that he had won in China to kick start the title run that he hopes will culminate in a world title shot.
Froch has ideas of his own on that score, but knows that first things must come first: "This is going to be a big year for me," he added. "Within the next 12 months I want the winner of Calzaghe-Lacy, but I have to get past Westerman before I can think about other fights seriously, including my British title defence against Brian Magee.
"This is not some warm-up that I can afford to coast. This is a genuine championship defence that I've taken because I want to prove myself against the best challengers out there. If anything I think Westerman is a tougher opponent than Magee. My main focus has to be on him."