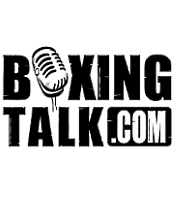 Boxingtalk recently spoke to Guyanese born two time world title challenger Raul Frank 26-4-1 (13 KOs) to get his thoughts on his upcoming bout against battle tested "Fearless" Fernando Hernández on April 29, 2005 at the Wolstein Center in Cleveland, Ohio. Frank, the latest fighter recently signed to Roy Jones' promotional stable, Square Ring, Inc. will square off against the battle tested Hernandez in a scheduled twelve-round bout for the vacant USBA junior middleweight title. Hoping to gain entry in the talent-rich 154 pound division, Frank shared his thoughts with Boxingtalk. 
RC: What's going on Raul? How's training coming along for your upcoming fight?
RF: Pretty good man.  I am working with Bob Jackson as you know, and things are coming along pretty good. We already started boxing, and I am really confident that I am going to pull this off and get back into the top five in the world.
RC: What do you know about your opponent, Fernando Hernandez?
RF: I saw a couple tapes of him, I know that he is a lefty, he is not a technical fighter, he swings a lot and he moves a lot also. But it shouldn't be a problem because we have been in the gym working and preparing for his style.
RC: How excited are you at getting another run at championship?
RF: I am so excited, I can't thank Roy Jones enough, he came forward, He stepped up when no other promoter would do that, so hats off to him man. He is not only a great champion but he is also a great person outside of the ride.
RC: How did you and Roy manage to hook up with one another?
RF: A little while ago while training for the (Vernon) Forrest fight, I met Roy, and Roy told me that with the right training I could beat Forrest. He said that I was strong and have all of the ability. Now after the door being closed in my face from the rest of my promoters, my management contacted Roy and he was really excited about trying to help me. Roy remembered, he remembered me and he remembered the first fight with the clash of heads and he felt I had the ability to beat Forrest. It just so happens things didn't work out that night in my favor, but thanks to Roy I have another opportunity to show the world who Raul Frank is.
RC: Since your last loss (by decision to Vernon Forrest), what have you changed to make yourself a better fighter?
RF: Mostly since I have been back in the gym, I have been working on my balance and my coordination with punches. And come the 29th of April you will see a different fighter, a fighter that is hungry, one that wants to win the world title.
RC: What can we expect from Raul Frank on the 29th?
RF: Fire and Fury, because I am preparing myself to go twelve hard rounds and if Fernandez can't take the fire he better quit or not show up for the fight.
RC: What are your thoughts on the Jr. Middleweight division?
RF: The best fighter in the junior middleweight division right now, besides Winky Wright is (Kassim) Ouma. I think if Ouma and I fought it would be a fight that the boxing fans would really be excited about. I give my all and Ouma gives his all, and it will be a really exciting fight. I would also like to fight the WBA champion Travis Simms; I would love to fight him tomorrow. Actually if someone called me and said "Look we need somebody to fight Travis Simms today" I would get my trunks and go straight to the fight and take his title from him.
RC: What are your thoughts on Travis Simms as a fighter?
RF: I think he is a great guy, a good fighter. I just think that I am much better, far better than him. It's just that I didn't get the opportunity to show my ability.
RC: Give us your thoughts on Ouma as a fighter?
RF: Ouma is a great fighter, well conditioned, and a good fighter. He has good balance, but I was watching his tapes and I saw some flaws in his techniques and I am willing to step forward, fight him so that I can expose him just like I exposed Vernon Forrest as a fighter.
RC: You are already #11 in the IBF, and this fight is for the USBA title, so you should make your way into the top ten easily, how long before you  see yourself in the ring with a guy like Travis Si….
RF: (Cutting in) I am willing to fight anyone; it is up to the promoter and the ratings chairman, and my management. I would fight anyone at anytime. I am preparing myself physically and mentally to achieve my goal, which is winning a world championship.
RC: Now from what I understand, you are back with your long time trainer Bob Jackson in preparation for this…..
RF: I have been with Bob Jackson since 1997, I haven't left Bob. I have worked with other trainers along with Bob, but he is the main person in my corner and the person that guides me, not only in boxing but also in the true facts of life.
RC: Bob Jackson (who along with Al Gavin was the recipient of the Good Guy Award issued by the BWAA in 1999) has been known to have very close relationships with all of his fighters, and most if not all tend to look up to him as a father figure. What has it been like working with someone like him who looks out for the fighters' best interest both in and out of the ring?
RF: It is a great pleasure for me to work with Bob. Besides being a father figure, he is very knowledgeable about this boxing game. He knows what it takes to get to that different level of becoming a world champion. I am just happy to be with him, we have a connection like no other and we work well together. Bob has known me for quite a while now and we have a close father and son type relationship.   
RC: Is there anything else you would like to add in closing until we speak to you at a later time before your fight?
RF: Look out for Raul Frank in 2005, I am coming to get a championship and I don't care who has it, I am coming to get it.
Send questions and comments to: rayocampbelljr@hotmail.com