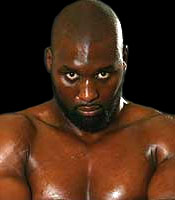 Williams Says He's Taking Maskaev Fight, "I've signed a contract with Frank Warren and he is my promoter!"
Boxingtalk.com participated in an exclusive conference call with promoter Frank Warren and Danny Williams concerning the current legal dispute between Warren's Sports Network and Chris Webb's Straight Out Promotions. Warren and Williams wanted to respond to an article written by Scott Shaffer and published by Boxingtalk.com yesterday. Boxingtalk.com members will get to see the explosive transcript of the entire conference call tomorrow but until then, here is a brief synopsis that presents Warren and Williams' reaction to the article.
Frank Warren
- "On Boxingtalk.com yesterday there was an article dealing with two issues that I'd like to speak about. The first was that I'm being sued by Chris Webb and the second was concerning Danny Williams. I'd like to deal with the Danny Williams issue first."
"As far as Danny is concerned there's a comment in the article that states 'Team Williams' as saying that Danny is basically not going to be fighting Oleg Maskaev. I don't know who the source 'Team Williams' is but they're aren't entitled to speak on behalf on Danny Williams. Other than Danny, his trainer Jim MacDonald and myself, there is no one else on Team Williams. We had a press conference last week announcing the fight and Danny was there. As far as I understand, Danny is fighting Maskaev, and I thought it would be appropriate if he gets on the line and verifies that. As a result of today's article, I've had Sky TV coming to me and asking if this fight is on or isn't it, and if it's not, they're going to move on to other things. There's too much at stake here and it needs to be cleared up. Since Danny is here on the conference call, he'll tell you himself about these claims that today's previous article made."
BT
- Danny, are you going to be fighting Oleg Maskaev as arranged by Frank Warren and Sports Network?
Danny Williams
- "One hundred percent yes and I was shocked when I heard that someone from my team said that I was not going to be fighting. I was shocked because I'm really excited to be getting into the ring again and Oleg Maskaev is a good name to get in there with."
BT
- Who is your promoter for your next three fights?
Danny Williams
- "I've signed a contract with Frank Warren and he is my promoter."
BT
- Do you know why Straight Out Promotions would be claiming that they have options to promote your next three fights?
Danny Williams
- "Frank Warren is my promoter and I don't know anything about what anyone is saying otherwise."
Log back onto Boxingtalk.com tomorrow as we'll be presenting the conference call in its entirety. Only members will be able to read about all the details including kickbacks to the Tyson camp, unpaid purses and much, much more, so there is no better time to join up and become a member of the best boxing site on the web, Boxingtalk.com.