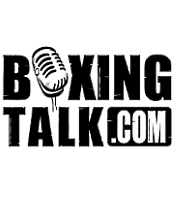 "Bronx Bomber" Now an Advocate for Retired Boxers
Alex "The Bronx Bomber" Ramos spoke to an audience of youngsters on Tuesday, November 9th, at 6:30 p.m., at the organization's 1404 5th Avenue location. 
Ramos, a four-time New York Golden Gloves champion, 1984 USBA middleweight champion, and member of the USA boxing team from 1978 to 1980, spoke to the 35 teens about his rise to the top of the boxing world, an addiction that caused him to lose it all and ultimate recovery and newfound success as an advocate for retired boxers, and founder of the Retired Boxers Foundation.
Many of the teens living at the academy have struggled with similar demons, says Rick Newmyer, program manager of the facility.
"Whether it's drug addiction, homelessness, parental abuse or abandonment that caused our kids' current situation, they will undoubtedly draw many similarities between their own struggles and those of Alex Ramos," he says. "The overriding theme of Mr. Ramos testimony, though, was his resurrection as an upstanding member of the boxing community and a champion for pugilists who have struggled in retirement.
Ramos shared his illustrious amateur boxing career and his early fame in the South Bronx, his rise to a professional career as a Middleweight Champion and a media darling in the early 1980's.  He talked about how, as a young person, he may have trusted the wrong people at times.  He talked about the pain of learning the difference between people who are for real and those who pretend to be your friend for their own personal gain.   He talked about the consequences of some of the choices he made, and reassured the kids that while everyone makes mistakes, you can turn the pain and the shame into something positive.  He told the kids, "The past is like your ass:  It's behind you!"  He shared with the kids and the adults in the audience, the point in his life when he said, "Enough is enough.  I don't want to suffer in the darkness of alcoholism, drugs, homelessness and die a penniless, washed up fighter."  He wanted to regain his dignity and he shared with the audience, the steps he took and the glory he feels in "living right!"   Ramos will celebrate 5 years of sobriety on December 29th, 2004. 
Ramos concluded his speech by reciting from memory, a poem that was written by a friend, based on what Alex Ramos described as the heart of a fighter.  Jacquie Richardson, Executive Director of the Retired Boxers Foundation said, "His recital of that poem is so emotional and heartfelt, that everyone connects with Alex.  At that moment, everyone sees Alex Ramos's heart and soul and his devotion to his brothers in boxing."   
Alex Ramos speaks to troubled youth because he knows the influence of someone who can relate and someone who cares can make a real difference in a kid's life.  "No body's perfect.  They have to hear that from someone who didn't have the perfect life these kids believe everyone else has.  They feel isolated and they feel shame.  I am hear to make sure they know they are not alone and that they can move forward in their lives if they really want to.  I also want them to know that there are people who care and are there for them.  The Toussaint Academy is an incredible place and I am so proud to be associated with the staff, Father Joe and my old friend, Charles Parisi."   Alex always says, "God don't make no mistakes!"  He believes that things happen because they NEED to happen, and that includes people who appear in your life.  Father Joe grew up in the same neighborhood that Alex did, in the South Bronx, and was baptized in the same church where Alex Ramos would become an alter boy--St. Luke's.  Charles Parisi, the President of the Board of Directors for Toussaint Academy, was a boxer and involved in amateur boxing at the same time Alex was.  In fact, Parisi fought in the same weight class that Ramos did and actually contemplated challenging Ramos in the Golden Gloves. 
ABOUT THE RETIRED BOXERS FOUNDATION
Ramos founded the Retired Boxers' Foundation in 1995, "whose mission is to assist retired professional fighters making the transition from their glorious days in the ring, to a dignified retirement," according to the organization's Web site,
www.retiredboxers.org
.
Some of the issues the foundation addresses include alcoholism and substance abuse problems, neurological and physiological disorders, rage disorders, lack of medical insurance, homelessness and treatment for those suffering from Dementia Pugilistica.
ABOUT TOUSSAINT ACADEMY
The Toussaint Academy of the Arts & Sciences is one of Father Joe Carroll's programs created specifically for troubled youth, run by Father Joe Carroll himself, a living legend who has been featured on 60 Minutes, The O'Reilly Factor and acknowledged or honored by every President of the last 24 years.  Father Joe is a national leader on homelessness.   Please visit the website at
www.toussaintacademy.org
Visit the website for Father Joe's Villages
.  
PHOTOS OF ALEX RAMOS AT TOUSSAINT ACADEMY
The Retired Boxers Foundation is blessed to have Paul Gallegos, an acclaimed boxing photographer, as one of their supporters.  Paul took pictures of the Ramos speaking engagement at Toussaint Academy and they can be viewed at
Paul's website
.  Paul is a teacher in the San Diego school system, and works with at risk kids himself.