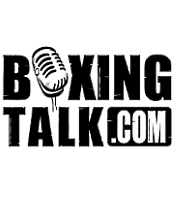 PRESS RELEASE:
In their first fight back from injury many fighters opt for a walkover. Not Carl Froch. He returns immediately to Championship action on December 2nd following successful surgery to repair a ruptured extensor hood on his right hand this summer. The 28-year-old will defend his Commonwealth super middleweight title against Ramsgate based South African Ruben Groenewald at the Nottingham Arena - his hometown venue - on an event to be covered live by Sky Sports.  
"I wanted to get straight back into a competitive fight," explained Hennessy Sports promoted Froch, who is also the British champion and WBC #8. "I have got big plans for next year, so don't want to be wasting time in one sided 8 rounders that teach me nothing.  
"I have kept in shape throughout my injury, (first sustained in April when beating Henry Porras), and have already got in plenty of sparring to test my right hand, so a warm-up would be pointless."  
'The Cobra' will ensure that he is prime condition given the respect he has for his opponent. Whilst many will see him as a clear favourite going into this defence, he believes that he has got his hands full.  
"I've got a fight on my hands here," Froch, 16-0(12), continued. "Groenewald is a proud warrior who has had to do things the hard way. This is his big opportunity and he is going to do everything he can to take it."  
One glance at Groenewald's record proves that he has the potential to succeed at title class. He has been in with high-level opposition, is a former all-African champion and has contested five 12-rounders. He also has a style that will cause anybody problems.  
"He comes at you hard," appraised Froch. "He is fit, strong, very determined and never gives up. Everything you don't like to face really. He has never been stopped before, but he is coming up against the Cobra here. I am a cold-blooded predator."  
It would be understandable if Groenewald went into his shell against such an accomplished, confident operator. He wont, however, simply be intent on survival.  
"I have been waiting around for an opportunity like this for three years so believe me, I am definitely coming to win," the 28-year-old said. "It's going to be two talented boxers going at each other. We are going to put on a show. It's going to be a very good fight."  
Unlike previous challengers desperate for a way to unsettle a seemingly unshakeable champion, the South African has not resorted to slinging insults at Froch. Quite the opposite.  
"I have the utmost respect for Carl for defending against me," Groenewald continued. "Carl is taking on all comers and that to me is sign of a good boxer. I am very thankful to him and his promoter Mick Hennessy for this chance.  
"I am not interested in getting involved in a slagging match like some other fighters have done. This is a good fight for the public and I don't think that approach is good for the sport."  
As such, the challenger only comments on his opponent's credentials in the best of terms.  
"Carl is a very good fighter. I have seen bits of his most recent fights and he has looked good," he added.  
"Porras came to fight against him. If he was a bit younger he may have given him more of a challenge, but credit where it is due, Carl dealt with him well.  
"All due respect to him as well for fighting Matthew Barney, he is an avoided man. He boxed well. I thought he was going to stop him in the later rounds, but Barney held on."  
So does Groenewald genuinely feel he can succeed where so many others have failed?  
"Definitely," he added. "I have proved that at super middleweight – a division I feel much more comfortable in – I can mix it with world class contenders.  
"Last year I went to Germany and boxed former European champion Danilo Haussler, (over eight rounds). I beat him, but didn't get the decision. I have asked for the rematch several times, but his people are not interested.  
"I have also been sparring WBC champion Markus Beyer. I have been asking to fight him as well, but have been told that's not going to happen. That says it all."  
Groenewald – who has now got his big fight - is a likeable and remarkably open character. There is one subject, however, he is not too keen to discuss.  
"I don't want to say too much about how I'm going to approach Froch. Lets just say he knows what he knows and I know what I know and leave it at that," he finished.  
Tickets for Carl Froch vs Ruben Groenewald at the Nottingham Arena on December 2nd can be bought on 0870 121 0123. For the latest bill please visit
www.HennessySports.com
.