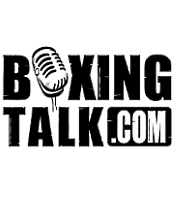 Diaz Prepares For Peter
Press Release:
Two-time world champion "Pretty Boy" Floyd Mayweather Jr. looks  super-sharp in training, sparring four-minute rounds, 10 to 12 heated rounds a day at the Top Rank gym in Las Vegas. "He looks good, conditioning is good  -  he's got the green-light for Miami," said chief trainer Roger Mayweather, speaking from the ring after Floyd Jr. took on three spar partners  -  working four rounds with each.
Mayweather, 32-0, is taking on Henry 'El Nitro' Bruseles,  21-2-1, of Puerto Rico at the AmericanAirlines  Arena, Miami, on Saturday, Jan.  22. Mayweather is in top condition, peppering combinations, digging hard to the body and is in tremendous spirits.
He will train one more week in Las Vegas, then head for Miami on Monday, Jan.  17.
YANQUI  DIAZ  DOING  'TACTICAL  WORK,'  GETTING  SET  FOR  SAM  PETER!
Heavyweight Yanqui Diaz, who is also training at the Top Rank gym in Las Vegas, is doing tactical work to  get ready for an extremely hard puncher in Samuel Peter on Jan.  22. Diaz vs. Peter, which will be televised by HBO, will be in the ring just prior to the Mayweather vs. Bruseles  bout in Miami.  Peter, 21-0, is coming off a brutal KO of Jeremy Williams.  Diaz has a record of 13-1. "We're convinced we can win this fight,"  said Wes Wolfe, manager of Yanqui Diaz.  "We have a game plan  ---  it's going to take some rounds,  but we will get the job done."