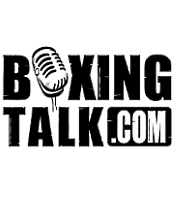 Edited Press Release: This past Friday night, undefeated 140-pounder "Mighty" Mike Arnaoutis (15-0-2 with 7 KOs) registered a first-round annihilation of previously undefeated Mexican banger Jose Moreno (12-1-0 with 10 KOs).  The card was live at the Civic  Center in Kissimee  Florida, and televised on Telemundo. A devastating combination ended the bout quickly.
"Mighty" Mike electrified the sold out crowd of four-thousand rabid Floridians with sharp, quick combination punching to the head and body.  Arnaouits also controlled the distance with a stiff, heavy jab, lighting fast punches, and quick footwork.  The end came with a little under two-minutes in the opening stanza as "Mighty" Mike landed a booming counter left hand shot to Moreno's body that was followed by a vicious right bomb to his temple. Moreno was out before his body collapsed to the canvas.  The fight was immediately waived off by referee Jorge Alonso. 
Cestus Management advisor Mike Michael said Moreno , "was an undefeated fighter who was known for his toughness, solid chin, and durability.  The way Mike completely destroyed Moreno tonight puts the whole 140-pound division on notice that there is a new force on the rise and Mighty Mike will be a world champion."   
Mike Arnoautis added, "I would like to thank the WBO/NABO's Mark Reels, and Luis Perez, for all of their support.  I would also like to send my gratitude and heart felt thanks to Guilty Boxing's JayHassman, Nick Ratteni, Nacho Huizar, Jeff Grmoja, and to Tutu Zavala, of All Star Boxing Inc., for making this event possible."
Arnaoutis continued, "Finally, I would like to personally dedicate this fight to all of my fans as they are the reason why I continue to work hard everyday, and they will be the reason that I will, one day soon, win a world title.  Thanks again and I'll be back!"  
"Mighty" Mike Arnoautis is scheduled to make the fourth defense of his regional title on  January 27, 2006, at the Tropicana Casino in Atlantic City.  The fight will be part of a Guilty Boxing pay-per-view event which will feature a total of five title tilts.  Don't miss it as Arnoautis promises to give the fans another amazing proformance.