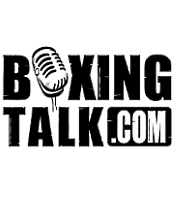 The Trip
"Are we close yet, Damn!"  I groaned with almost rabid anticipation for my very first visit to the big fight capital of the world.  A nearing 30 husband and father, sitting on the edge of my seat with my face pressed against the window like a 9 year old kid on his way to Disneyland.  I could hear my man Nick a couple rows back muttering obscenities, and I began to wonder whether or not we were going to be able to play it cool when we sat ringside on Saturday night.  I'm thinking, NO.  We're not the blank faces you se between the ropes during fights like Barrera v. Morales looking like they're watching a tennis match.  This was our first and probably last time in Row A and we were going to cheer like hardcore $50 fight fans.  "We are now arriving at McCarren International Airport Las Vegas………"  Oh Yeah!
The Hype
Mandalay Bay was extraordinary.  As we approached the entrance, our eyes were fixed on the jumbotron looping the Mosely v Wright lead-in clips, and our ears bombarded by the sounds that are a Las Vegas casino.  Our room was prepaid and had my name on it, and yes I kept the registration receipt.  When we got to the room, I called Jin's cell phone, and she arranged to meet up with us.  We got our all access press credentials, and a bag with the two gloves, and team Mosely apparel.  Then she gave us our tickets and food vouchers.  Food vouchers!  The even paid for us to eat…….well!  A buffet, with a chef at every food station, for every meal.  With a stomach full of Bayside Buffet, and flashy green media passes dangling, we headed down to the media center.  Wow, I felt like there should've been some kind of whipping sound effect as my head jerked here and there with each person I saw.  There are stories to tell about each person I met, and had my picture taken with, but I'll save some of you the misfortune of having the boss catch you on the boxing website at work again, and try to keep this as a list with little commentary.  Larry Merchant (little guy), Jim Lampley (smaller than you'd think), Manny Steward (really nice guy)….alright I'll stop with the parenthesis, and Bert Sugar (hilarious) last one I swear.  Aside from all the name people, the media center itself was hooked up.  They had two pool tables, tons of computers, a heavy bag and speed bag, two big screen TVs with PS2 and Fight Night playing, food and drink, and a few articles scattered about on the fight.  There were other things and people, but that's about all my brain could handle, especially after all the "celebrating" we did before we left town.  At the weigh-in we met Chico Corrales, Joe Goosen, Floyd Mayweather Sr, and Kassim Ouma.  I had another friend of mine who came along, Josh, who was not able to enjoy the press access but did have a funny story from the stands.  He met the infamous Pedro Fernandez or Hernandez or whatever, who bent his ear on how Jin had all of his credentials pulled.  Now that's funny, and I'll tell you why and destroy the "low blow myth," myth all in one sentence.  Dude's rocking these Wrangler Jeans, 70s style with an old Beatles T-shirt, tucked in no less.  This confirms that a low blow will not hurt if you have no balls, which anyone who goes after a fighters wife to this extent obviously does not.  It's now around 6pm, Friday night, and the next 20 or so hours went something like this:  Gamble, Drink, Gamble, Drink, Eat, Drink, met this dude named "Two Bus" who was selling T-shirts…..and well…, Gamble, sleep.  Saturday at around 3pm, we got a call from Al "the monster" Mermini telling us to come across the street to the MGM for the DeLaHoya – Hopkins press conference!  Al was the man, he made sure we were a part of every event that went down anywhere near us.  Unbelievable.   
The Fight
I can say as a fan that there is no other feeling like walking past the crowd in line to get into the fight, down the steps behind Jack Mosely to the VIP entrance to the arena.   As we take our seats, which by the way were RINGSIDE.  Not just the floor area around the ring, RINGSIDE.  Originally I wanted to do a kind of guest fight report, but I was just too caught up in the excitement and cheering to actually try to score the fight, or report the action.  One important thing to note:  what you see on TV is completely different from what a judge sees from his perspective, and still yet completely different from what you see in press row.  I thought the fight was very close, and that Sugar Shane may have won.  I'd be willing to bet that the judge who had the fight a draw was sitting on my side of the ring.  I can see how, just as a fan's scoring is influenced by who he wants to win and what he sees, a press row scorers card may also be influenced by prefight hype and who he thinks will win.  Those body shots that landed just past the shield that the Winkster holds up, were no less clean connects than the one that sent Oscar into rolling agony back in September.  So score it how you want, I was 10 feet away.  No truth to the rumor that the compubox guys watched the first fight on a loop in the days leading up to this one.  But seriously, watch the tape and count for yourself.  I will admit though, that after I got home and watched the HBO telecast I had Winky winning the fight by one point.  Enough of my perceptions, you won't understand anyway until you win a boxingtalk contest and get to see for yourself.  Not to mention, I am not a judge (surprise, surprise), and if you made it this far you know I'm not a writer.  I'm an all out fight-fan, back to my perspective.  We sat directly in front of the younger Hilton girl, who looked to be all of 15, I was right next to some CNN political analyst whose potty mouth rivaled mine and pleaded his case to every ring card girl to "take it all off!", and Mike Piazza and James Kaan were just two rows back from us.  Notice all of these people I mention were BEHIND us.  Jin absolutely meant what she said when she told us we had great seats.
The Aftermath
After the fight we met up with Al and headed to the post-fight press conference, where we ran into one of those rent-a-cops on a power trip.  He tried to pull Al's pass because he did an interview.  It was funny to see his big head deflate when one of Shaws people took it away from him and gave it back to Al and sent him in.  Quick list of people we met and took pictures with:  Chris Byrd (small, what a heart this guy must have), Jeff Lacy, Harold Lederman (imagine asking Harold how he had the fight in person), Lamon Brewster, Kofi Jantuah, and at the end of the post fight press conference Sugar Shane himself.  It was an honor and pleasure to speak with Shane after the fight.  Despite all of the people around him pushing for autographs, he was a real stand up guy and signed our press passes and took a few minutes to talk to us about the time we had.  I mean the man just fought twelve hard rounds, it was 11:30pm, and he and Jin were still willing to take us out to dinner, since we had to leave early Sunday morning.  Exhale.  What a weekend!
Reflection
I'm still remembering different things that happened over the weekend, and I've watched the fight a couple times just to see myself on TV.  As I reflect, I have to apologize to those people who I lableled as blank faces in the first paragraph.  Every time I spot myself on TV I'm sitting there looking all serious.  Man, I'm telling you we were on our feet, lost our voices, just downright embarrassingly loud.  Yet every time I see myself I'm leaning a little bit, or sipping my drink like an Englishman with his tea.  I guess that's not all that bad, and who knows about those Barerra-Morales fans.  Maybe they were rioting when the other camera angle was on?  This dream come true was made possible by Boxingtalk.com, the place to be for any real fight fan, and gracious hosts Shane and Jin Mosely.  Thank you all so very much!!