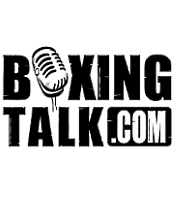 The Blue Cross Arena in Rochester, New York will be hosting some hard hitting action tonight when two Bronx boxers collide in a 10 round attraction. Francisco "El Gato" Figueroa will take on Maximo Cuevas. Figueroa and Cuevas are set to battle for the vacant WBC Intercontinental Mundo Hispano title. A win by either fighter will place them amongst the top 15 fighter within the WBC rankings.  
Figueroa who is affectionately known as "El Gato", by most within boxing circles is primed and ready to take a significant step towards a future world title challenge. Figueroa's rival for the evening, Cuevas brings a record of 7-2 and 1 draw. Now granted Cuevas pro record is not one that makes you do a double take, however it is not an accurate description of the challenge that lies ahead for Figueroa. Cuevas stands a towering 5'10 compared to the 5'6 Figueroa. Also the last time Cuevas was in action he annihilated another fellow Bronxite Allan Conyers on February 10th. Figueroa is well aware of Cuevas strength and significant height advantage. Figueroa was in attendance at Iona College for the Ring Promotions card in which Cuevas stopped the aforementioned Conyers in 3 rounds. On that night the Diego Corrales clone, Cuevas was campaigning at Junior Middleweight. Tonight however he is coming down to welterweight for his clash with Figueroa.            
Figueroa who is a former New York State Golden gloves champion owns a fine pro record of 12-2 with 10 wins coming by knockout. Figueroa is also carrying a 4 fight knock out win streak. He sees his potential 5th victory as a step up in class.  
"The first thing that struck me was that this guy is very tall. A win against Cuevas would really say something and I feel make a statement. It's a very important fight for me. I don't see anyone else taking these types of risks. If you look at my career I've taken these type of step up fights my whole career. I've fought in guys hometowns and been the smaller guy before. I feel when I beat this guy people are going to really have to pay attention to me. Do you see anyone fighting someone who is coming off of a knockout win? Do you see anyone of my contemporaries fighting someone who has about a legit 4 inch height advantage on them?" stated Figueroa.  
"Fighting someone taller than me is an everyday thing. His height won't bother me at all. I'm only 5'6 just about everyone I spar with in the gym is taller than I am," said Figueroa.            
"I saw the fight between him (Cuevas) and Conyers, but I don't think he's a big puncher. No disrespect to Al, he's a friend of mine, but he does not have a great chin. I see myself feeling him out at first. I have a feeling he is going to come in aggressive, since he's the bigger man, but that won't bother me. In the beginning I'm going to check out his speed and gage his power and I'm going to let my defense dictate. Then I'll be the aggressor. I'll let him taste my power and use my Gato moves, let him try my speed and see we'll see how the fight progresses after that," said Figueroa.  
Figueroa and Cuevas have more than just the New York City borough of the Bronx as common entities. Both men have faced two mutual opponents, in journeymen stepping stones Ben Wagaba and Jose Felix. Figueroa stopped Felix in the first round of their 2003 bout and Wagaba was also a first round victim as well. Cuevas dispatched Felix in one round also, however won on points against Wagaba. Figueroa also noted that one of Cuevas losses are to New Jersey based Shamone Alvarez. Alvarez is also a diminutive left handed fighter. Figueroa thinks that his punching power which maybe superior to that of Alvarez will be the deciding factor against Cuevas.  
"I'm ready for this fight. I'm in great shape. Man, I've been eating three regular meals a day. I've been at around 144 for the past 2 weeks. I've had great work in the gym for this bout," said Figueroa.  
Other than not having to struggle with the scale for his upcoming bout, Figueroa is feeling very confident about something else. Recently he has swapped sweat and hooks  with world renowned names like Arturo "Thunder" Gatti and "Vicious" Vivian Harris all of which he says has him well prepared for whatever Cuevas or any other opponent will bring.  
"Its been a great experience working with Vivian Harris, he's been a class act and I've learned a lot. Its been great sparring. Our sparring has been intense; we were going shot for shot. We were working each other very well but we were not going in trying to kill each other but we still gave each other good solid work," said Figueroa.  
"I was in camp with Arturo Gatti down at Vero Beach, Florida, for about a week in a half, helping him get ready for his match against Thomas Damgaard. That was also a great experience for me. I know the stage I am in my career. I respect what sparring is all about. I'm not one of these guys who try to make a name for themselves by trying to make a name for myself by sparring a big name and trying to show them off. I'm brought in to bring strong competitive work and that's what I did. I spar to work the rust off. Some cats I've seen O.D. and it makes no sense to me," said Figueroa.   
Figueroa's anxiousness and excitement can be attested to the fact that he's at the end of the longest lay off of his career. Figueroa has not stepped into a ring for a fight of his own in nearly 7 months. Back in August Figueroa stopped Hector Alejandro Jr. at Frontier Field in Rochester. He was to have headlined a December 2005, card in Queens, New York but financial problems caused the extinction of the show.   
"Having that fight fall threw really sucked. I was ready to fight and I hate taking long lay offs. It was disappointing but what can I do. I been through this before and unfortunately several times all ready but its all part of the ugly side of the game," stated Figueroa.  
At this time Figueroa's career inside of the squared circle is being honed by trainer Chelo Betancourt. Betancourt who has educated former world champions Wayne "Big Truck" Braithwaite and the late Agapito Sanchez.  
"Working with Chelo has been great and really eye opening for me. He is without a doubt one of the most underrated trainers in the world. One of my goals is to make him a household name, the same way he is going to help me become one," said Figueroa.  
Figueroa has for the past couple of years self managed his career. This task might be approaching an end according to "El Gato," who said he's mulling over several offers and is currently in the process of choosing the right person for the job.  
"I see myself as my own manager for maybe up until this last fight. I am narrowing down my choices and I am just looking to find a person whom I can trust and find someone who will show me loyalty," said Figueroa.  
Figueroa told Boxingtalk that people have compared his style to that of fellow Puerto Rican legend Hector "Macho" Camacho Sr. Conversely he feels that besides being also a stylish southpaw he brings power and guts like Roberto Duran.  
"I'd like to thank all of those people who have supported me, especially Boxingtalk.com. Also I want to let people know that I'm still involved with the Fresh Air Fund. Everyone who is associated with the Fresh Air Fund has a special place in my heart. 2006 will be a busy year for me. Not to look past Cuevas, but if all goes according to plan I will be back in action in May. Then by 2007 things will be special for me, I promise," said Figueroa.  
BoxingTalk would like to thank Frankie Figueroa for his time and want to wish him continued success in the future. Also for those of you who want more on "El Gato" can check out his website,
http://www.gatofigueroa.com
Send questions and comments to: spjr21@yahoo.com