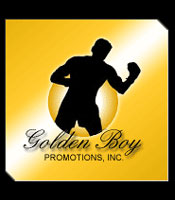 The stage is set and the world will be watching May 6 when "The Golden Boy" Oscar De La Hoya returns to the ring to challenge dangerous World Boxing Council super welterweight champion Ricardo "El Matador" Mayorga.   What will unfold during the scheduled 12-round championship bout?  Is the skill and intelligence of the extremely accomplished De La Hoya enough to keep El Matador at bay?  Or will the unpredictability of the wild, hard-hitting Nicaraguan champion create an underdog's ending?   Who better to know than the other great boxing champions—current and past—that grace the sport.  In a poll taken among their peers—some of biggest names in boxing today—the consensus led to a consortium of mixed reactions and results.  
Read their inside predictions and perceptions as to what will happen May 6.  And, who better to start with than the extraordinary three time world champion Felix "Tito" Trinidad, who scored victories over both.            
FELIX "TITO" TRINIDAD—Three-time World Champion (welterweight, junior middleweight & middleweight) with one of the highest knockout percentages in
boxing history at 81%.
PREDICTION—DE LA HOYA, DECISION
VIEW— "It's going to be a really hard fight between the two fighters.  De La Hoya hasn't fought in a long time, but should dominate based upon his speed and intelligence in the ring.  Oscar should win by decision, and leave the ring while he's on top."
VERNON FORREST—Former Undisputed Welterweight Champion who lost twice to Mayorga
PREDICTION—DE LA HOYA, DECISION WIN OR LATE ROUND STOPPAGE  
VIEW—"Mayorga is very dangerous early.  But De La Hoya is an exceptional boxer so he should be able to avoid trouble by staying away in the early rounds.  On the other hand, De La Hoya tends to fade in the later rounds so he can't wait too long to begin his own attack.  I also think De La Hoya's chin is highly underrated.  He can take it.  So if he has to mix it up, expect him to weather any storm and either stop Mayorga late or get the decision."
"SUGAR" SHANE MOSLEY—Three-time World Champion with two wins over De La Hoya; fighting Fernando Vargas July 12 in Las Vegas on HBO Pay Per View.
PREDICTION—DE LA HOYA DECISION
VIEW—"I think Oscar's speed is going to be the determining factor. Oscar needs to watch out for Mayorga's overhand right and he needs to keep his composure when Mayorga gets crazy."  
"PRETTY BOY" FLOYD MAYWEATHER JR—Four-time world and currently rated boxing's #1 rated pound-for-pound champion.  
PREDICTION—DE LA HOYA, DECISION  
VIEW—"De La Hoya is going to have to be smart, very smart throughout the fight.  He's the better boxer and should dominate for the entire 12 rounds.  If he's not smart, he could get himself in BIG trouble."
ANTONIO "THE MAGIC MAN" TARVER—Light heavyweight champion fighting Bernard Hopkins June 10 in Atlantic City on HBO Pay-Per-View
PREDICTION—MAYORGA
VIEW— "I truly believe Mayorga has a good chance.  Oscar has been inactive and I think he's trying to do the Trinidad blueprint – come back and get a win over a credible guy.  But I don't think De La Hoya has that kind of punching power.  He has the speed and quickness to outbox Mayorga, but I think Mayorga is going to put pressure on him and he's got that wild side – no matter how bad he's being beat, he's trying to knock your head off and he won't quit.  De La Hoya's not used to that pressure.  I think Mayorga coming in as an underdog is a good bet.  I like Mayorga in an upset."    
BERNARD "THE EXECUTIONER" HOPKINS—Fighting light heavyweight champion Antonio Tarver June 10 in Atlantic City on HBO Pay-Per-View.  
PREDICTION—DE LA HOYA, LATE ROUND TKO
VIEW—"De La Hoya is all around the better boxer and fighter.  He is going to make Mayorga look amateurish.  Oscar has to be aware of Mayorga's brawling tactics, fight smart and stick to his own game plan.  He cannot get caught up in the emotion of Mayorga's trashtalking either.    
HASIM "THE ROCK" RAHMAN—WBC Heavyweight Champion of the World Scheduled to Face Oleg Maskaev August 12 on HBO Pay-Per-View.
PREDICTION—DE LA HOYA, LATE ROUND STOPPAGE
VIEW—"I think De La Hoya is going to be able to wear Mayorga down and stop him late.  The body attack by De La Hoya is going to be too much for him and will have a big effect on him as the fight goes on.  I also think De La Hoya is going to catch him in the later rounds with his text book left hook, a punch Mayorga has been susceptible to during his career.   Against Oscar, Mayorga's wildness will be totally ineffective."            
SERGEI "WHITE WOLF" LIAKHOVICH—WBO Heavyweight Champion of the World
PREDICTION—MAYORGA 9TH ROUND KO
VIEW—"I'm expecting this be a tough match for both fighters.  My feeling is that if Mayorga can land power shots, I favor him.  If it goes to the judges, I would favor Oscar."
LENNOX LEWIS—Former Heavyweight Champion of the World
PREDICTION—DE LA HOYA UNANIMOUS DECISION
VIEW—"De La Hoya is the seasoned and composed boxer and he knows how to deal with Mayorga's style.  Mayorga can have an erratic and unpredictable style, which will make for great drama in the first few rounds, but Oscar's composer will make him victorious."
JERMAIN "BAD INTENTIONS" TAYLOR—Middleweight champion fighting Winky Wright June 17 in Memphis on HBO.
PREDICTION—DE LA HOYA, DECISION
VIEW—"This is going to be an interesting fight, Oscar who has not fought in over a year and Ricardo is so unpredictable. I think this fight will go the distance with a lot of action , but I think Oscar will come away with the victory because of his boxing skills and he has a way at getting up for big fights and this is a big fight for him."
WINKY WRIGHT—Former junior middleweight champion fighting Jermain Taylor June 17 in Memphis on HBO
PREDICTION—TOSS-UP
VIEW—"I think this fight's a toss-up. Oscar has the skills and ability, so he should win. But Mayorga's power and constant pressure, his ability to absorb a lot and Oscar being inactive for almost 2 years, gives Mayorga an edge.  I just think it can go either way."
LUIS COLLAZO—WBA Welterweight Champion defending title against Ricky "The Hitman" Hatton at the Boston Garden May 13 on HBO.
PREDICTION—MAYORGA, 10TH ROUND KO FROM A BODYSHOT
VIEW: "De La Hoya's style has changed for the worse since he started training with Floyd Mayweather Sr.  He doesn't move and throw combinations the way he used to.  Mentally, I see Mayorga getting stronger and stronger, and if Oscar hasn't got it yet, he's gonna get it on May 6.  Mayorga fights better against people he truly dislikes, and he doesn't like Oscar at all.  I see Mayorga breaking him down with pressure and body work.  When Mayorga hits him right on the nose, let's see how De La Hoya responds to that.  My guess is, he's not going to like that."