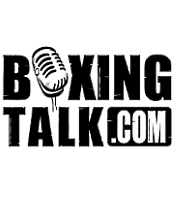 A look back at Muhammad Ali's famous training camp
On a few acres of mountaintop in northeastern Pennsylvania, far from the big city lights that normally would be associated with the "sweet science", sits a very important site in the history of boxing. Here Muhammad Ali, arguably the greatest fighter of all time, built a training camp near Deer Lake. He called it "Fighter's Heaven" and trained here for many of his epic battles in the ring.
Ali first came to Schuylkill County, Pennsylvania in the early 1970's to train at Pollock's Mink Farm in Deer Lake. Bernie Pollock, a huge fight fan, was introduced to Ali by Gene Kilroy, a local native and a prominent member of the champ's entourage. Ali liked the area and purchased the land up Sculpshill Road in 1972, where he proceeded to build the training camp of his dreams. Ali, himself, hiked the land determining what exactly should be built and where.
Over time, the rustic camp grew to include some 18 odd buildings. Ali built a large log gym, dining hall, bunkhouses for sparring partners, horse stable, chalet log home for his family, a small mosque where he would pray daily, and small individual cabins for members of his staff and for the many special guests that always seemed to show up. In a courtyard situated near the gym and the dining hall, a huge outdoor stone fireplace was built that became a favorite gathering spot for camp residents and visitors alike. Staff members would gather here at night with a roaring fire, stars filling the clear night sky, to enjoy the special camaraderie they shared. Many people associated with Ali recall that their fondest memories were the times spent at Deer Lake. Although now obstructed by grown trees, the courtyard once had a commanding view of the surrounding countryside. Ali had giant boulders trucked in and placed around the camp, and his father, Cassius Clay, Sr. (a sign painter by trade), painted on them the names of other famous boxers that Ali admired. The Champ got this idea from Archie Moore's old California training camp, "The Salt Mine", where Ali trained briefly early in his career.
The camp was like a small village and had a special excitement and vitality to it. It was also a magnet for the celebrities of the day. Frank Sinatra, Sammy Davis Jr., Rodney Dangerfield, The Jackson Five, Andy Warhol, Isaac Hayes, Howard Cosell, Flip Wilson, Dick Cavett, Kris Kristofferson, Dizzy Gillespie - they all came to Deer Lake to call on "The Greatest". Even Elvis showed up late one night, and he and the champ talked until the wee hours of the morning. Former Heavyweight Champ Larry Holmes got his start there as Ali's sparring partner. So did Tim Witherspoon and Eddie Mustafa Muhammad. When ex-welterweight champ Kid Gavilan was on hard times, Ali hired him to work at the camp.
Muhammad Ali's training sessions were open to the public, and many people have fond memories of the champ's generosity and accessibility. One on one with people, he was rather quiet and soft spoken, not the loud and boisterous figure that flashed across America's TV screens. Even after tiring workouts, he felt obliged to spend time with the many fans who flocked to the camp. Many times he could be found sitting on the boulders talking and joking, doing magic tricks, posing for photos and giving countless autographs. Sometimes he'd gather up kids to come in and have breakfast with him in the rustic mess hall after an early morning workout. He didn't seclude himself at the camp. Sportwriters found that Deer Lake was the best place to get alone with Ali. It seemed like the camp was always open to anyone. Probably no other athlete was as accessible to both the press and the general public.
| | | |
| --- | --- | --- |
|   | |   |
Ali trained at Deer Lake until his last fight in 1981. Before they left for the last time, Ali's staff pooled their money to buy a granite monument that was placed outside the famous gym. For a time, Ali leased the camp to a charitable organization for a mere one dollar a year. Then it lay deserted for many years, slowly falling into disrepair and looking like a ghost town. In 1997, Ali sold the camp to an old acquaintance, internationally recognized martial arts expert George Dillman, who restored the deteriorating camp to its former glory. Dillman has used the camp as a martial arts training center and also as The Butterfly & Bee Bed & Breakfast, where ordinary folks can stay in the newly remodeled cabins that once played host to the rich and famous.
Angelo Dundee, Ali's longtime trainer, originally was a bit leary with the champ's purchase of land and desire to build a camp out in the country. Ali seemed to thrive on the hustle and excitement of the big city, and he worried that Ali would lose interest after awhile. It never happened. Something about this unassuming site on Sculpshill Mountain intrigued and revitalized Muhammad Ali. Here he would chop wood and train for long hours during the day, then stay up late at night writing down his thoughts by kerosene lamp in his private, sparsely furnished cabin. In the early mornings he'd do his roadwork along fog-shrouded back roads, sucking in the fresh country air. The area is a famous migratory path for hawks and eagles, and often they'd soar above the solitary figure running in sweats and heavy work boots. It was at Deer Lake that he forged the stamina and honed his pugilistic skills to win two of his and the boxing world's greatest battles in the ring - the "Rumble in the Jungle" against George Foreman and the "Thrilla in Manila" against Joe Frazier. One wonders how many unsuspecting motorists traveled up and down busy Route 61, not knowing that the most famous man on the planet was residing a quarter mile up the hill. Yet the most recognized face on Earth chose a modest plot of land near the coal regions of Pennsylvania to build "Fighter's Heaven", the most famous boxing training camp ever built.