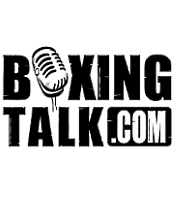 As the huge success of the inaugural Fight Promoter University still reverberates throughout the sports world, FPU founder Roy Englebrecht is pleased to announce that due to popular demand, Fight Promoter University II will be held from August 23-25 in Irvine, California.  
The intensive three-day seminar - which is the only setting where individuals can actually learn all aspects of the fight promotion business – will also feature a star-studded array of some of the top names in the fight business as guest speakers.  
Already signed on for FPU II are award-winning broadcaster Jim Lampley, Hall of Fame promoter and living legend Don Chargin, and Golden Boy Promotions CEO Richard Schaefer.  These three fight industry superstars will join close to 10 additional speakers who will teach sessions covering all aspects of the fight business.  
Lampley, the voice of HBO Boxing telecasts, is a 30-year broadcast veteran who has seen and done it all in sports television, and is just finishing up his most recent gig, broadcasting the Winter Olympics in Torino.  Chargin is a promoter who much of the boxing industry still looks to for guidance on what it takes to put on a successful fight card.  Known as "War a Week" Chargin for his habit of putting on crowd-pleasing and competitive bouts, this boxing Hall of Famer has been promoting fights since 1951.  A former Swiss banker, Schaefer seamlessly made the transition to the fight world as the CEO of one of the most successful young promotional companies in the fight business, Oscar De La Hoya's Golden Boy Promotions.  
FPU's first graduating class saw 33 students receive their MBA (Master of Boxing Administration) degrees in February at a special graduation ceremony presided over by commencement speaker Ray "Boom Boom" Mancini as Pomp and Circumstance played in the background.  
These first FPU graduates came from 12 states and from Canada, ranged in age from 23 to 55, and included four females. There were attorneys, CEOs, law enforcement officers, social workers, financial advisors, real estate agents, college students, and even some boxing promoters and trainers. But they all had one thing in common – the desire to learn the fight promotion business, and how to be successful in it.  
"I was so impressed with the caliber of the people who attended the first ever Fight Promoter University, said Englebrecht. They were like sponges, absorbing every word of every speaker. It was also fascinating that nearly 35% of the attendees had an interest in becoming Mixed Martial Arts promoters, and to see the growing awareness for this sport. What I also saw and felt, continued Englebrecht, was that the FPU experience will create new entrepreneurs in the sport, in fact, I almost want to coin a new word…Fight Entrepreneur, instead of Fight Promoter!"  
What makes Fight Promoter University such a unique and learning experience is that besides the in-class segments (students attend 15 different class sessions on fight promotions), students get hands-on practical experience setting up and working a Battle In The Ballroom pro boxing show before a sold out crowd of 1,400 fans. FPU students are even equipped with walkie-talkies and ear pieces, so that in addition to learning  all aspects of setting up a club show and getting to work several of the jobs required at a club show, they also get to listen in on all the show conversations between promoter Roy Englebrecht and his show staff.  
Several new benefits have been added to FPU II, including a special Team Discount and an Alumni Discount, but there will be no increase in the cost for Fight Promoter University II, with tuition remaining the same at $1,995. And with the expected enrollment of FPU II to reach perhaps 100 students, the August 24th Battle In the Ballroom pro show will now be enlarged to 10 fights to insure that all students have the opportunity to be actively involved in the promotion.  
To enroll, or to learn more about Fight Promoter University II, please visit
www.fightpromoteruniversity.com