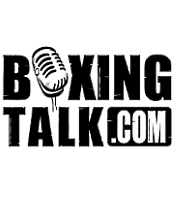 PRESS RELEASE:
It's almost time for "Fight Night In The Midlands," an evening of action-packed professional boxing live from the Jamil Shrine Temple Saturday, September 24, 2005 starting at 8 p.m.  Brought to you in part by the Columbia Regional Sports Council and presented by Dream Fight Boxing Promotions, this event will introduce and offer residents of the Columbia Riverbanks Region a venue for professional live boxing.    
Headlining the event is Berry "Killa Bee" Butler, the IBA Light Heavyweight Champ.  Other big names include Columbia natives Corey "Bad Boy" Goodwin and Moultrie Witherspoon as well as boxers from around the United States, many of whom have been featured on HBO PPV and ESPN.  
A portion of the proceeds from this event will go to McEntire Joint National Guard Base Family Support, an organization designed to support and help the needs of the military family.  
For more information on the event and sponsorship opportunities, contact Corey Goodwin at (803) 238-0292.   
The Columbia Regional Sports Council is a non-profit organization committed to serving as the central clearinghouse for information regarding the sponsorship, promotion, and coordination of sporting events, facilities and associations in the Columbia region. If you would like additional information on the Columbia Regional Sports Council, please visit our website at
www.columbiasportscouncil.com
or contact Scott Powers at (803) 545-0009.