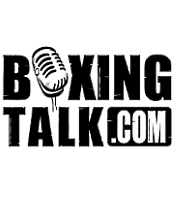 Jose Medina is reportedly in fit, fighting and ready shape for tonight's main event bout with Juan Cintron at the Adams Mark Hotel on City Line Avenue in Philadelphia.  P.J. Augustine's 5 For Life Entertainment has nine bouts on the docket for tonight, so if you're within driving distance to Philly, enjoy an evening of boxing.
Tickets are available at the door and you'll see one of Philadelphia's brightest hopefuls in Saeed Hawkins, Rasheim Jefferson and the aforementioned Jose Medina.
Mike "Give Me Anyone, I'll Fight Him" McFail will face the recently defeated Steve Ham.  McFail is a test for anyone's intestinal fortitude, but Ham also has to deal with the mental aspect of returning to the ring for the first time after a pro defeat.
Chris Middendorf serves 5 for Life Entertainment as the matchmaker and he was still smiling at the conclusion of today's weigh-in.  A pre-fight party begins at 6pm and Saturday's first bout is scheduled for 7:30.  Boxingtalk's Larry Tornambe is the ring announcer and is accessible if you'd like to talk boxing.  Tickets are available at the door.