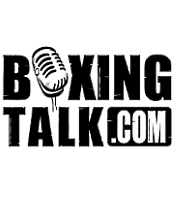 PRESS RELEASE:
Fans arriving early to the 'Trailblazers' event at the Nottingham Arena on July 9th co-headlined by Carl Froch and Junior Witter will get to see an extra – guaranteed to be exciting - fight. With doors opening at 5.30pm and boxing not scheduled to start until 6.30pm, promoters Hennessy Sports have decided to fill the opening hour with coverage of local fighter Froch's recent win in America on their trademark jumbo video screens.  
"Carl did such an outstanding job when he beat the WBC #11 Henry Porras in February, that we have decided to give his supporters the chance to see the contest," explained Hennessy Sports head Mick Hennessy.  
"This will be the first time it has ever been shown in the UK."  
Hennessy added: "Not only will people get the chance to see a British fighter dismantling a top class operator on the world stage, they will also get a general flavour of what Froch got up to – and will continue to get up to - in America.  
"The two things that struck me about his trip were the outstanding reception he received and the buzz there was around his fight.  
"There was always going to be a certain level of excitement given that it took place in Hollywood on an Oscar de la Hoya promotion, but it was evident that a lot of people in attendance – including actor Michael Rapaport – had specifically come to see Froch.  
"The American fight fraternity definitely seems to get what Froch is all about. They understand that he is an exciting to watch, world-class talent