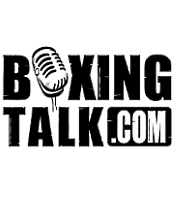 He's traded leather in Tashkent, fought an ex-kickboxer in Paris, and boxed outdoors in Cape Town, South Africa. In all, Sedreck "Big Buck" Fields (he also goes by "The Sheriff") has taken his show on the road to eleven states and fourteen different countries. This Thursday night, the Florida heavyweight will again venture into enemy territory, as Fields journeys to Hollywood, California to face unbeaten local favorite Damien "Bolo" Wills. Wills is looking to avenge a draw from last year, but Fields insists it was he who got the short end of the stick. "I got cheated, he didn't get cheated" said the outgoing Fields, speaking by phone from the Tallahassee, Florida area. "I need to revenge the draw. I remember this kid, he's real strong. He came out fast, and when I started putting the pressure on him he realized that the guys he fought weren't even on my level".
"I really knew I won the fight because they gave me the draw", he continued. "This time, I ain't gonna leave it up to the judges. The pressure I put on him, I'ma break him. Break him down. They should have never called me for a rematch. He cheated me. In that case, he will have to pay".
It wasn't the first time that a decision didn't go Sedreck's way. When you're brought in as the "opponent" for the local prospect, contender, or ex champ, you usually lose if it goes to the scorecards. The ledger of the 33-year-old Fields stands at an unimpressive 21-26-2 with 15 KOs, but a closer examination shows he's held his own with some of the top rated heavyweights in recent years. Fields has gone the distance with Larry Donald and Luan Krasniqi, and dropped split decisions to the likes of former champion Oliver McCall, top five contender Ray Austin, and Derrick Jefferson. He's beaten Shannon Briggs, holds a win over former cruiserweight titlist Al Cole and has pulled a few upsets in fights where he was brought in as "the opponent." Not too bad for a guy who didn't start boxing until his early twenties, and "was thrown in with the wolves early" in his career.
Perhaps more interesting is the list of locales that the crowd pleasing slugger has fought in. Fields has boxed in South Africa, Romania, Uzbekistan, Ukraine, and Austria among other places. He's got a special spot in his heart for Germany, but it's not a love of travel that has motivated Fields to take his show on the road so many times since turning pro in 1997.
"It's very simple, business" he replied, when asked about his penchant for fighting overseas. "You get paid way more money to fight overseas. I'm a family man, I gotta support my family. I admit there some real nice places I went to, very nice restaurants we ate at. The first, don't get it mixed up, it's the money".
"Number 2 would be the location", he continued. "I got to the habit I was like Crocodile Dundee or Indiana Jones. I was going to countries and fighting people in their hometowns. I'm hearing my name in all sorts of languages. I got really addicted to conquering countries".
Of all the places Fields has fought in, Nigeria holds special memories for the fighter. "Nigeria was the most unbelievable place, a beautiful country", he recalled. "But the driving there is the most unbelievable I ever experienced. Everybody for themselves. There was no lights, no law."
"The arena we fought in was so beautiful", he added. "I never seen that many people, a lot of people cheering. They had me there for a couple of weeks before the fight, I really got involved with the people. By the time I fought, I had the whole stadium rocking". Fields defeated Ghuslan Kiabella by sixth round stoppage. When asked about the country's reputation as being unsafe, Fields replied with a laugh "don't let anybody fool you, it's not for tourists".
Russia also stands out, but for different reasons. "Very cold" he said, when asked of his memories of his first bout overseas. "It was the most unbelievable snowstorm I've ever seen. I didn't know they made snow like that", he said with a laugh. "We were in a blizzard, but people were walking around like it was normal. It was crazy"! Fields dropped a four round decision to local fighter Dimitry Naumov in March 1998.
A tense moment for the fighter occurred on 9/11. Fields was on a plane from North Carolina to New York, that was forced to turn back after the terrorist attacks hit the East Coast. He had been scheduled to connect in JFK to a flight to Uzbekistan for a bout with Ross Purrity.
"I was on the plane going to New York, they turned the plane back around", he recalled. "I was stranded there, everybody was stranded in North Carolina for three or four days. I got right back on the plane, my mother crying, my daddy crying. Everybody (said) 'don't get back on the plane'. I got back on the plane anyway, and went and fought in Uzbekistan (the bout was a draw). They talk about fear? It don't exist for me."
He's traveled the world, earned some decent paydays, and fought some of the best in the heavyweight division. He's got a wife and three children. At the age of 33, one has to wonder how much longer Fields would like to participate as a fighter in the Sweet Science.
"Maybe two or three (years)", he replied. "I'm gonna be honest, I'm living a pretty comfortable now (in addition to boxing, Fields manages the Monticello Karting track near Tallahassee). My son, he made me really take this fight and he can't even talk. He's one years old, he throws punches in the morning. I'm like 'I'm gonna do it for a couple of years'. This is for him to really understand what I do. I'm doing it for him and the competition part".
"Even though I got 50 fights, God has protected me", he added. "I have no damages; I don't talk with a slur. I'm really blessed for that".
For now, Fields is focused on the bout with Wills, and he has a special message for his opponent. "I ain't coming to lay down. He thought he had a fight last time? This time he's really gonna have a fight. His fans know he got beat. This is the Sheriff. I will have to serve his warrant. Nothing personal."