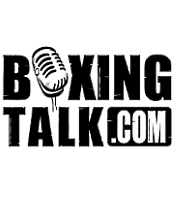 "This is a waking up party for the world. I'm going to show what I should have been doing a long time ago."
For the fighter known as "Half-Man Half-Amazing" Jeremy Williams is going back to the basics, fighting the way he should have throughout his twelve-year 46-fight career.  This weekend, Williams will be facing his toughest opponent in recent years in the form of a 250-pound Nigerian named Samuel Peter.  Williams' opponent sports an undefeated record that has seen 17 of his twenty wins ending in knockouts, but Williams feels Peter's impressive stats are directly related to the high level of terror other fighters had when facing the large Nigerian.  He is eager to prove on Saturday that fear is not a factor for him, and he will soon be back into contention for the heavyweight championship title. 
BoxingTalk: Jeremy, what is going to make you half-man half-amazing this weekend?
Jeremy Williams: Ah, come on man.  I'm going to put on a boxing match.  I'm going to what I should have been doing for so many years: fighting with my brain, and using my nuts and guts.
BT: What has stopped you from doing that all these years?
JW: I've been learning how to punch.  I was always thinking that I could knock anyone out.  You know Darren, I was a light heavyweight for so long, and I knocked so many people out…
BT: You hold the record for the fastest knockout in boxing…
JW: Yeah, eight seconds.  It was cool, but I'm naturally a boxer-puncher, and I got away from that.  There's a lot of people who say they are a boxer-puncher, but that's really what I am.  I'm not a huge person, I'm 6'2", 225 pounds, and I'm just a regular old Joe, so knowing that, I need to utilize all my skills.
BT: You have mentioned in previous interviews that you are not concerned about Samuel Peter's power…
JW: I'm sure he punches hard, but not any harder than any other guy I've fought.  Does he punch harder than Bert Cooper?  Does he punch harder than Jesse Ferguson?  I mean really, you can only punch so f---ing hard.  It's not like no guy is a phenomenon and everybody else is a piece of sh-t.  It's not like that. Everybody punches hard, he does, I do, it doesn't matter how hard you punch, it's what you can do once you hit the guy.  If you can't hit him what do you do.  How do you adjust?  How do you overcome?
BT: Are you looking to take Peter into the later rounds?
JW: If he wants to go early than he can go early.  It's fine with me.  I'm gong to let him make the mistakes, and then I'll capitalize on them.
BT: Does that mean you will be more the counter puncher against Peter?
JW: No, but I am a veteran fighter.  Think about this, I've been knocked out, knocked down, cut, broken hands, hit low, fouled.  I've been in every situation.  I've been in a place where on the way to the fight, the weather blew the tent away that held the ring.  You know what I mean, I've been in every situation.  So what is Peter going to do to me that I can't deal with?  I'm a fighter bro, I get cut, I get hurt, but I'm a fighter and a survivor.  This is a waking up party for the world.  I'm going to show what I should have been doing a long time ago.
BT: Does Samuel Peter bring anything new to the table for you?
JW: I'm not that kind of person to disrespect him like that, but he is a good, strong, tough fighter that in five or six years might be doing something, but right now he doesn't have the experience, he doesn't have the wherewithal, he doesn't understand that every guy he's fought was scared of him.  With me, I'm not scared of him or any other person walking around.  I'm not scared of him…at all…period!
BT: Will this be like when both Buster Douglas and Evander Holyfield fought Mike Tyson, and were victorious because they fought him unafraid?
JW: Yeah, fear is not a factor.  I'm not scared of Peter.  I'm one of those people who believe that I'm the best.  Boxing is what I do.  I expect to hit and get hit back, but it's about who is smarter.  At the end of the day, whether it's one round or twelve, he is not going to beat me.
BT: What will a win against Peter do for your career?
JW: I hope it will put me in the top-five spot, and put me in a position where I need to be.
BT: If victorious, will you be ready to fight for the championship or will you want to fight some more before having a title shot?
JW: I have 46 fights under my belt, so I'm ready to go.  I dare John Ruiz to fight me.  After this fight with Peter I'd like to fight again sometime before Christmas.  Come on, I'm ready to go.  Let's figure out how to get a champion back from LA.
BT: What should we expect from you in your fight against Peter this weekend?
JW: To see how great I am.  People will see a great fight, not because of Samuel Peter, but because of me.  He just happens to be my victim.
BoxingTalk thanks Mr. Williams for taking the time to speak with us.  We wish him continued success both in and out of the ring.
CLICK HERE FOR MORE OF THIS EXCLUSIVE
Send questions and comments to: Fool4Rush@aol.com