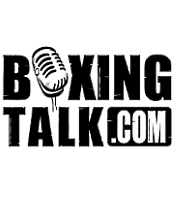 Press Release:
Mzonke Fana's local promotional team of have left nothing to chance in the build-up to their charge's April 9 showdown with WBC super-featherweight champion Marco Antonio Barerra in El Paso, Texas. Promotional partners Branco Milenkovic and Baby Jake Matlala of Branco Sports Productions (BSP) despatched Fana to the University of Pretoria's High Performance Centre for detailed analysis from some of the top brains in sports science.
Fana underwent a barrage of physical, scientific and psychological tests at the world-renowned Centre ahead of what is arguably the biggest fight ever for a South African boxer.
Milenkovic revealed that all Fana's results came back more than positive and he will undergo another spell at the HP Centre prior to his departure for the US on March 28.
Meanwhile, it's business as usual for Fana at well-known trainer Nick Durandt's downtown Johannesburg gym, where he's getting in some top sparring with the likes of Silence Mabuza, Mkhize Myekeni and Theo Modise.
"We are extremely excited that Fana is already within the divisional fighting weight, but the last thing we want is for him to go in over-trained," revealed Milenkovic.
"We are now working on his punching power, an element of his reportoire that he is going to need more than ever against a fighter of Barerra's calibre," added Milenkovic.
Fana was more than beaming to see Erik Morales and Manny Pacqua battling it out for the vacant WBC International title last weekend. That title was held by Fana for three years and he succesfully defended it three times. The mere fact that the B-grade WBC International title now belongs to a great like Morales is testimony not only to Fana's stature, but also credit to his local handlers BSP and the boxing fraternity in South Africa.
Meanwhile, Fana, fondly dubbed "The Rose of Khayalitsha" , will travel to Algiers on April 16 to recieve the prestigious Golden Glove Award.
He will be only the second African boxer after the legendary Azumah Nelson of Ghana, to be honoured with the award,  presented to boxers from different countries for exceptional achievements in the ring.
Fana is no stranger to top accolades. He was the Boxer of the Year in both 2002 and 2004, a recipient of the State Presidents Award for Sporting Excellence in 2003 and also walked away with Fight of the Year honours at the 2004 annual BSA Awards.
BSP are still exstatic about the roaring success of their recent show in East London, featuring Hawk Makepula and Gabula Vabaza.
Former three-time World Champion Makepula captured the WBC International Super Flyweight title and improved his WBC rating from 20 to 14, while unbeaten super bantamweight Vabaza moved from 12 to 9 thanks to his impressive victory.
Back home, BSP will be staging a tournament at Cape Town's Wynberg Military Base this Friday, March 25.
Topping the bill is the battle for the vacant SA lightweight title between Nigel Claasen (W Cape) and the East London-based challenger Sikhulule Siszumo. The fight was won last year on a purse bid by Harold Ben Promotions, but after six months lapsed without the fight coming off, BSP stepped in and rescued it. Cape Town has been starved of top class boxing action foe almost a year. The undercard will feature Olympic middleweight sensation Khotso Motau (3-0), who has ended his first three professional outings by way of first round stoppages.