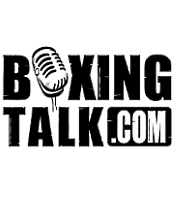 Last night Dallas boxing fans enjoyed fistic color, action and drama in 6 good fights at the Food & Fiber Pavilion. This boxing match was produced by Cavazos Boxing Promotions of McAllen, TX.  Anthony Cavazos, welcome to Dallas!
In the first fight (2 pro debuts) middleweight Dusty Hoipkemier, 1-0 (1 KO), of Ft Worth wowed the crowd with a fast KO victory over Dallas middleweight Kelly Dane, 0-1 (0 KOs).  After 2 even rounds, Hoipkemier knocked Dane down twice before the ref waived it at 2:15 of rd 3.
2nd fight: 
Ft Worth middleweight Brandon Jackson, 2-4, (1 KO) lost to Valentino Jalamo, 2-0 (0 KO), of Amarillo, TX.  Jalamo started slow but came on in rds 2-4 to take a unanimous decision.  Scores were 40-36.
3rd fight: 
Garland's 9th Street Police Boxing Gym acquitted itself very well last night through bantamweight Keiron Armour, 2-0-1, (0 KO) soundly beating Arnold Figueroa, 2-1-1 (0 KOs), of Weslaco, TX, on a unanimous decision.  Armour was the aggressor as he outworked and out hustled Figueroa all night. 2 scores were 39-37 & 1 was 40-36.
4th fight: 
Garland's light middleweight Joshua Burns, 3-3-5 (1 KO), drew with Puerto Rican Joe De La Santos, 2-1-1 (1 K0) in a hard fought 4 rd slug fest.  Scores of 59-55 and 2 @ 57 all.
5th fight:
  San Benito, TX's young light welterweight James De La Rosa, 7-0 (5 KO's), dominated Puerto Rican Franchie Torres, 4-6 (2KO's) in a 4 rd barn burner.  Bearing a strong facial resemblance to Ali, James outworked Torres all night to earn a UD; scores were 40-36 all.
Main Event:
  The night culminated in the 12 rd. bout for the WBC Latin Jr Welterweight Championship between Americo Santos, 25-1 (21 KOs) of Garland, TX and William Morelo, 22-5 (16 KOs) of Monteria, Columbia.  Both were tough and scrappy as they set a blistering pace in rd 1.  Rounds 2-4 were a brawl with Americo jabbing and hooking to Morelo's head and body and Morelo roaring back with ferocious head and body punches.  Morelo started taking the lead in rd 5 with excellent head shots and a furious pace.  Americo was getting tired and his punch output went down.  But his plan became clear by rd 6.  It was counterpunch, jab and wear Morelo down over the distance.  He backed up constantly in the mid rounds, making Morelo come after him and potshot him consistently.  Morelo outworked Americo in rds 6-8, with a fusillade of head shots and great body hooks.  What was holding Americo up?  Guts!
In rd 9 Americo knocked Morelo down and ref Lawrence Cole gave Morelo an 8 count.  Americo immediately jumped on Morelo with shot after shot to the head.  The crowd was on its' feet shouting approval & pleasure!   Morelo hugged and danced his way out of the round.  Morelo opened rd 10 with a fury of punches and Americo roared back to stagger Morelo again at the bell.  Rd 11 saw Americo chopping Morelo down piece by piece.  Morelo was holding a lot but gamely punching.  This man has courage!  Rd 12 was a pier 6 brawl with Americo finally putting Morelo down at 2:18.  Morelo got up but ref waives it as he was out on his feet!
Americo was rewarded with the WBC Latin Jr Welterweight Championship Belt, a handsome one indeed!
DFW fight fans got every bit of thrills and entertainment they came for.  Thanks, Anthony Cavazos, for a great boxing event!
Send questions and comments to: bjbrown10@comcast.net