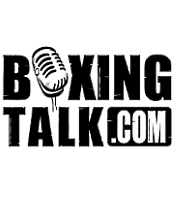 Prefight

Rivera enters first rockin' the red, white, and green Grant gear...comin' out to Gasolina I believe. Looks confident. Judah enters next comin out to This Is How We Do (Game and 50). Zab looks serious. Yoel rockin in the back. Damn...that's a lot of belts.
Round 1
Judah comes out cautious. Both men pawing at each other. DAMN! First shot lands for Judah and DROPS Rivera. DOWN AGAIN! WOOOOOOO! Judah landing some heavy leather. OOOOOOOHHHH....Judah landed nasty left at the end of the round. HUGE ROUND for Judah.
Judah 10 Rivera 7Round 2
Nasty counter left lands for Judah. Judah staying patient. Judah landing the left with ease. WOOOO....Judah lands another NASTY left that bounces Rivera off the ropes. Not much action from Rivera. Judah looks sharp. Faster and stronger. Another left is partially blocked by Rivera to end the round.
Judah 20 Rivera 16
Round 3
Judah just flickin the jab. Rivera lands a right. Lands another right. Judah just flickin the jab. Hard left to the body lands for Zab....and a hard right lands for Rivera. Judah lookin to counter. Slippin punches with his defense. Counter left lands for Judah. Hard left lands for Judah. Right, left lands for Judah. NASTY uppercut lands for Judah......and a NASTY right lands for Judah.....DOWN GOES RIVERA.....IT'S OVER. THEY STOP THE FIGHT.
Judah by TKO3