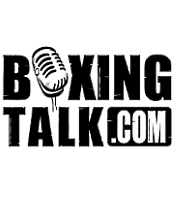 Former North American Boxing Organization Heavyweight Champion
Beginning at an early age, Larry Donald was taught the fundamental skills of boxing by his father.  Although he devoted much of his adolescence to perfecting his basketball skills, it was not until his mid-teens that Donald discovered his true talents lay in the boxing ring.   
At the age of 19, Donald began a highly successful amateur career. The Ohio native made quite a name for himself in the amateur ranks, compiling a record of 54-4.  Nicknamed "Legend," he was the two-time Ohio State Boxing champion and two-time Gold Gloves National Champion.  In addition, Donald won the silver medal at the Olympic Festival in 1991. 
Those impressive accomplishments spoke volumes about his talent, yet Donald proved himself capable of greater heights.  In 1992, he won the World Amateur Boxing Championship. 
Donald culminated a dream year by representing the United States at the 1992 Olympic Games.  During his Olympic experience, he had the opportunity to train with two of boxing's finest fighters, "The Golen Boy" Oscar De La Hoya and "Sugar" Shane Mosley.  While failing to medal, the experience of training with two future world champions taught Donald many important skills necessary to realize his dream of winning a title. 
On Jan. 3, 1993, Donald made his professional boxing debut against Craig Brinson in Hollywood, Calif.  Picking up where he left off as an amateur, Donald quickly dispatched the overmatched Brinson and scored a second-round TKO.    
After winning his next 15 fights, including victories over Bert Cooper and Jeremy Williams, Donald faced the biggest test of his burgeoning career when he stepped into the ring against Riddick Bowe on Dec. 3, 1994, in Las Vegas.
Although the two fighters traded brutal shots throughout the 12-round bout, the judges awarded Bowe the unpopular decision and handed Donald his first professional defeat.  The loss did not derail him from his goal of becoming the undisputed heavyweight champion of the world, it only increased his desire.   
Since fighting to a four-round technical draw with David Dixon on March 28, 1995, in Bay St. Louis, Miss., Donald reeled off 22 straight wins, 11 by knockout, including wins against Tyrell Biggs, "Terrible" Tim Witherspoon and Ross Puritty. 
Donald gained national respect by facing and defeating Witherspoon in Ledyard, Conn., on Dec. 13, 1997.  Proving that he belonged among the elite fighters in the heavyweight division, Donald jabbed his way to a unanimous 12-round decision over the former champion by scores of 116-112, 116-113 and 118-110.   
Donald fought to a draw against Obed Sullivan in Las Vegas on Nov. 28, 2000.  It was clear to those in attendance that Donald was clearly the better boxer but was reticent to be the busier fighter.
He then got the shot he had been waiting for against then-undefeated Canadian Kirk Johnson in a fight televised on HBO from Coney Island in New York on July 7, 2001.
Donald punished Johnson throughout the 12-round fight, and Johnson looked like the more battered fighter waiting for the decision to be read—his right eye virtually closed.  It was Johnson, however, who walked away with the decision win.
Again, it was obvious that if Donald had been willing to let his hands go, the victory could, and rightfully should, have been his and not Johnson's.
His toughest opponent to date was Vitali Klitschko, whom he met on Nov. 23, 2002, in Dortmund, Germany.  Three knockdowns in round 10 stopped the fight, by rule, with Klitschko the winner by technical knockout.
Donald has rebounded with wins against Sedrick Fields and Mario Cawley on May 15 and Aug. 7, respectively. 
His promoter, Don King, has told Donald to let his hands go against Evander Holyfield when they meet in Madison Square Garden on Nov. 13, and "The Legend" has vowed he will.
"The bar is high and everyone has to rise above it on November 13," Donald said at a press conference at Madison Square Garden on Oct. 2.  "Holyfield is a great fighter, who is trying to be a five-time world champion, but I am ready to rumble and nothing will stop me."
Outside of the ring, Donald enjoys reading and playing basketball.  He plans to retire from the sport of kings to pursue painting.
Donald is managed by Carl King. He has four children.