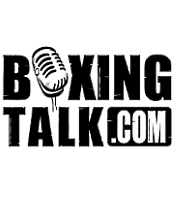 Pan Pacific Heavyweight Champion
Bo Jackson excelled at it.  Deion Sanders became "Primetime" because of it.  However, not many people remember that Roy Jones Jr. played professional basketball during a short stint in the Continental Basketball Association.  Kali Meehan hopes to follow in Jackson and Sanders' footsteps by excelling at two professional sports. 
Meehan, who played for the Central Coast rugby team last season, has been training with the Sydney Roosters and Parramatta Eels in preparation for his first appearance in Madison Square Garden.
Originally from Auckland, New Zealand, Meehan started boxing at the age of 15.  At 18, he moved into his trainer, Lati Raeli's, house.  Displaying the determination of a champion, the youngster paid for his first boxing lessons by collecting discarded bottles for a recycling plant.
Meehan moved to Australia and turned pro on May 25, 1997, at age 27, and scored a first-round knockout over Taule Mailisi back in Auckland. 
Meehan calls himself an Australasian.  The far-sighted fighter revives the old, informal league of Australia and New Zealand, called Australasia. He believes he is part of a great legacy dating back to the 60,000-strong Australia/New Zealand Army Corps of World War I that fought side by side at the historic Battle of Gallipoli, Turkey, on April 25, 1915, where 10,000 troops were slaughtered, but the remaining soldiers refused to quit.  Both countries recognize ANZAC Day as a national holiday.
Meehan captured the Oceanic Boxing Association (OBA) heavyweight crown with a fifth-round TKO over Colin Wilson on June 25, 1998, in Southport, Australia.
Following two non-title affairs, Meehan successfully defended his OBA crown by tallying a second-round KO against Tevita Ravu-Ravu in Southport on Oct. 15, 1998. 
Eight months later in his 1999 debut on June 25, Meehan added the Australian heavyweight title to his resume with a fourth-round knockout over Bob Mirovic in Wyong, Australia.
In his next outing, Meehan easily defended his Australian title by stopping Dan Buzza in the first round on Sept. 18, 1999, in Sydney, Australia.
After taking a bout against Peter Okello on one day's notice, Meehan rallied from a first-round trip to the canvas to knock out his opponent the third round on Nov. 3, 1999.
Two fights later on July 7, 2000, Meehan successfully retained his Australian title for a second time by scoring a second-round knockout over James Grima in Melbourne, Australia.
More than 13 months after initially squaring off, Meehan faced Buzza in Sydney on Nov. 3, 2000, with the International Boxing Federation (IBF) Pan Pacific heavyweight title at stake.  The night ended quickly as Meehan tallied his fifth opening-round knockout and won his third pro crown.
Two fights later, Meehan met Wilson again, this time for the World Boxing Organization Asian Pacific (WBO/AP) heavyweight title on March 9, 2001, in Southport, Australia.  In a hard-fought battle, Meehan stopped a determined Wilson via a fourth-round knockout.  
In his sole WBO title defense, Meehan scored a ninth-round TKO over Emelio Leti in Southport on May 25, 2001.
Two weeks later on June 9, 2001, Danny Williams accomplished what no man had done to date, and no man has been able to do since: defeat Meehan.  Before a minute had elapsed in their Bethnal Green, England, fight, Williams caught Meehan and the referee stopped the fight.
After rebounding with a third-round TKO over Justin Fortune on Sept. 28, 2001, in Sydney, Meehan fought Wilson for the third time.
As usual, Meehan figured Wilson out and decked his opponent in the eighth round of their Dec. 7, 2001, bout.  Meehan struggled with Wilson's aggressive approach, and often was forced to the ropes.  However, body shots gradually took their toll on Wilson, and he suffered two knockdowns in the eighth that ended the event.
Following three victories during the 2002 campaign, Meehan, disillusioned by a lack of championship opportunities, decided to take the next one-and-one-half years off from boxing.
Displaying no ill effects from the lengthy layoff, Meehan returned with a vengeance on April 10, 2004, and scored a sixth-round TKO over Damon Reed in Las Vegas.  In his first bout above the equator, Meehan dropped Reed five times before the referee halted matters.
The Aussie's greatest challenge to date came in his first fight after signing with fight promoter Don King:  a title shot against World Boxing Organization heavyweight champion "Relentless" Lamon Brewster in Las Vegas on Sept. 4.  It would be the first time in 96 years, since Bill Lang, that an Australian would vie for a world heavyweight title.
The best action of the fight came in the eighth round when Meehan pinned Brewster on the ropes and nearly stopped him. Meehan hurt Brewster seconds earlier with a left-right combination to the head that forced the champion to back into Meehan's corner. Meehan raked Brewster with six or seven hard right hands to the head, firing in several good body shots.
Brewster slumped down the ropes twice with referee Jay Nady observing intently as if he was considering halting the bout. But Meehan was unable to land the decisive shot that would have earned him the championship.  The crowd of 9,128 clearly felt Meehan had won and booed lustily when Brewster was given the split-decision victory.
"I had you there. I had you," Meehan said to Brewster after the fight. "I had him there and I don't know what happened.  I was thinking it would soon be all over, but he's a great fighter and he has a lot of heart.
The game Australasian added, "A lot of people don't believe I belonged here, but I think I do.  I hope the boxing public in America can say I was good enough to be here."
If he had won, Meehan would have been the first Australasian to win a world heavyweight title since Bob "Fitz" Fitzsimmons did it against "Gentleman" Jim Corbett in 1897—107 years ago.
Meehan earned the right to be included on Don King's Rendezvous with Destiny: Battle for Supremacy HBO Pay-Per-View extravaganza against former WBC and IBF world heavyweight champion Hasim "The Rock" Rahman at Madison Square Garden on Nov. 13.
"To be here in America fighting on this show is so great. When I was a little boy I wanted to fight. Then as my career progressed, I wanted to fight in America.  Now to be fighting at Madison Square Garden, and also fighting with the best heavyweights of my era, is something I would have never imagined would ever happen."
Meehan's recent successes on the world stage can be attributed in large measure to his trainer since 2003, "Magic" Mark Janssen, who retired as an undefeated middleweight ranked in the top five in the world before becoming a trainer.  Janssen's steady hand has guided Meehan to new heights.
Meehan is managed by Ted Allen and Greg Nelson from Australia.