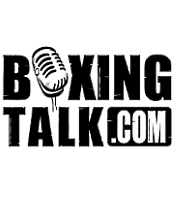 Heavyweight Contender
Andrew Golota began boxing at age 13 and captured an unprecedented seven Polish national amateur championships. He won a bronze medal at the 1988 Olympics in Seoul, South Korea.  Golota relocated to Chicago and turned pro in 1992, winning his first 27 starts—24 by knockout.
He first garnered national attention, however, when he bit Samson Po'uha en route to a fifth-round technical knockout victory in May 1995.
In his biggest victory as a pro, Golota battered Emanuel Steward-trained Danell Nicholson en route to an eighth-round TKO in March 1996, despite nearly getting himself disqualified for a head butt.
The Warsaw native would not be so lucky facing former undisputed heavyweight champion Riddick Bowe, against whom he twice fouled out of high-profile bouts he was winning in 1996.  The first meeting between the two on July 11 stands on its own as a fight that will go down in history due to the mayhem that engulfed Madison Square Garden following the proceedings.
A determined Golota performed better than most could have imagined. His combination punching looked like the best in the division, and his ability to slide to either side and deliver punches left Bowe, one of the great heavyweights then or any time, confused and covering up on the ropes. Golota was on his way to registering a shocking upset before things turned sour.
Golota was rocking Bowe in the fourth round when a low blow interrupted the action. The referee penalized Golota a point and gave Bowe time to recuperate. The same thing occurred late in the sixth round and a second point was deducted. Midway through the seventh, Golota struck below the belt for his third point deduction. Inexplicably, with 27 seconds remaining in the round, Golota was disqualified after landing his final illegal blow that left Bowe lying on his back in agony.
A wave of spectators stormed the ring, catching Madison Square Garden security off guard. As Golota returned to his corner, he was attacked by members of Bowe's entourage and was struck on the back of the head with a portable phone.
For the rematch five months later, Golota's handlers took extra steps to insure that their charge's blows would stay in the legitimate target area. A pair of specially-made trunks were fixed to a rounded "body punching" bag at the gym where Golota trained. He spent many an afternoon pounding home his shots above the waistband.
The extra measures taken did not help. A battered Bowe, down twice in the fight and out on his feet in the closing rounds, won by ninth-round disqualification after Golota struck low again. This, after being docked two points for infractions earlier in the bout.
Golota had a chance to redeem himself after being disqualified in back-to-back fights. In October 1997, he got a shot at World Boxing Council heavyweight champion Lennox Lewis. In a shocking result, Lewis knocked out Golota at 95 seconds of the opening round. Golota came out tentative and went down the first time at the one-minute mark. He gave his best to be competitive, but never recovered and went down again. The referee stopped it shortly thereafter.
After the crushing first-round knockout, Golota won six consecutive bouts, including hard-fought, unanimous 10-round decision victories over Corey Sanders and "Terrible" Tim Witherspoon in July and October 1998, respectively.
The Sanders slugfest was a bloody, one-sided war. Golota dominated, but could never relax as Sanders, despite fighting with a nasty gash over his left eye from the third round on, showed plenty of spunk by continually trying to fight back.  At the end, Golota, who had suffered a smaller cut in the third, won by scores of 100-90, 99-90 and 97-93.
Golota had an even easier time outpointing Witherspoon, the former world heavyweight champion. In what figured to be a tough assignment, Golota boxed magnificently while avoiding 'Spoon's once-vaunted right hand to win by scores of 100-91, 99-91 and 98-93.
In January 1999, Golota won his third consecutive unanimous 10-round decision, this one over Jesse Ferguson; however, he suffered a come-from-ahead TKO 10-round loss to then-North American Boxing Federation (NABF) heavyweight champion Michael Grant on Nov. 20, 1999.
Golota had Grant down, and almost out, twice in the first round, but Grant fought on and floored Golota in round 10. Golota got up fast and appeared steady on his feet before the referee asked him if he wanted to continue. Although he appeared to be ready and able to continue, he said "no" twice and the bout was halted at the 1:31 mark of the 10th round. Golota was ahead by scores of 87-80, 86-81 and 85-83 at the time of the stoppage.
Golota registered a third-round TKO over Marcus Rhode on April 22, 2000, in China. Golota had his way with Rhode, knocking him down three times. He dropped Rhode twice in the second round, the first time with a hard right and the second with a double combination. In the third, Golota landed a hard right followed by two combinations that drove Rhode through the ropes. The bout was stopped at 2:49 of the round.
On June 16, 2000, Golota built up an early lead and withstood a late rally to win a unanimous decision over former world champion Orlin Norris.  The heavyweight contender captured the contest 99-91, 98-92 and 97-94 to win for the eighth time in nine starts. 
On October 20, 2000, Golota fought Mike Tyson in Auburn Hills, Mich.  Golota was cut over the eye and knocked down in the first round.  After not answering the bell for the third round due to injuries, the fight was declared a no-contest.
After an almost three-year hiatus, Golota fought twice in 2003.  On Aug. 14, he stopped Brian Nix (TKO 7) in Dover, Delaware and on Nov. 14, stopped Terrance Lewis (TKO 6).
On April 17, 2004, Golota had his second chance to win a world heavyweight championship—this time Chris Byrd's IBF crown.  Byrd's slick boxing style was the stylistic opposite of the brawling Golota.
Most boxing experts felt going in that Byrd would frustrate Golota by using his superior boxing skills to wear the big man down, but the Polish strongman gave his best performance since his 1996 heyday when he faced Bowe in those two epic clashes.  He avoided fouling, kept his composure, boxed efficiently and many people thought he won the match. 
The fight went the 12-round distance, but the judges could not determine a winner.  Steve Weisfeld scored it 113-115 for Golota; Melvina Lathan had Byrd winning the fight 115-113; and Tony Paolillo couldn't break the tie at 114-114.
Golota's fine performance has earned him another world title fight against WBA champion John "The Quietman" Ruiz on Don King's huge heavyweight Rendezvous with Destiny: Battle for Supremacy card in Madison Square Garden on Nov. 13.
"I am proud to be part of the show," Golota said at press conference held at the Garden on Oct. 2.  "I want to win the WBA title and be part of something that unifies a real champion.
Golota respects Ruiz and his trainer and manager Norman Stone, but in typical Golota style he put them on notice. 
"Nothing personal Johnny, I love you.  You too, Stoney.  But you're in my way and it's going to go my way November 13."