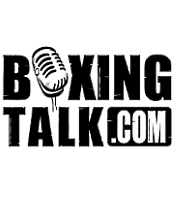 JA: Juan Carlos Gomez is now a promotional free agent. Can you tell us how it came about that Juan Carlos is now a free agent?
"It was a time for our relationship with Universum to come to an end, I believe that it was no longer beneficial for either party. It was an amicable split, we wish Universum nothing but the best as we move forward."
JA: When did this decision come about Akbar?
AM: We received the official word about the release on March 2nd.
JA: Did you ask for the release?
AM: Yeah the release has been requested before, but in the past they didn't want to. Universum thought it was best for both parties to part ways.
JA: How is Juan Carlos feeling…
AM: [Cutting In] He is very happy. There is no hard feelings between Universum and us. I personally liked going over to Germany and I think that there company is one of the best promotional companies in the world. I wish nothing bad against Universum.
JA: Did the cocaine allegations have a lot to do with Universum wanting to part ways?
AM: The fact that I don't think that they fought for Juan Carlos like they should have once his name was smeared, and that didn't sit well with Juan Carlos. I think that they could have done more to clear his name but they didn't, maybe there priorities were elsewhere. With that being said I think the proper thing to do was releasing him. I think that it was not only beneficial for Universum but for Juan Carlos as well.
JA: Do you think that Juan Carlos was not Universum's number one priority?
AM: It has been that way since he has been with the company, he has never been there number one priority although he is arguably the best fighter they ever had. In the past there attention went to the Klitschko brothers and Darius Michalczewski, even there female fighter Regina Halmich got more attention than Juan Carlos did. I believe that he was never Universums top priority. Juan Carlos believes that he will get better opportunities over here in the states and have a promoter that cares a lot for him and his well being.
JA: Is more than anything you are looking for in a deal is respect?
AM: We want respect and we want opportunities to prove that Juan Carlos is the best Heavyweight in the world.
JA: Have you been contacted by any promoters?
AM: [Laughing] Oh yeah! We have talked with Gary Shaw, we talked to Artie Pelullo of Banner promotions and Artie is very interested. So don't be surprised if you see Juan Carlos next fight on HBO or HBO international on the Ricky Hatton under-card [May 13th].
JA: When can we expect for you and Juan Carlos to make your final decision?
AM: I want to get him in the ring as soon as possible, so probably with in the next few weeks the decision will be made. First we want to get licensed in the state of California so we will have to file an application to go through all the rules and regulations. That will give us about 10 weeks to fight time, that is plenty of time to get our team in place. The trainer that I have asked to train Juan Carlos is John David Jackson, I have asked Mike "the body snatcher" McCallum and Lenny DeJesus to be in his corner. Mike is going to help Juan Carlos with his body punching and technique. John David Jackson is the master southpaw boxer, he is a complete trainer and he can do many things just like you seen with Sugar Shane Mosley. We have a great team around Juan Carlos.
JA: You are starting to see things move in a positive direction right?
AM: Oh we are very happy, not only am I happy but Juan Carlos is very happy as well.
JA: I know that Juan Carlos a couple of weeks ago was discouraged, does he feel rejuvenated now that he can just worry about fighting?
AM: Oh yeah he is motivated and very happy. He is looking forward to getting in the ring and show the world that he is the best Heavyweight in the world.
JA: Did the Cocaine test come back yet?
AM: I honestly feel that anything that was done over there has been tainted and what we are doing is leaving everything in the past. We all know that he never used cocaine and what Commissioner Garcia has asked for is his own independent test. If you have read the new edition of Ring magazine you will see that Ivan Goldman has said that Juan Carlos has repeatedly tested clean since the accusation. We are going to give commissioner Garcia what he wants and Juan Carlos is going to be cleared from all these allegations.
JA: You guys have no problem with taking another test because you know that Juan Carlos did not use cocaine.
AM: Exactly its not even a thought. If I thought that he was using cocaine I would not be trying to get him a fight, I would be getting Juan Carlos in rehab. I know that he never used cocaine and everyone else on our team feels the same way.
JA: Are you looking to get a title shot by the end of the year?
AM: It's possible. Our main goal is to get back to where we were in the WBC.
JA: Is there anything that you would like to say in closing?
AM: We just left a Mexican restaurant in Paso Robles,CA and Juan Carlos was well known with the guests here in this Central California coastal town. We want to thank all our fans for believing in us. We especially want to let all our fans in the US, Germany and Cuba know that we are back, and we are going to go after the championship!
Send questions and comments to: ald