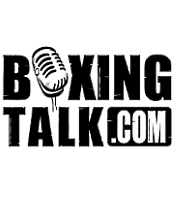 Paul Spadafora's Promoter Speaks About His Prized Fighter
AL:  So when should we expect to see Paulie in the ring again? 
MA:  Well, actually everybody's in a holding pattern.  First there were discussions of Gatti and Ricky Hatton, but at this point they've delayed the purse bid for Mayweather and Gatti.  Now I've been hearing that Gatti isn't going to fight Mayweather first off and therefore it throws the whole picture up in the air.  So Spadafora fought July 17th and I told him to take a break.  He's in Eerie now and he's gonna start training in a week.  He's had five weeks off and his body's rested, but at this point I don't have any specific plans at all.  I should know a lot more next week.  As far as the legal issue, there's been no change since the arraignment in March.  So we're just waiting, but I don't anticipate anything occurring till next year on that at all. 
AL:  Have the legal issues affected Paulie's ability to land a good fight?
MA:  No, they haven't affected the fighting at all.  It's just that right now a lot of guys are in limbo.  You know it's a dead market now and luckily for a guy like Spadafora he has name recognition where he can carry a show.  For other guys it's real tough at this point.  
AL:  Have you spoken with the Hatton people? 
MA:  Yeah, I've talked with Frank Warren a number of times.  
AL:  Are they interested in fighting Spadafora? 
MA:  They're definitely interested.  They sent me an email this morning.  I mean the reason we didn't go on October 2 and wouldn't go on October 2 is Spadafora was cut on July 17.  It wasn't deep or anything but it would have affected him in training.  Once it didn't go on Showtime obviously they didn't have the money to pay us, but we were very close. There were a couple of differences between me and Frank but we were real close.  Mainly I just didn't want Spadafora to start training with that cut.  You know I'm not gonna ever put my fighter in a position like that.  As for Gatti, he said on TV that he's going to fight Spadafora. We've been talking with them so who knows.  Then I hear they're talking with Leija.  Leija is much easier than Spadafora style wise.  He'll come straight to Gatti, so it's perfectly made to order for him. 
AL:  Is there going to be a warm-up before any of these potential fights? 
MA:  I'd have to say no.  For example on the Internet this morning, Frank Warren mentioned something about December 4th.  God knows there would not be a tune-up before that. 
AL:  Spadafora just moved up in weight.  Do you think he's ready to fight a guy like Hatton next? 
MA:  Let me say one thing.  He's had two fights at 140.  One was against a pretty decent guy.  The other guy was just running trying to survive.  But the last kid was game.  I look at it this way.  If Spadafora didn't have ten title fights under his belt then maybe I would consider taking another fight or two, but because of his experience and the way the market is, with fights few and far between…I mean put it this way, if HBO didn't have a date this year for Gatti or Mayweather what's that tell you. Well Maweather's contract is up, but if they put Gatti off, that means they're cutting back and they're cutting budget.  So in this market how can you pass the opportunity up?  When there's a fight for more than a half a million dollars out there how do you tell a kid, well we need a couple more tune-ups? 
AL:  I know Spadafora's had weight problems in the past.  How comfortable does he feel at 140? 
MA:  He feels better at 145 than at 140.  You know he had tremendous trouble at 135 and I had been pushing two years before he moved up for him to vacate the title because I saw what he was going through.  Some of his performances showed it.  He just basically won because he was more talented and the smarter fighter, but didn't have a lot physically.  With Dorin, while people say he didn't fight the right fight and he should have boxed the guy, well they're correct, but I don't know if there was anything physically left.  It was ridiculous what this kid was doing.  But he feels very comfortable between 140 and 145.  I wouldn't be shocked in another year if he felt comfortable at 147.  You got to remember this kid is 5'10" and he's big boned.  He could easily walk around at 165 and you wouldn't know it. 
AL:  You think he has more pop at 140? 
MA:  I'd say a little bit more pop, but it's really his style that makes Spadafora a slippery guy.  He doesn't step in so that you commit, so I don't know if he's ever going to stand there and throw down heavy on his punches, but I'm sure the weight has added some pop. 
AL:  If he's going to fight a guy like Hatton or Gatti, how's he going to deal with the power of those guys when he isn't going to be throwing much back?
MA:  Well I think that style wise Hatton is much better for Spadafora because he comes to you, and it's ok if we keep a busy pace.  Israel Cardona, even though that was five years ago, kept a tremendous pace and Spadafora's been in some other tremendous paced fights like the one with Dorin.  With Hatton we're dealing with the advantage of inexperience.  Let's be honest, he hasn't fought anyone really good, good. Now with Gatti, he's a little different.  He used to be just face first, but now he can box a little.  You got some movement to him so it's a little bit different.  But as far as style wise, I'd say Hatton is made much better for Spadafora.  Not denying that they're both top, top quality fighters.  Hatton/Gatti would actually be the fight in a dream world.  There would be nothing better than that, but it will probably never happen. 
AL:  So how is Spadafora's mental state with all these legal issues? 
MA:  I'd say pretty damn good.  Obviously it's been a stressful situation, but I think it's cleared him up tremendously with his counseling.  Look, I don't know what happened that night. I've never asked him, I never would.  It's none of my business.  I assume something went wrong, but I just don't picture the guy shooting anybody. I just never could.  You know time will tell with that.  I believe he'll be ok. I really do.  You know he's still with Nadine and his relationship is pretty strong.  He's fought twice since the incident, so he's been able to focus on boxing, and he's been more on top of his personal life than ever.  Considering everything, he's doing great. 
Boxingtalk is scheduled to speak with Paul Spadafora on Thursday.
CLICK HERE FOR MORE OF THIS EXCLUSIVE INTERVIEW
Send questions and comments to: machinelevine@yahoo.com