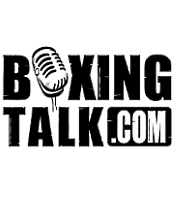 GL: The May 15 press conference to announce Tito's October 2 fight with Ricardo Mayorga was quite entertaining. There was a lot of back and forth trash talking between both camps, and neither fighter was short on words. What is your view of the press conference and how it all went down?
"Prior to the press conference, we've seen Ricardo Mayorga and how he's behaved in the past. We pretty much knew what to expect from him. We knew he was going to talk a lot to try and get in Tito's head to win the psychological game, but we expected it and it didn't surprise us at all. If he was looking to get into head it really didn't work because we were expecting it the whole time."
GL: Did it bother you when Mayorga said, 'his father made a terrible mistake by choosing to accept this fight' and his father is going to have come into the ring and save Tito?


Don Felix: I don't think I committed an error by taking a fight with Ricardo Mayorga. The fact of the matter is, before we took the fight we knew who he was. We studied him on tape and we know what he brings to the table. But then again, as a human being, there's always a possibility that we made a mistake, however, I'm not losing any sleep over this fight. Even though I am Felix Trinidad's father, I, like any other trainer that works with a fighter have a responsibility to come in and save my fighter if he runs into major problems that the referee hasn't noticed. But with this fight with Ricardo Mayorga, we know we're doing, we know what we have to do and we feel very comfortable with it.


GL: What did you think about Antonio Tarver's knockout of Roy Jones Jr.?


Don Felix: I was there with Tito and we saw the fight live. To me, one of the things that I noticed was that Roy Jones didn't look like the Roy Jones that I'm used to seeing. He didn't look as strong and as sharp coming into the ring as I've seen him in days past. Nevertheless, I was a little bit surprised that Roy Jones came into the fight and made up his mind that he was going to be the aggressor in the fight, because Roy Jones is usually a defensive fighter. He may have fought a lot of people before who weren't the quality of Antonio Tarver. I'm sure he must've known that Tarver was a quality fighter because he came out trying to control the fight and be aggressive. I knew that what I was watching wasn't what I'm used to seeing in Roy Jones, and sure enough in the second round, he got caught with a tremendous shot, so you have to give Tarver all the credit for the perfect punch because the rest is history.


GL: I know that Team Trinidad is completely focused on Ricardo Mayorga right now, however, prior to the May 15 press conference, Tito, you and myself have all discussed the possibility of the Jones-Tarver winner in Tito's future. If all goes well against Mayorga on October 2, how viable of an option is an Antonio Tarver fight at 175?


Don Felix: When we spoke about the winner of Tarver-Jones, we were looking at Roy Jones because of what he's accomplished in the world of boxing. During Tito's comeback, we're only looking for the biggest fights that will enhance Tito's legacy. But I must admit, that in his two fights with Roy Jones, Tarver has more than proven to the world that he is a top notch fighter, a quality fighter and a very good fighter. We will not discard the fight with Antonio Tarver. After this fight with Ricardo Mayorga we're going to sit down and see what's available to us, but that is going to be a fight that we're going to consider.


GL: The way Mayorga was talking it up, reminded some people of Bernard Hopkins before he fought Tito. Some of Hopkins' pre-fight antics seemed to get under Tito's skin, what has he learned since then to make sure the same kind of thing doesn't happen with Mayorga?


Don Felix: Every fighter uses their own strategy before a fight. Bernard Hopkins has always been a fighter who tries to win the psychological battle before a fight. He talks a lot, he says a lot and he has a big mouth, but in reality, Ricardo Mayorga has tried to emulate Hopkins and play the same game. At the end of the day, the true boxing fans don't agree with that type of behavior from a human being. But if that's what Ricardo Mayorga needs to do to get himself prepared for the fight, then I guess he just has to do what he has to do. His talking will have no effect on Tito and it will give him no advantage in this fight, because at the end of the day he's going to have to fight.


GL: Tito is normally a soft-spoken man, but there were clearly a few moments during the press conference where Mayorga seemed to piss him off. I remember Tito yelling "Not $1M, $5M" at Mayorga. Did it surprise you to see your son so angered by Mayorga?


Don Felix: To be honest with you, Tito was not upset at Ricardo Mayorga. We knew what to expect, but I do want you to know that for this fight, we're like partners. When Mayorga said he wanted to bet $1M, what Tito wanted to do was bet $5M because he knew by doing so, there wasn't going to be any money for anyone in that corner. That was a good way to shut him up and the fact of the matter is it did shut him up. We know how to behave at press conferences, we've been to them so many times before and this one was nothing new to us.


GL: It did shut Mayorga up, for about five minutes. But after Tito challenged Mayorga to bet $5M, Mayorga and his people came back saying let's do it winner take all. I understand that you guys have an agreement with Don King on some of the other aspects of the fight which prevented Tito from saying, 'okay, winner take all you got it.' Is that correct?


Don Felix: First of all, as I just told you, Ricardo Mayorga cannot put himself into a situation where he can make bets because what he's getting paid is inferior compared to what Tito is getting. Even though Team Trinidad is partners with Don King for this fight, we're not in a position where we can put all of the money in the pot because there's money there that belongs to Don King. We have no right to play with his money. But when Mayorga said he wanted to bet $1M, he showed us how inferior he really was.


GL: In his two victories over Vernon Forrest, Mayorga had Hector Perez in his corner. Following the second Forrest fight Mayorga fired Perez and re-hired Geraldo Rigaboldi, his first trainer, to work his corner during the Cory Spinks and Eric Mitchell fight. Some people feel Mayorga's corner is now very amateurish. How do you feel about that?


Don Felix: I have spent my time studying Ricardo Mayorga the fighter. I haven't really paid too much attention on who was in his corner for the Forrest fight and who was in his corner for the Cory Spinks fight. I just want to look at the fighter because I believe that for this fight with Tito Trinidad, Mayorga is going to come better prepared than he was for the Vernon Forrest fight. In the end, that's good because it's going to bring out the best in Tito. When all is said and done, and the fans pay their money to watch this fight, I am sure that the fans are going to get their monies worth and I am sure that no fans are going to be disappointed with this fight. They're going to be happy to see Tito comeback and after his performance, they're going to be glad they paid their money.


GL: At the press conference, both Tito and Mayorga made it perfectly clear that they feel this fight will end by KO. Do you agree with them?


Don Felix: Yes, I did hear both of them say the fight was going to end by KO. But as far as Tito Trinidad is concerned, I feel that he has the skills to win the fight by KO or decision, whereas, Mayorga probably feels that his only chance to beat Tito is by knocking him out. We know that Mayorga is going to come well prepared. As I've just told you, I think he's going to come better prepared than he was for Vernon Forrest. But when all is said and done, Tito will win the fight. We can win by decision of by KO, but we will win the fight.


GL: When Ricardo Mayorga was getting ready to fight Cory Spinks, Mayorga spent a couple of weeks training with Emanuel Steward. The relationship didn't last long and Mayorga left, because Steward felt he didn't have the discipline to listen or the motivation to sharpen his skill. How do you feel about that?


Don Felix: I don't know, that could have happened for other reasons. There could have been a communication problem there because Mayorga doesn't speak English. But as a trainer, when you work with a fighter, you've always want to bring the fighter to another level. That's where the great trainers come in to take a product like Ricardo Mayorga who is a little raw and turn that rawness into a great champion. I don't really know what happened with Emanuel Steward, but if he said the kid didn't want to sharpen his skills, I don't see it that way, because I think this kid is a tremendous fighter and it's going to be a great fight on October 2. I'm not going to discredit Mayorga, because I've seen him fight and I think that he is a very, very good fighter.


GL: Is there anything you'd like to say in closing?

Don Felix: Team Trinidad has been working very hard. Even though this fight isn't scheduled until October. We are working diligently in the gym to prepare for this fight. Regardless of what other people say, we give Ricardo Mayorga all of the respect in the world because he is a very good fighter and the fans can look forward to a great fight they will enjoy on October 2.


MEMBERS CLICK HERE FOR MORE OF THIS EXCLUSIVE INTERVIEW
Send questions and comments to: gleon@boxingtalk.net