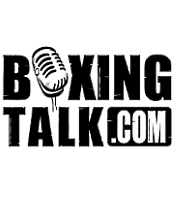 JA: How is Tyrone looking in the gym Wayne?
"Tyrone is looking real good. Tyrone is back to his normal self and we know what we did wrong in our last fight and we have corrected the problem."
JA: Has there been changes to this training camp opposed to the last training camp?
Wayne Smith: To be honest with you we didn't need any adjustments. I think that it was Tyrone's first television fight on Showtime; Tyrone felt that he had to go out and take this guy out which is not Tyrone's style. Tyrone's style is being a boxer and a puncher, he is an excellent defensive fighter and on that night the glitz and the cameras got to him. As a trainer I think that it was partly my fault because I put it in his head that he had to go out and look good on TV and I believe that it was stuck in his head. I think that he felt like he had to take the guy out and that was a big mistake.
JA: Have you been emphasizing in this training camp of getting back to the basics?
Wayne Smith: We always trained hard and Tyrone has always been in shape for every fight. The old saying goes "If it's not broke, why fix it?". We never had that problem before and I think that it was his first television exposure and he just had it in his mind that he had to knock the guy out. It was my fault too with telling him that you have to look good because there are going to be a lot of important people watching the fight and we have to look good.
JA: What do you know about Armando Cordoba?
Wayne Smith: Not too much. We have a tape on him but it only has a few rounds. Not to sound cocky or anything but when Tyrone boxes, I don't think that there is anyone that can beat Tyrone. Tyrone is a great boxer puncher and when he is doing that he is going to be tough to beat.
JA: Do you see this fight going the distance Wayne?
Wayne Smith: I never like to predict or say how long the fight will go, but I am going to say that we are working really hard and your going to see a very motivated Tyrone Harris. My philosophy is if the knock out comes, it comes; and if we don't get the knockout than we will take the decision.
JA: Do you see Tyrone Harris being a world champion someday?
Wayne Smith: I really do. Tyrone has a great attitude and I don't have to ride him about anything. Tyrone gives me 150-200% everyday in the gym. Tyrone was the only person that really didn't feel bad about the loss, he felt bad about everyone around him was upset about the loss. Tyrone wanted to come back to train the day after the fight and I had to say no and we took the 30 days off. We are ready to go.
JA: If everything goes right, how many more times would you like to fight this year?
Wayne Smith: It's hard to say but I would like Tyrone to get another fight on TV, so that he can show the world what he can really do. When your on a role every one is with you and when we had that loss everyone now seems to be doubting you but that's ok because I think that is the best thing that could have happened to us. I think with the loss it put everyone on the right path.
JA: Is there anything that you would like to say in closing to your fans?

Wayne Smith: I just want to thank all the fans out there for continuing to support us. We are going to be back and better than ever.
Send questions and comments to: aldenjimmy@cox.net