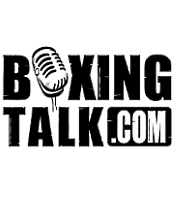 JA: What's the latest Vinny? How's everything been? "
Everything has been very good, I've been working on an autobiography and I've  also been working on a movie of my life story, where hoping that Joe Pesci plays my dad, I know he wants to do it. All kinds of good stuff going on with me."
JA:  Seems like your keeping yourself busy since you have been retired. I know that you've been commentating for CES, how's that been going for you?
VP: Yeah keeping busy. I'm working with Jimmy Burchfield on doing the fight commentary; I will be doing that next Wednesday night with Joey Spina being the Main Event. I'm just having a lot of fun, retirement is beautiful!
JA: Do you miss it at all Vinny? Do you miss the fight game?
VP: No, not at all because I gave it so much James. I'm done and I've had enough, I went out on a great note with winning my 50th win. I did pretty much all I can do.
JA: Did you envision yourself being a commentator after you retired?
VP: No I never prepared for life after boxing because all I did was boxing and thought about was boxing. I was totally dedicated to boxing, that's why I've been so successful for some many years. I thought of nothing else at the time except for boxing, now that retirement is here now I can deal with it, I think I'm dealing with it pretty good.
JA: Your good friend Peter Manfredo lost last month to Sergio Mora. I know you were there in the front row. Can I have your thoughts on the fight?
VP: Yeah I was sitting in the front row with Jimmy Burchfield. As soon as the 8th round started I looked at Jimmy and said "Jimmy he doesn't even have to win this round and he has the fight" but they gave Mora the decision, it happens.
JA: How do you see Peter as a fighter? I know that you passed the torch down to him in Providence, what do you think of him as a fighter?
VP: That was Peter's best fight by far and I think he beat a real good fighter. I think there should definitely be a rematch with that fight and I would love to see it; and I don't like to see to many rematches but I definitely want to see that.
JA: Do you think Peter has the capabilities to become a World Champion like your self someday?
VP: Yes I do. But that's not an easy task to do. He has the tools and the heart to become a World Champion but it wont be easy.  
JA: Are there any fighters that are catching your eye Vinny?
VP: I'm very interested in to see what Jason Estrada does. If he gets down and gets seriously into training and steps it up a notch I think that he can seriously do something in the Heavyweight division. You know he's from Rhode Island so I would like to see that. The kid can fight, but fighting in the amateurs and fighting in the Pros are too different things. I think he needs to step it up a notch with his training and if he does I think we can see some very big things out of him. Matt Godfrey is another real good fighter; I'm very interested to see what he does. Matt doesn't even have double digits in fights and he's fighting main fights and winning Titles and he's also a real nice kid. Jimmy has some real nice fighters, he has Joey Spina. If you like the girls boxing you got Jamie Clampitt. Josh Beeman, who grew up watching me, who can fight his ass off and has more talent than anybody in Rhode Island. We have a lot of good fighters here in Rhode Island and I'm happy that I get to watch and commentate these guys and girls fights.
JA: When I talked to you at the last CES card I talked too you about the Roy Jones-Antonio Tarver match. You told me that Roy shouldn't be fighting that fight. Roy showed signs off him old self in the fight. Do you think that if Roy had stepped up the action he could have possibly stopped Tarver?
VP: Roy looked to me that he was fighting scared and fighting to survive, Roy fought not to get knocked out. Roy was unbelievable, he had more talent than anybody in the history  of boxing, talent wise,I'm not saying he was the greatest boxer off all time, he had the most talent of all time and that includes Sugar Ray Robinson. I watched tapes on Sugar Ray Robinson and watched Roy Jones. Roy Jones played a full court basketball game and then went out and fought a Professional fight, he was unbelievable. But his jaw got cracked and he lossed to much weight. He was 205 pounds and ripped, then he comes down to make 175. I'm amazed that more people are not talking about that. You know he was dehydrated as hell and when his jaw got cracked, he got cracked again. Once the jaw goes, from my understanding and my belief is once you go once you can go again real easily. It like chip away little bit at the rock, chip, chip, chip and then finally it cracks. I think the Roy Jones armor was cracked. Roberto Duran, he fought over 100 fights, he fought huge punchers and never got knocked out. He went up to over 200 pounds and then went down and fought at 154 against Thomas Hearns. He got stretched, the one and only time that Roberto Duran ever got knocked out cold because he lost so much weight because there is not enough fluid around the brain. When Roy Jones went down I was there, I was in the front row watching the fight. When he went down against Johnson it was so bad, his eyes were rolling in the back of his head; I swear James I looked up and did the sign off the cross and thanked GOD that he was alright.
JA: Is there anything that you want to say in closing Vinny?
VP: Yeah I have a real cool website out called
www.vinnypaz.com
. The only thing that I sell on it is my career DVD, it's very inspirational and very emotional, it's just a hot DVD so you guys go check it out!