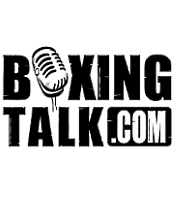 Former bantamweight king ready to take over 122!
GL: What's good Timmy?
"Right now I'm just calling Boxingtalk, to let the world know that I'm going back to camp. I'm leaving the business end and all of the deatails in the hands of my manager Carl King and promoter Don King Productions."
GL: DKP has a show coming to Chicago on August 13. Is there any chance of you returning on that show?
Tim Austin: "It'll be all acceptable to me. Right now I don't want to answer no questions about that date right now until I talk with my manager and my promoter, but I'm looking forward to getting back to camp, getting in the best shape of my life and then getting back into the ring as soon as possible."
GL: When we spoke in Chicago, you informed us that you're coming back at 122 pounds. Can you elaborate on that now since this interview will be free to all Boxingtalk readers?
TA: "Yeah, well I'm not ruling out fighting at 118 pounds again because it's always a possibility. I just feel I'll be stronger and better at 122 and I haven't fought in a while so that's probably the best weight for me right now. I think there's some good talent in this division and I'm looking forward to taking it all on."
GL: Where does a rematch with Rafael Marquez rank on your things to do list?
TA: "He's definitely high on our list and I definitely want to right that wrong."
GL: Is there anything you'd like to closing?
TA: "The Comeback Kid is back and about to make some noise."
Send questions and comments to: gleon@Boxingtalk.net